Mesmerized by her own Dr. Cullen
Posts: 1573
Joined: Thu Aug 14, 2008 10:33 pm
Location: Lookin' super cool in my Wonder Woman shirt
Contact:
Same rules, keep it clean...words and photos.

As you were!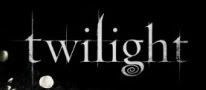 by Laniyeah on photobucket
Hanging Up on Jessica
Posts: 651
Joined: Sun Mar 14, 2010 3:25 pm
Location: United Kingdom where the weathers like Forks pretty much alll the time
SCORE!! 1ST POST!!shiny new thread
wow you guys totally burned through those last few pages of the thread.
whoop tis my day off work today so im officially sitting on my butt doing nothing
well i did just do some washing+hoovering and purchased a ticket for another festival this summer, that makes 3 now, so now im doing nothing, may go chillax in the garden in the sunshine.
edwardsragazza
(
am having a mind blank on your name soz am so rude) yeah he was really nice, we waited for like 11hours right in front of the cinema the prem was at in Leicster square, and he was going to have to go inside the venue having signed+spoken to people who had been there less time for like 3hours
, but he was like no i need to go and speak to these people and his manager nick was telling the people in charge of the prem the same thing. anyways he came over and spoke to us and was just saying how he hoped we liked the movie and when we asked him to sign our books he was like "of course of course" smiling his crooked smile
i almost died
he truly is a lovely guy, he totally respects the fans and he really is adamant about at least signing or taking a pic with people who have made the effort to speak to him or see something he's in etc. thankfully i didn't pass out pumped ourselves full of sugar pretty much all day, having learnt our lesson from the New Moon prem when my best twi-bud almost did faint
i was just gazing at him ha ha
susie
cool the e-singalong is coming along. yeah i do have a best twi-bud, she got into it like a year and a half after me though so i was all on my lonesome until that point
and i've met tons of cool people at fan events who im now friends with that'll happily spazz with me lol
(oh dear just got te too many smilies message, whoops!)
"If your life was all you had to give your beloved, how could you not
give it? if it was someone you truly loved"- Breaking Dawn
**TEAM EDWARD**
GAH!!!!

My heart skipped a beat when I saw the "lock" on our thread this morning
and that bac was the last one to post!!!

Much relieved to see we have a new thread!
(I guess 200+ pages is a little cumbersome for the Mods and Admins!)

We were pretty aggressively filling past that 200 mark last night, though, weren't we?

I'll be back later for my regular post, but I just wanted to make my presence known on:
PAGE 1 OF THE NEW THREAD!
...Now we get to have even more christening pics.
Hanging Up on Jessica
Posts: 651
Joined: Sun Mar 14, 2010 3:25 pm
Location: United Kingdom where the weathers like Forks pretty much alll the time
Susie wrote:GAH!!!!

My heart skipped a beat when I saw the "lock" on our thread this morning
and that bac was the last one to post!!!

Much relieved to see we have a new thread!
(I guess 200+ pages is a little cumbersome for the Mods and Admins!)
me to until i read the last page and found the link to this shiny shiny new thread, yay!
"If your life was all you had to give your beloved, how could you not
give it? if it was someone you truly loved"- Breaking Dawn
**TEAM EDWARD**
Officially Bitten!
Posts: 1531
Joined: Tue Dec 08, 2009 10:06 am
After all that work that New Jen did I posted it for her on the new thread so it made it on the first page.
The Names
akire - Erika (e-mum2)
bored by the sea - Vicky
DarkMuse - Kristina/Kristiner/Kris/KSter
dazzledBrit - Linz
despoina92 - Deb
diane771 - Diane
Dovrebanen - Trine
Edward_Addict - Mandy
Edwards Ragazza - Desiree
Edwards Wheels - Mel
Fizzles - Laura
ForJazz926 - Julie (e-mum1)
GenevieveCullen - Jen
G-Faerie08 - G/GG/Gii
Jadey - Jade/Jadey (e-daughter2)
Jazz Girl - Caryn (e-godsmum to Ashley)
JulieM - JulieM/Jooooolie (e-Foster Mum to e-Daughter2)/(no confusy confusy with Julie e-mum1)
marielle
♥midnight_sun♥ - Ashley (e-daughter1)
missp
moon sidhe - Sarah
newtonscricket - NewJen
older_twilight_fan - Tracy
openfire - Jaclyn
ringswraith - David/Rings
rockbandstar - Neya
sillyme - Elle
Susie - Susie/Sue Ann
SwanCullen - JennJenn
SweetImpakt - Shauni
TammyAZ - Tammy
twilightsagaaddict - Sandy
vampirelover109 - Ann Marie
xhopeonaropex - Hope
Last edited by
Edwards Ragazza
on Mon May 03, 2010 7:16 pm, edited 1 time in total.
Banner by TammyAZ
Banging Out Dents with Tyler
Posts: 370
Joined: Tue Apr 06, 2010 6:09 am
Location: Hiding in Alice's huge closet
just so i've posted on the first page lol. Work time for me so i'll have a proper catch up later. New thread, lots of new people, nice sunny day..... What's going to go wrong now
(see it's the realist in me
[ Post made via Mobile Device ]
Officially Bitten!
Posts: 1531
Joined: Tue Dec 08, 2009 10:06 am
So right now I am watching with my son while I am lexing you girls The princess and the Frog for like the millionth time in the past two days. I am soo happy hubby got me this lab top that allows me to do this. Can you tell how much I am loving this thing.



Vicki~ I am glad to here that he is nice in person and he does appreciate his fans. I felt that he was sincere with his fans from interviews and pictures but you just never know until you actually meet them. I am glad that he signed your book and that he went to the fans who waited for 11 hours.

JennJenn~ Your daughter is adorable. Glad you decided to change teams. What changed your mind?

Trine~ Yes I will be able to be on here more often. I couldn't with the desktop upstairs and my lil ones toys are all downstairs. I can now take you all with me. Trine last night I read fan fics instead of watching tv with hubby, poor hubby he is going to feel neglected her soon. if I keep that up. BTW did you finish reading Vampire Diaries the second book? What did you think? I want to talk you about your intake on it.

Mel~ You crack me up on your location. I would love to go through Alice's closet. As a mom I understand about making as much use of your time when our lil ones are away. My time is when they are asleep.

Alright time for me to pick up and then I have to go to the gym. ARRgg I really have to push myself to get there. I just keep telling myself since vampires don't exist and I can't live forever to be with my children I have to work out instead so I can be healthy and live as long as I can to be with them. That was the only way I lost my 30 lbs!
Banner by TammyAZ
Cliff Diving with Embry
Posts: 3213
Joined: Thu Oct 08, 2009 5:09 am
Location: Holland, wishing for forks
GAH... you just can't stay away for a hour here and al sort of things are happening....
*sniffs around....* AAHHH the smell of a new thread...
did you girls know we burned through 200 pages in less then 4 months...Rob would be so...proud (horrified)
Bac
, well thinking, with the e-bash coming we could use some extra space in the HH..
Desiree
, big huges for you...very thoughtful to copy the list to the new room....
Caryn
, I see you are online... I bet you are decorating our new walls...
I'll help you in a few....
Trine
, I think it's brave making that decision and stick to it...I'm lucky my BF doesn't want kids either so no problem there, but like you I find it very very very annoying when other people are saying 'it about time you get a kid'
But then again I'm not sure if I can stick to my decision...
Time to start decorating.....
Here's the check list
- perve couch
- perve chair
- party food to celebrate the new thread with
- piano to play lovely music
- not to forget our perve bed for sexy dreams
- a banner for the walls
and some wallpaper
well have fun tonight!!... maybe I'll hang around here a little longer
These violent delights, have violent endings...Like fire and gunpowder, they consume what they kiss
Respect Team Robsten
,
Proud addict of the halfway house
Making beautiful music with Edward as only I can
Posts: 5119
Joined: Mon Dec 08, 2008 9:25 am
Location: Rob's HalfwayHouse, shacked up with some FicWard.
Holy Crap!! Talk about a panic attack. I too saw the lock and freaked a wee bit. I was so totally expecting that we would just keep a posting to infinity and beyond!!
I guess 200 is the new 100 just like 30 is the new 20! Bac, am I right? Can we expect 200 to be the new limit?

Haha, the mods saw us planning Rob's 24th eBash and just wanted us on a new thread!!


See, this is what I get for trying to be a good kid and doing work first this morning upon office arrival. Usually, I check the Lex whilst checking email, but for some reason, I didn't this morning. And, here, I almost get lost. Serves me right and never again. Priorities, afterall.

Tracy~ No, it's not humanly possible for anyone to look more beautiful, from afar, from close up or from any other conceivable angle.

Hmmmm, I wonder if the two were related…you know, Rob and unicorns are fairly synonymous.


Marielle~ Thank you. I appreciate all prayers, hopes, wishes, good juju, rain dances and/or any other supernatural intercession that might get my buns to either premiere. Yes, it might be a long wait. But, I'm a patient girl. And, the way I figure it MAYBE by then, Summit might catch up to the fact that Bella chooses Edward and stop trying to shove dogboy down my throat.

Mel~ Let me recommend, if you enjoyed A & D, the illustrated version, which includes pics, drawings and renderings of all of the artwork and locations and the like. There is also one for The DaVinci Code, if you are reading that as well. I loved them so much. It was really cool to have all of the references right there whilst reading.

Trine~ MONTHS!!! Months without The Saga!!!
I wouldn't survive!!! I would seriously be marching the hubs to the storage and standing with hands on hips and toes tapping while he dug it out. Good gods, what was he thinking!!!

Vickie~ Yay on the 1st post. I always think that's so cool
Ach, what a sweet sweet man. Granted, we all knew that. But, I love that he's so cool about it, considering how much the fans (well the crazy ones anyways)can freak him out. I'm also glad to hear Nick was acting the human for once.


Desiree~ Thanks for transferring the names. You rock, sister friend. Yes, laptops are amazing things. Lexing while monitoring munchkins, fanfic in bed… there is no limit to the magic.
30 lbs! That's fantastic. Yeah, I just don't have the self control. There are so many other things that I would rather do. Now, I can walk the dog, ride the bike with the kids, go hiking, all that stuff. But, please don't put me on a little machine on which I run miles without moving an inch. It seems rather pointless to me.

Susie~ I was originally going to cheat and just copy and paste the christening pics. But, I always forget you can't copy code from a locked thread. Damn it! That means I have to, once again, dive into my stash of RobCrack and search out the really really lovely ones. ACH!! What a burden!


Hmmmmm, let's see...

A little Studly...

A little RomeRob....

A little CaanesRob....

Some beautiful RobWard...

A dash of RobWard N KrisElla....

And, top it off with some RobNKristen.

Ahhh, now it feels like home.

"Directing 7 Cullens at once=herding cats" :ROTFLMAO:
C-Dubs is TwitterRoyalty


Turning Page is Gospel~Ashley=MiniMe~HHBS
Hi Ladies....

I'm an admirer of your site. I love to see what new pics you have of Rob.

Anyway, I wanted to see if you all had the same feelings/thoughts as myself. I watched the new trailer for Eclipse and I have to say I'm disappointed in the shots of Rob so far. Edward is suppose to be beautiful, hot ..etc etc..and we all know that Rob can be all this...so why have him not fulfilling his potential as Edward should be?

Am I the only one who feels this way?

Thanks again in advance for any replies.