Moderators: bac, cullengirl, una
Mesmerized by her own Dr. Cullen
Posts: 1573
Joined: Thu Aug 14, 2008 10:33 pm
Location: Lookin' super cool in my Wonder Woman shirt
Contact:
A place to talk about the TV show Melrose Place.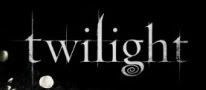 by Laniyeah on photobucket
Official Dog Lover!
Posts: 5159
Joined: Sun Jan 04, 2009 8:44 am
Location: Harper's Island. Hiding from John Wakefield and Henry Dunn.
Wohoo! I love this show so much.
I remembered watching the Pilot makes me crave for more.