Search found 20 matches
Mon Jun 20, 2011 2:29 am
Replies: 68
Views: 39068
(*enters hastily*) Happy Birthday Edward! I didn't think you'd be on the boards so early. Esme is still wrapping your presents. And Aro! This is -- unexpected. (*shooting thoughtful glance at Edward who is scowling ferociously*) Edward, I think you're needed in the kitchen. Alice said something abo...
Sat Sep 11, 2010 2:19 pm
Replies: 61
Views: 55129
Now for Bella, we picked out something slightly different:
A 1833 Bentley edition of 6 of Jane Austen books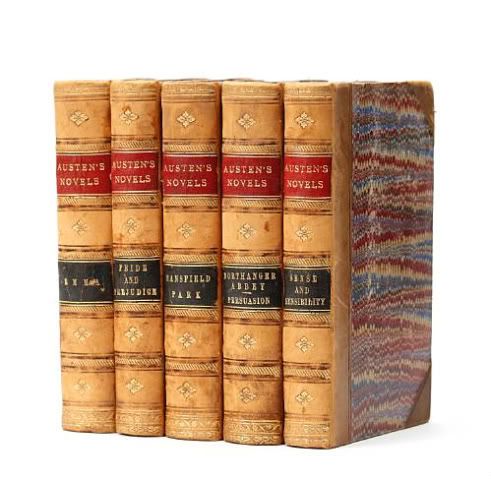 Sat Sep 11, 2010 2:08 pm
Replies: 91
Views: 36832
Sure, sure. Dr. Cullen, I know that we've all been through a lot. You know, the whole chasing the red head, the army of new borns, plus the birth of Nessie, but hey I'm still a shape shifter, right? I can't help but feel that way. Of course, you should know my sense of humor. I forgot to add the "j...
Sat Sep 11, 2010 1:57 pm
Replies: 91
Views: 36832
I swear to not give her any electric shock! I will keep my energy for Emmett or the werewolf... :twisted: *Shudders* Well, maybe save it for Emmett. I certainly haven't done anything stupid...yet. Jake would you mind terribly if you could remove the "I hate bloodsuckers" moniker for the day." Dr. F...
Sat Sep 11, 2010 1:51 pm
Replies: 61
Views: 55129
Here's a little something for the birthday girls To our youngest member of the family it's officially Nessie Day at wild waves water park (after it's closed to the general public). One mustn't alarm the general populace with too much sparkling! http://i248.photobucket.com/albums/gg173/bacarter630/W...
Sat Sep 11, 2010 1:39 pm
Replies: 91
Views: 36832
We certainly couldn't have a birthday for Nessie without including you, Bella. It was a great day when two wonderful people joined our family.
Sat Sep 11, 2010 1:36 pm
Replies: 91
Views: 36832
i am bella wrote:Felicem diem natalem tibi! Felicem diem Bella et Renesmee!!!!!! Natalem tibi!!!

(Happy birthday song in Latin

)

Happy birthday, Bella and Renesmee!!!!
It's so wonderful to see that someone besides me has an appreciation of Latin these days!

Aequam memento rebus in arduis servare mentem!
Thu Sep 09, 2010 10:41 pm
Topic: Favorite Vampire Movies
Replies: 17
Views: 9602
I must admit I don't watch a lot of movies. It looks like I have some watching to do so that I can see what the world thinks of vampires.
Thu Sep 09, 2010 10:37 pm
Forum: In the Twilight Zone
Replies: 1012
Views: 66215
Alice dear, thank you for proposing this. I think Bella will truly be surprised and I can't wait to see the joy on Renesmee's face. This is a splendid occasion to celebrate and I can't wait to enjoy the festivities.
Thu Sep 09, 2010 10:24 pm
Forum: Flight to Phoenix
Replies: 1618
Views: 133383
Hello Ladies and Gentlemen. I am not sure if I have come here before. You have been discussing some interesting topics...ice cream flavors, quotes, books. I must admit that I have never had the pleasure of eating ice cream. I can tell by the reactions of many though, that it must be a delicious tre...