Moderator: bac
---
Digging the Castle Motif
Posts: 9447
Joined: Tue Jan 13, 2009 5:03 pm
Location: Tieing Derek in thunderball, having poke wars with Logan, and woiloping with sam!
Contact:
Ooh, I want to go so bad!
It would be so much fun.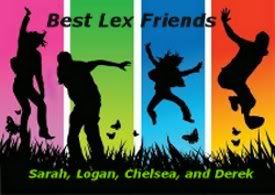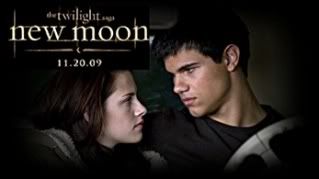 BLF-Logan, Twinny-Chels, Jell-o! My Twi-guys-Derek and Logs, Lemur 4 LIFE!
---
I have a 4 day pass. My boyfriend and I are going but he doesn't care for Twilight. So I'm looking for people who might want to meet up to go to the New Moon panel since he'll go off and do his own thing while I'm waiting in line.
Oh, and I'm going to be there dressed as Alice.
---
I can't believe no one is chiming in here. A few weeks ago I saw numerous people say they're going in the comments for the article about the New Moon panel at SDCC. Now where is everyone?!
---
I am going to comic con but am confused about what to expect. Also, has there been any release as to who will be there and when the panel will be?
"Fall down again, Bella?"
"No, Emmett. I punched a werewolf in the face."
---
I have a four-day pass as well, and since my sister has decided to opt out seeing the New Moon panel, I'm probably going solo. If anyone wants to meet up, I'm game =D

Also, I don't think there's any word of who's going to be at the panel yet. Then again, that's not stopping me from going.
---
I've never been to Comic Con before, however I have been to Dragon Con and various other large cons numerous times. Have to say, this will be a first for me though in having to wait in line just to see a panel. I'm definately not going to be camping out. I may a big enough fan to wear a costume, but I'm not hardcore enough to sleep anywhere but in a hotel bed. lol.
Ellimere, since you've been before, how early do you want to wait? And where is a good place to meet up? I'd be so grateful to have someone to keep company with.
---
iycis: Haha, to be an opposite, Comic-Con has been the only convention I've attended. Last year, I slipped into Hall H hours before the Twilight panel started because one of the volunteering workers advised me to do so. I'm praying I can do the same this time around. Like you, I'm not hardcore enough to camp out. At least, not on my own. I don't even have a costume...(=more fail)

My sister and I are arriving there at 'the crack of dawn,' so I'll be there at the ungodly hours if you want to meet up. I'll be outside Hall H, where all the big panels are held :D Company would be awesome. How early were you planning to be there?
---
I honestly haven't figured out how early to be there because I was hope to talk to someone like you, who'd been before, and could advise what time. All I know is that if I don't get into this panel I will be very upset. So I'll do what it takes to get there hours ahead of time. You tell me when, and I'll meet you. I'm flying in on Wednesday afternoon and we're staying in a hotel 1 mile from the con. I will PM you later so we can exhange cell numbers.
---
Oh wow, how did you get a hotel so close to the convention center? That's miraculous- I'm driving there every day, if you can believe it. I'll also be there Wednesday afternoon to pick up my badge, so we can meet up that day or Thursday.

From what I remember, the Twilight panel last year started at around 11 AM, but I was inside by 9 AM. It's probably going to be crazier this year, but we'll get in! I'll dive through the mob if that's what it takes.
---