Moderators: December, bac, Bronze Haired Girl, cullengirl
Banging Out Dents with Tyler
Posts: 325
Joined: Thu Aug 21, 2008 7:18 am
Location: Searching for my Jasper
Contact:
too many times to count...

ColormeBSG
Settled in Forks
Posts: 2
Joined: Fri Aug 29, 2008 1:55 pm
I'm on round 2 for the series -- I'm about 2/3 of the way through my second reading of Eclipse. Haven't read The Host yet. I'm thinking I'll start over when I finish Breaking Dawn again -- can't get enough of these people!!! (I didn't start reading the series until the 3rd week in July, so I'm envious of those who've had longer to read these than I have had!)
alot....
i've read BD twice so far
Twilight - too many times
new moon - twice
eclipse - three times
Finding Stuff in Billy's Trunk
Posts: 3503
Joined: Sat Aug 23, 2008 10:49 pm
Location: Wherever my books are
Contact:
I've almost finished the entire saga twice. I'm in the middle of
Breaking Dawn
. Bella is in writhing pain at the moment (Beginning of Book 3).
My count is uncharacteristically low, but this is because I have extraordinary will power. I waited until the
entire
saga to come out
BEFORE
i started reading any of it! So I bought
Twilight, New Moon,
and
Eclipse
in the beginning of August. Since then, I've read the entire saga once (in a week). Then, I started reading it all again on....last Friday, and I'm about halfway through
Breaking Dawn
.
I'd say I'm addicted already, no?
I can't wait 'til
Midnight Sun
comes out.
Team Edward Bringing sexy back since 1901. I'm on the ListV2 Sammy Whammy
Team "Screw you freaks; I want Ben!"

...........

Randomness Resident


LOVE MY TWINNIES: Mary and Shel <3
Jump Starting Bella's Truck
Posts: 128
Joined: Wed Aug 20, 2008 8:22 pm
Twilight:4
newMoon: 6 (book with the most Jake! :])
Eclipse:2 (workin on my 3rd. But its def my fave in the TwiSaga)
Breaking Dawn: 1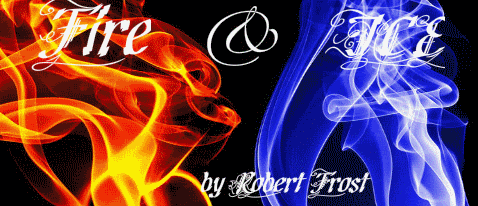 J<3B
Settled in Forks
Posts: 15
Joined: Sun Aug 24, 2008 9:05 pm
Location: Where I choose to be and with vampires
well I love the saga and I've read...

twilight- 2
new moon- 2
eclipse- 3
Breaking Dawn- 4

I loved these books though I want to make reading them even so I'll be reading alot more.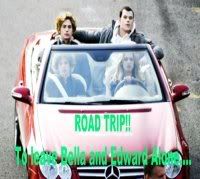 ~*AliceMarieHale*~
*JaspersMine*
Jump Starting Bella's Truck
Posts: 129
Joined: Tue Aug 26, 2008 8:31 am
Location: Wonderland
Contact:
I actually count it...haha...you'll think I'm freak....
Twilight - 19
New Moon - 18
Eclipse - 18
Breaking Dawn - 3
Settled in Forks
Posts: 12
Joined: Sat Aug 23, 2008 8:43 pm
Twilight~ 2
New Moon~1
Eclipse~ 1
Breaking Dawn~ 1
I haven't read them that much, yet I'm totally obsessed, and can remember everything in all four!
Settled in Forks
Posts: 4
Joined: Fri Aug 15, 2008 1:48 pm
Location: Baltimore
Twilight: 3
New Moon: 3
Eclipse: 3
Breakin Dawn: 1
But I also read over my favorite parts three times in BD.
Buying a Better Raincoat
Posts: 54
Joined: Fri Aug 22, 2008 9:05 am
Location: Somewhere only we know.
twilight 3 times.
ditto for newmoon
eclipse 3rd time(currently reading again)
Breaking dawn once. i'll start again aft im done with eclipse.