Moderators: December, bac, Bronze Haired Girl, cullengirl
Touched By Cold Hands
Posts: 1250
Joined: Wed Apr 08, 2009 6:55 am
I was jus thinking of the chapter Compromise, my favorite chapter in the whole series, where Bella has her plan and it goes totally wrong and she get's next to nothing and Edward gets everything he wants...I still laugh about it...
"Peaces is not the absence of war, but the presence of justice."
---
Learning to Love Green
Posts: 99
Joined: Thu May 28, 2009 3:33 am
Location: Reading in Bed and listening to Vivaldi
Yeah, me too DK. I love it. Especially when they start getting. . .cozy. . .and he says "will you please stop trying to take your clothes off" and she's like "what, you want to do that part?" That cracks me up every time. . .
"Plus que ma propre vie."
---
Hiding Lauren's Hair Dye
Posts: 491
Joined: Tue Jul 28, 2009 12:45 pm
Location: In zee park, with EMMIEKINZ!
Uhmmmm
When Mike got rejected
mimiishinlove<3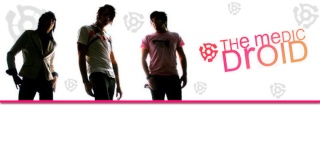 `; [mimimccarty<3 lubs kellmett and the medic droid<3]
Karl=TwiGuy#1
Mimi2=TwiTwin!
OMEEEE ILY GREGORYGORGEOUS<3
---
Settled in Forks
Posts: 15
Joined: Wed Aug 19, 2009 7:16 pm
most of the funniest moments were in breaking dawn..every time emmet opened his mouth i laughed...the squabble betwwen jacob and rosalie...faldo...i laughed so hard..and i read it during school people was like wut the heck is wrong with you
xD
---
OK i know there is fifybillion posts on this one but im puttin in my two cents
The part that had me laughin out loud an my hubby lookin at me like a was a crazzy loon was a part that didnt happen but just imagianing it made me almost pee my pants ok maybe i peed alittle j/k ......... When Jacob seen the pile of clothes on the Cullens steps an had to make sure it wasn't a "Sundress" .."Bet she'd love to see the look on my human face as I stood there naked , holdin a sundress."
just the mental pic.. cracks me up!
a lot of other parts was funny but that part stood out to me, dont know why.....Oh right because im Weird
---
Eating Spaghetti with Billy
Posts: 3347
Joined: Fri Jul 31, 2009 11:17 am
Location: Kicking butt with her awesome Ninjasissyvildypuceowner!
Contact:
We all are, Hyvanna.
Ok, I love when Edward says in BD... "What about your human friends?"
And Bella replies, "I'll miss them. Especially Mike. Oh, Mike? How will I go on?"
Or something like that. It cracks me up every time.
~h. f. e. l.
-Hanni
(banner=not mine.)
---
Jump Starting Bella's Truck
Posts: 116
Joined: Mon Oct 12, 2009 1:01 pm
Location: My personal and beautiful Universe where Edward and Ian exist!!!
To pick just a few it will be like commit homicide, hahaha just remembering somes...am laughing already
Like this one on BD, Jacob's book, chapter 17:
Jacob thought: Nice girl who knew cars. Wow. I stared at her face harder, wishing I knew how to make it work.C'mon, Jake – imprint already.
---
Settled in Forks
Posts: 6
Joined: Tue Oct 06, 2009 1:32 pm
I haven't read all the pages so I'm not sure if these have been mentioned yet. They are all from New Moon because I'm reading it again at the moment
Not direct quotes but close enough!
1. When Bella and Jessica are on their way to the cinema, Bella changes the radio station to avoid a song that reminds her of Edward. She puts on a rap song and Jessica's like "you like rap?" and Bella nods along to it. Just picturing her nodding her head to rap really makes me laugh
2. When it's Valentines day and Jacob asked Bella to be his Valentine and she asks what it entails and he's like "the usual, slave for life, that kinda thing"
3. When Jacob says "I told Billy you were gonna corrupt my youthful innocence"
4. When Bella and Jacob are arguing after he has first joined the werewolves and she doesn't know what he is, and he says he was wrong about Sam and how great he isand she's like "yes, you've always looked up to Sam" and "now you've seen the light, hallelujah"
5. When Emily says "You're the vampire girl" so Bella says "you're the wolf girl"
6. After Bella's ok after her cliff diving incident, Jacob's says "I'm so happy I could sing, and nobody should hear that"
If I think of more, I'll add them later
---
Jump Starting Bella's Truck
Posts: 112
Joined: Sat Aug 22, 2009 8:49 pm
Location: Sparkling on sunshine, oooh oooh, and don't it feel good!
Contact:
My funniest moment may not be funny at all but it's the only moment (apart for all the Jacob vs. Rosalie in Breaking Dawn) where I laughed out loud for ten minutes before I could read again. I'm just gonna quote it from the book, it happens during the graduation.
Eclipse, Chapter 16, pag. 355 wrote:Mr. Greene said something I didn't hear, and everyone around me shouted and screamed. Yellow hats rained down. I pulled mine off, too late, and just let it fall to the ground.
I really hope they did that in the movie!
And reading on there are a couple more moments in Eclipse.
Bella trying to make Jacob Team Switzerland
Eclipse, Chapter 5, pag. 130 wrote:"But I am a werewolf," he said unwillingly. "And he is a vampire," he added with obvious revulsion.
"And I'm a Virgo!" I shouted, exasperated.
Bella commenting to Wolf/Jacob...
Eclipse, Chapter 19. pag. 432 wrote:"You know, I never had a dog," I mused. "I always wanted one, but Reneé's allergic."
And finally this short piece of conversation between Bella and Jacob, before he takes off with her to the mountains.
Eclipse, Chapter 21, pag. 473 wrote:"What's up, Bella?" he asked with a big grin.
I rolled my eyes. "Same old, same old."
"Yeah," he agreed. "Bunch of vampires trying to kill you. The usual."
"The usual."
Hit me like a ray of sun
Burning through my darkest night
You're the only one that I want
Think I'm addicted to your light
Team Volturi - Beatrix
---
Settled in Forks
Posts: 10
Joined: Wed Nov 18, 2009 4:43 pm
Yes I agree with most when Bella punches Jacob, soo funny
---