Moderators: December, Bronze Haired Girl, una
Alice because she is amazing and funny and cooL!

Bella because shes so real!
I love Edward because he seems to really love Bella and they are soul mates something I think I don't really have...but really I love Robert Pattinson and his smile.( I'm not knocking the hubs but the romance?? geez where did that go??)

I think Alice is so very cool, there isn't much attention given to Ashley Green who did such a great job.

I saw an interview with "Edward" and the person interviewing him was creeped out by him!! ( being in her bedroom watching her) LOL, what a different way to look at him.

I think I just like them all. Some one way up there in the posts said they liked everyone of them for their personalties and I have to agree I like them all.

BTW I watched thirteen with Nikki Reed (rosalie) and wow what a movie that was!!!
s69.photobucket.com/albums/i47/len...
Touched By Cold Hands
Posts: 1271
Joined: Thu Dec 04, 2008 11:48 pm
Location: LONDON. :D
Contact:
YEAH! Thirteen is quite the movie! XD I guess her dad was dating Katherine Hardwicke...didn't Nikki Reed write that script? I read that somewhere....


I love Alice, I want to be her when I grow up! XD
E<3B
Settled in Forks
Posts: 3
Joined: Thu Dec 04, 2008 4:34 pm
oh EMMETT EMMETT EMMETT!!!!
there is just something about him that draws you to his character! and i love a guy with humor! oh he is so sexy thats why emmett is hands down the most AMAZING character ever!!!!!!!!!
Settled in Forks
Posts: 2
Joined: Sat Dec 06, 2008 4:43 pm
Hmmm..... Edward...... why?..... I don't really know. It's just the charm Stephanie gives him..... It could also do with the fact that Rob Pattinson is gorgous..... and brittish.......
Banging Out Dents with Tyler
Posts: 303
Joined: Sat Oct 11, 2008 6:49 am
Location: Great Britain
Leah!
I'm not sure why but I really bonded with her! I suppose I really symphathised with her with the whole Sam thing! I real wish she got her own happy ending!
And I suppose I loved Jacob too! He really reminds me of one of my close friends!
And of course Edward! I think I actually fell in love with him!
Is that bad?!?!
xxx
Edward Cullen
Jump Starting Bella's Truck
Posts: 147
Joined: Sat Dec 06, 2008 2:54 pm
Location: Jamaica, W.I.
Contact:
My favourite characters:
Alice - She practically lost herself, found Jasper (literally the love of her life) and then found the Cullens, how badass can you get?
Charlie - he's a dad, albeit rough around the edges, but he loves his daughter, and he braved a houseful of mystery and mayhem to make sure she was alive and well, well, technically..
Edward - cuz when you dream of what your perfect man should look like, talk like, act like, dress like, seem like .. dude, that's him.. (we'd have to deal with the control issues tho..)
Bella - as badass as it gets.. the weakest person in Forks is now literally the strongest; forget what everyone else is saying, she knew what she wanted and went after it and got it, on all accounts. take that Volturi!
Carlisle - talk about strength. He's been fighting who he really is for centuries, he has a family that looks up to him, values his opinions and cannot survive without him. Talk about a voice of reason. He's the ego, the id, the conscience, the mind, everything .. and he's got Esme. Perfect match.

I'm jealous .. I wanna be a Cullen ..
.:: why try and fit in when I was born to stand out? ::.
..and then we continued blissfully into this small but perfect piece of our forever.
E<3B
Jump Starting Bella's Truck
Posts: 128
Joined: Wed Aug 20, 2008 8:22 pm
Jacob Black.
I could write an essay on *why?* but that would take awhile. So basically because hes funny and determined. He has a good heart and isn't fake or tries to hide who he is.

I <3 Jacob Black :]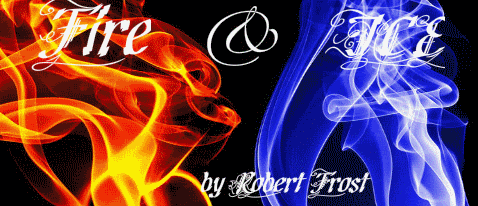 J<3B
Settled in Forks
Posts: 2
Joined: Sat Dec 06, 2008 6:37 pm
Okay...definitely Edward for the obvious reasons!
Also, Emmett and Carlisle
I like Emmett cuz almost every time he talks, he says something random or out of the ordinary.
I like Carlisle cuz he's just really nice! He saves people who are dying and hes just a really good person...vampire.
Settled in Forks
Posts: 2
Joined: Sun Dec 07, 2008 5:20 pm
I love Carlisle! His compassion and restraint against what he is is the best! My 2nd favorite would be Emmett, his personality is hilarious!!!!