Moderators: December, Bronze Haired Girl, cullengirl
Wandering Through Town
Posts: 35
Joined: Mon Dec 08, 2008 11:12 pm
i think she took some emotions from mel's body to her new one. she knows she belongs with ian, but the emotions she is used to is love towards. she might never get over it, i am still not over my first love, he broke my heart, i had to change scheadules so i could be away from him, but i am not over him. i will never go out with him again, but i can love him from a distance. so it will most likly stick with her her whole life with ian though she belongs with ian and loves him dearly. it is really hard to get over the first person, and it might take a long time or it won't happen at all, but ian is who she belongs with. she knows that and won't go off to jared and "make love" with him behind ian and mel's back. ian is her one and only even if mel's emotions are staying with her.
TWILIGHT
giving hope to clumsy girls everywhere...including me
Banging Out Dents with Tyler
Posts: 309
Joined: Sat Jan 17, 2009 12:06 pm
Location: Daydreaming about Twilight out of my kitchen window.
love it! Not as good as the Twilight saga but awesome!
Wishing for a Yellow 911 Turbo
Posts: 12793
Joined: Mon Dec 22, 2008 11:28 am
Location: *England* Co-owning dumb hat with Ayan. Watching over y'all and making typos into words. XD
Contact:
I think Wanda will always have feelings for Jared, because she has lived for a while with Mel in her head, who loves Jared, and the love for Jared became her own feelings too. I think her feelings wouldn't make a difference to her and Ian's relationship, because she loves Ian a lot more and is mainly over Jared.
Team Rose | Jeninininini, The List | Tia - Twi-twin | Derek - Twi-Guy
Teaching Eric Social Graces
Posts: 207
Joined: Thu Feb 19, 2009 6:36 pm
Location: Somewhere...probably in Montreal.
I think Wanda will get over Jared in some time. Love can't go away completely, but in my opinion, I think it can fade over time. And with Ian at her side, knowing he is hers and will be forever, and that Jared belongs to Mel, she will forget how strongly she felt for him. From personal experience
, when you know someone can't be yours, you don't feel as much for him than before, when you thought you had a shot. You move on. And with Wanda, it will take enven less time, because she's got Ian with her, and he loves her no matter what.

"I then drink about five of these and I can deal with the world. Or the world can deal with a guy full of five cups of "coffee on demand"." - Gerard Way

Official Dog Lover!
Posts: 5190
Joined: Thu Aug 21, 2008 3:52 pm
Location: Hanging out with Seth.
Contact:
I think Wanda will still love Jared, but I think her bond with Ian will grow even stronger without her being in Mel's body.
As she said in the book, Jared was her past life, and Ian is now her present. I don't think that her love for Jared will affect the relationship between her and Ian though. You can love more then one person at a time, for love can never run out.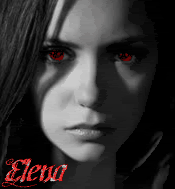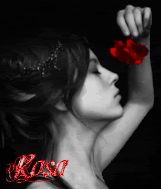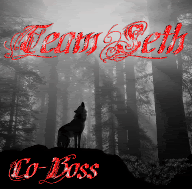 Survived the Twi-Lex Odyssey
Learning to Love Green
Posts: 76
Joined: Wed Jan 14, 2009 3:16 pm
Location: Vancouver, BC (Where New Moon is being filmed YEAH!!)
As it was so nicely put in the book, Jared is Wanda's past, but Ian is her present and future.

Wanda always made it clear in her stories that whenever she goes into a different host, it's like living a whole new life. When she was put into Pet's body, her 10th life began. With it comes a completely new set of feelings and memories and emotions. It was a nice, even physical representation, of saying goodbye to Jared and that part of her past life.
Team Edward: Cos I love stupid shiny Volvo owners
Private Nichole Silver of

Team PG

- Jasper's Confederate Army Second Rank