Moderators: December, Bronze Haired Girl, cullengirl
Hanging Up on Jessica
Posts: 674
Joined: Wed Aug 13, 2008 10:17 pm
I liked the plot a lot. It was very interesting and original. However, there wasn't really any twists, but Stephenie did build suspense. I completely saw the whole Ian thing coming and the whole new body at the end coming. But, still, it was a great read.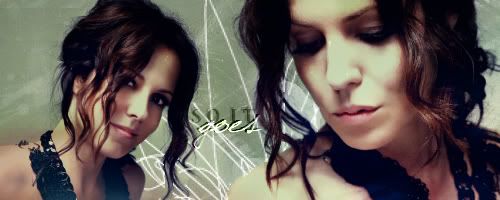 Has More Hidden Talents Than Aro
Posts: 175
Joined: Wed Aug 20, 2008 9:25 pm
Location: Playing foosball with Aro
The writing as a whole was more mature, much more polished. The beginning was slow, but it soon picks up. The story, while lacking twists, still managed to build suspend. The ending was contrived to be an HEA, but, overall, it's easily her best single work.
Set by *cullens & converse
|
AB Type
Blackwater. <3
potterpuff @ lj
Buying a Better Raincoat
Posts: 65
Joined: Sun Oct 05, 2008 6:43 pm
Location: South Jersey
Contact:
And the idea of the Goa'uld is very similar to a number of other scifi concepts that have been bouncing around since the 1950s, probably even before. The earliest one that comes to mind right off is Robert Heinlein's The Puppet Masters.

Don't get me wrong, I love me some Stargate but the idea is hardly original.

Sorry, I'm a bit obsessed with traditional science fiction.

While I enjoyed the novel a lot, I kind of wish there was more to their alien society and politics. Oh, they are peaceful and so good but why? Who is their leader? Do they have a leader? What is their real origin? Why do they not war or have violence and what brought about this turn of events? Is it because they are not as fully developed to have much in terms of true free will or is it something more? It was a good plot, but I thought her aliens were sorely undeveloped as a species.

The plot itself, however, was enjoyable and far more plotty than anything in Twilight. It addressed points of paranoia, survival, acceptance, and love in a fairly realistic way, and also did a fairly good job at how one non-human gains a certain amount of humanity. I liked that.
the cops & the kids & the cats & the robbers
& the stolen moments from the out of tune guitars
Banging Out Dents with Tyler
Posts: 315
Joined: Thu Dec 04, 2008 6:31 pm
Location: London, UK
I just really liked the whole idea of there is no need for money and everyone is pleasant. and peaceful. You can really understand what the souls wanted to do. The whole storyline is very interestingly unusual which is why I like the book so much. I love the way it ends with the other soul who liked the humans too, there is hope for the human race after all
Learning to Love Green
Posts: 82
Joined: Wed Nov 26, 2008 6:27 pm
Location: New Jersey
Contact:
I really enjoyed the plot of this book. It seems like Stephenie is always able to give readers something new and refreshing to dive into. My one criticism is that I felt like the beginning of the book drug on and it took me a little longer to get into the book, but I eventually got really into it.
"Oh, and also, I'm wretchedly in love with you."
-Edward, Midnight Sun
Teaching Eric Social Graces
Posts: 262
Joined: Wed Dec 03, 2008 11:08 am
Location: Longing for Edward...but I will settle for Rob anytime...In Georgia!
Contact:
I haven't read this one yet...I am waiting on Booksamillion to deliver it to my door...THEY ARE SO SLOW!! I hope it is as good of read as Twilight!
Manda
After waiting a lifetime....I have finally fallen in love...Rob I love you!
Ellie Ibis wrote:And the idea of the Goa'uld is very similar to a number of other scifi concepts that have been bouncing around since the 1950s, probably even before. The earliest one that comes to mind right off is Robert Heinlein's The Puppet Masters.

Sorry, I'm a bit obsessed with traditional science fiction.
It was Kind of like the "Animorph" books also ( I loved those when I was younger, wish I still had them)
Anyway, I really enjoyed the book. I love that it was from Wanderer's perspective. I loved the "Animorph" books that were from the alien species (andalites) warring against the "parasites" in that book (each book was from a different character's perspective). In those books the parasites "yeerks" were truly evil and conquering. However the Host was different specifically in this way. Wanderer and the other souls really were not bad, just maybe at the most I would call them misguided.
The only part of the plot that I did not entirely grasp was how Wanderer's biggest secret was that she knew how to extract a soul. I felt like her biggest secret had to be that she was the last soul remaining that could reproduce. It did say that right...? I really thought that this specific thing would be more of an issue maybe something that she was destined to do after she had lived out her life with Ian. Then every child that was a piece of her would have her memories of Earth maybe this and the interspecies family that they saw the park would all be things that would work to allow humans and souls to live side by side.
I really did enjoy this book though. I love Sci-fi and it seems to be pretty hard to get your hands on good Sci-fi (that said if any of you have any suggestions please PM me
) Anywho, I kind of wish it were a little shorter then I might be inclined to read it again to reassess the beginning of the book. As it is I will not be rereading it anytime soon. Maybe I'll just skip through
I didn't think she was the LAST of her species able to reproduce. It seemed they had females who cold reproduce and males that could not and that the females didn't need the males to reproduce. There were many more males than females but I didn't think she was the only one, just one of a few.

It is interesting what she would do after Ian. I mean, she could die there because she didnt' want to live another life or she could do what she could save the planet and people she loves by making more of herself. There would be all these sympathetic souls out spreading the word. The souls seem like really good people who are just misguided. If they were to see the light they might just leave peacefully which is the only way I could see her "fighting" for the planet, something peaceful.

There are two more books already outlined. Maybe we'll find out.