Moderators: December, Bronze Haired Girl, cullengirl
Settled in Forks
Posts: 8
Joined: Thu Apr 30, 2009 10:06 pm
I would not mind it but I would wanna know about Ian and Wanda in particular.!!!!!!!!!!!!!!!
Ignoring Renee's E-Mails
Posts: 751
Joined: Sun Oct 12, 2008 9:53 pm
Location: Owning the candy store. Watching *drooling* over Emmetts BonBon's with Shannon!! :P yumm<3
Contact:
i think steph should write a sequel but i think she shold try her hand at NY17. i think she wold be goo at that kind of stuff. and the hole ian/wanderer and Mel/ jared could get steamy
CAM<3
FrontLoaderTrainee~EDC.INC lets break down some houses
The Red Jell-O Reinforcementsvs.Emmett's Undiesvs.The Cotton Candy Revolutionists Jell-O Wars of '09
KAT IS MY TWI TWIN
Settled in Forks
Posts: 8
Joined: Thu Apr 30, 2009 10:06 pm
She could deffiantely do it however it may take away from the greatness which is "The Host" so in that sence new character visitation may be a good idea even though it would be really sad.!!!!!!!!!!!!!
I wonder how sympathetic she could make "The Seeker," if it is, in fact about a seeker. To me, they are utterly creepy. I would hope it would be about the resistance. SM kind of set herself up for a sequel by bringing in new humans at the end of the Host.
I would love to know about Wanda/Ian & Mel/Jared... and to see how Jamie grows up.
That being said... I pretty much agree with this:
pennybug84 wrote:when it comes to the Host I would be okay if there weren't any sequels. I think they place it ended is an okay place & doesn't really feel unfinished. but if she ever did right sequels I'd probably read them. I just hope I didn't have as hard a time getting into any sequels like I did this one. I really have no idea where the story would/could go (plus it's been about 4 months since I read it & can't remember much.)
Although I just LOVE spending time with SM's characters, I'm not sure what other conflict we could see other than furthering the human resistance.
Digging the Castle Motif
Posts: 9447
Joined: Tue Jan 13, 2009 5:03 pm
Location: Tieing Derek in thunderball, having poke wars with Logan, and woiloping with sam!
Contact:
There are going to be 2 sequels right?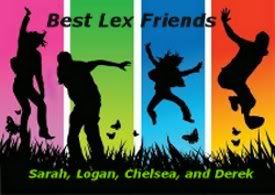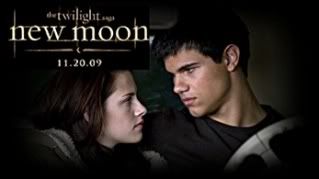 BLF-Logan, Twinny-Chels, Jell-o! My Twi-guys-Derek and Logs, Lemur 4 LIFE!
Buying a Better Raincoat
Posts: 68
Joined: Wed Dec 31, 2008 9:08 am
Location: Bristol, England
I'm not sure if anyone has mentioned this, but could The Seeker be The Host written from the seekers point of view, similar to Midnight Sun and Twilight?

The Host finished quite nicely, from what i remember the story was finished off nicely, with a glimmer of hope for sequels, although more about the human and soul they met at the end would be brilliant, because it would be nice to see where they came from and whether or not they join forces to try and take back their world, but as far as i can see, there were no real questions that needed answering, it's a nice stand alone book, but more information on the characters would be great.
Where is the horse and the rider? Where is the horn that was blowing? They have passed like rain on the mountain, like wind in the meadow. The days have gone down in the West behind the hills into shadow. How did it come to this?
Hiding Lauren's Hair Dye
Posts: 483
Joined: Thu Aug 21, 2008 9:53 pm
Location: Paging Dr. Carlisle ;-)
Contact:
I think a sequel would be nice if SM could come up with another great conflict/plot. However, I wouldn't be dissapointed if the Host remained a stand alone book. It is great by itself and I would rather it remain a singular novel than have a forced, not as strong sequel.

Did SM mention the Seeker as a future book or is that just a possible idea from fans for a sequel? It would be interesting to see the soul vs human conflict from a different set of eyes.
The Volturi: Nora
Private Ophelia Grey of Jasper's Army
Team "Screw you freaks! I pick Ben!"
Gen-Y: The Lexily
I don't think any sequels will be from a Seeker's POV or anything like that. Stephenie Meyer said that if she wrote a sequel some of her favorite characters would have to die (why?) and I doubt she has a special place in her heart for any random Seeker. Plus, I would be hella disappointed if we didn't get to see more of life in the caves. And it's not really a sequel unless it's a continuation of the first.
It's like a dream- no end and no beginning.
Settled in Forks
Posts: 3
Joined: Sun Jun 21, 2009 12:09 am
Location: Bogalusa, LA
Contact:
I hope they do a sequel but if The Seeker is from the seekers POV, I think I will have to hurt someone! :)))
Joining the Hunt for Enemies
Posts: 6978
Joined: Wed Aug 20, 2008 8:10 pm
Location: preparing for next winter
Contact:
I don't think that the Seeker would be told through a seeker's POV. Think about it. The Host is not told through Melanie's perspective, even though she is the host.
Team Edward&Esme~SBS Assistant 2 the Cobosses~APPC
St Cullens Head of Neurology~Tetrarch
Need something to read? Try
http://www.jennacooper.com