Moderators: December, Bronze Haired Girl, cullengirl
It's like a dream- no end and no beginning.
Digging the Castle Motif
Posts: 9447
Joined: Tue Jan 13, 2009 5:03 pm
Location: Tieing Derek in thunderball, having poke wars with Logan, and woiloping with sam!
Contact:
addictedbooklover wrote:I don't really like Edward, but I do like Ian, because Ian is a much more believable and realistic character.

Ian has flaws and faults, plus he's not a mythical creature
Agreed!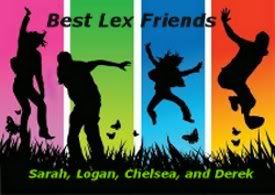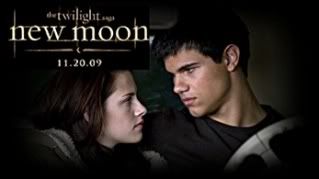 BLF-Logan, Twinny-Chels, Jell-o! My Twi-guys-Derek and Logs, Lemur 4 LIFE!
Buying a Better Raincoat
Posts: 57
Joined: Thu Oct 30, 2008 9:38 pm
Contact:
OMG, Ian has won my heart. I have to admit that i love Ian MORE then i love Edward. NOT because i think Edward is to perfect to be real i think Edward has a lot of faults and that's part of the reason i love him, but i love Ian more because he isn't afraid to be happy. I loved the way Wanda described him a human with a souls heart or something like that ( I don't have my book at the moment other wise i would find the exact quote) and if you have read the book you will know what i mean. I don't know what else i can say just I LOVE IAN O'SHEA!!!!!!
"Sleep, my Bella. Dream happy dreams. You are the only one who has ever touched my heart. It will always be yours. Sleep, my only love."
~ Edward Cullen

"she's diabolical" ~Emmet Cullen
Settled in Forks
Posts: 4
Joined: Fri Apr 30, 2010 2:23 pm
I love Ian. He is everything I would want in a guy. He's strong and protective but also kind and compassionate. He is now the for front of my fantasies, replacing Edward. Maybe because he is human, so it's possible that someone like him exists in real life. Also you don't have to be careful with him
His eyes are enough to drive me crazy. I love sapphires so to look into someone's eyes and see sapphires just makes my heart melt. Who couldn't love Ian?
IAN IS AMAZING! i love him. If i were to choose a character out of any book to be with he would be my secound choice (Edward is first haha) ANYWAYS I loved how Ian looked out for wanderer and realized the seperation between her and Mel. My favorite seen was right before wanderer snuck out to doc's and they kissed un interupted by mel. When Mel allowed wanderer to explore her true feelings for Ian
It was pure bliss!
You are the only one who has ever touched my heart. It will always be yours." ~ Edward Cullen Eclipse
Veggie-Vampire
Posts: 1996
Joined: Sat Apr 03, 2010 8:46 am
Location: Jacob's Arms <3
My favorite charecter in the book. The best HUMAN (heehee) guy ever, perfection.
My amazing incerdible perfect iPod is called after him, his name is Ian
Hanging Up on Jessica
Posts: 642
Joined: Mon Oct 11, 2010 3:17 pm
Location: Lexing at work.
Contact:


Ian is my favorite charactor so far of all SM's. I like how he started off as a bad guy, but than he turned into the good guy.
I swooned over the fact that he loved Wanda for what she actually is. I guess you can say that he loved Wanda's soul. A lot of comments argue that they are torn between Ian and Edward. Ian wins for me because for one, Edward is a fictional vampire and Ian is human. Edward is cold, and Ian is warm. With Ian, you wouldn't have to feel like you can't keep up (vampires are super fast and strong). A person could relate to Ian more; they would have all the same struggles of survival.

Ian is the better choice.
Banner by Tammy AZ
Aro, Caius, Marcus
The Original Godfathers