Moderators: bac, cullengirl, una, Nena
Ignoring Renee's E-Mails
Posts: 789
Joined: Thu Jan 15, 2009 6:04 pm
Location: Somewhere Twilight Related.
Literally ,the school blocks every site.There's no point to it.
ANNOYING!!!
I.WANT.TO.BE.ALICE is my Twi-Twin!
Rain.........Depressing.
Avatar and Signature made by me.
Wishing for a Yellow 911 Turbo
Posts: 12793
Joined: Mon Dec 22, 2008 11:28 am
Location: *England* Co-owning dumb hat with Ayan. Watching over y'all and making typos into words. XD
Contact:
I am not blocked at my school, but if I go on the lex too much, they'll see that someone is actually having fun and not using the computers for work. Meanie school. Even though the lex is practically educational!
Team Rose | Jeninininini, The List | Tia - Twi-twin | Derek - Twi-Guy
Everything was blocked at my school. We were trying to work on a project in Govt once and we couldn't even access Google images. Not even a picture of a kitten! I was pissed. I did figure out how to access my Myspace page though! But I couldn't log on = /
It's like a dream- no end and no beginning.
Red-Eyed Vampire
Posts: 1868
Joined: Fri Aug 15, 2008 11:14 pm
Location: school. always school.
Contact:
Our school blocks everything they can. There are a select few sites that aren't blocked, but they have all the sites blocked except what they approve, but there are a few that somehow slip through. A couple lesser populated forum sites and such.
The Lex was blocked under forum/entertainment/recreation until we got new computers and they re-programmed smartfilter. If you type in twilightlexiconforum.com or twilightlexicon.com it will be blocked, but the new forum.twilightlexicon.com is not blocked, I guess because the computer didn't notice when the new URL was added.
Official Dog Lover!
Posts: 5238
Joined: Sat Oct 04, 2008 10:53 am
Location: England- co-owning the dumb hat with Jenni
The lex wasn't banned at my school before, I think I'm the only person that goes on it anyway. I used to check the blog sometimes in I.T lessons so it got blocked. Now the URL has changed it's no longer blocked.
Twinny, Layla| Graphics by Narnia| I'm on The List, Hurricane| Randie
Drag Racing With Alice and Edward
Posts: 2811
Joined: Sun Dec 28, 2008 2:20 pm
Location: england
lex isn't blocked at my school, or batleplans, we go on them at lunch sometimes if it's cold out side, or in ICT lessons.
Jasper's Army:Captain Runeheart
The Plan:Supreme Leader
Team Rose
Volturi::Anastasia
Team Leah::Therapist
Team Esme::Interior Designer
Changing People's Minds With Jasper
Posts: 2620
Joined: Sun Sep 14, 2008 9:02 am
Location: Singapore
The Lex isn't block at my school. There's no way they can block websites because most people are using their own laptops and my school is a Polytechnic so you never know when you a certain website to research on something.

Apparently, fanfiction.net is blocked, as I tried to access it today. Or maybe, there was just a problem.
Team Carlisle
~
Cullenist - Hail to Carlisle
Taking Nature Lessons from Jacob
Posts: 18807
Joined: Fri Dec 12, 2008 3:04 pm
Location: Where I always have been. The other side.
Contact:
fanfiction.nets blocked at my school too.
it suks.
Gamzee is best troll; Dr.Facilier is best Disney villain, Dimitri is best Cooper gang member. They all are associated with purple. That is awesome.
Digging the Castle Motif
Posts: 9447
Joined: Tue Jan 13, 2009 5:03 pm
Location: Tieing Derek in thunderball, having poke wars with Logan, and woiloping with sam!
Contact:
Lex is blocked at mine.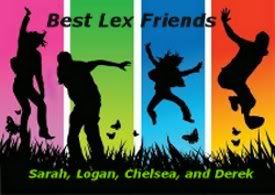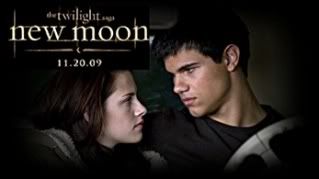 BLF-Logan, Twinny-Chels, Jell-o! My Twi-guys-Derek and Logs, Lemur 4 LIFE!
Wandering Through Town
Posts: 36
Joined: Sun Apr 26, 2009 12:59 pm
Location: Cheshire , England
Fanfiction.net and Deviantart are blocked at mine DX
Need to check if Lex is, hopefully not