Moderators: bac, cullengirl, una, Nena
Settled in Forks
Posts: 2
Joined: Thu Nov 06, 2008 10:48 pm
Soleil de minuit is french for midnight sun. i will most likely never finish reading it but it is really one of my favourite books, plus i already know the ending right?
Cliff Diving with Embry
Posts: 3236
Joined: Fri Oct 17, 2008 9:51 am
Location: Somewhere in Vegas having and argument with Riley Reynolds.
Contact:
sachael is one of the angels in the mini series "fallen" tried to google it and it means water angel
Team J.Action
Twinnie:TillyWhitlock


A PROUD RANDIE and LEXLING


I Speak My Mindand i tweet too!
Fishing with Charlie
Posts: 845
Joined: Sun Aug 31, 2008 7:57 pm
Location: Long Island, NY
Contact:
because I love love love edward and it is also my sn for everything now so I figured this was an appropriate place to use it. And my grandpas name was Edward and he died over the summer so I guess it's a tribute to him too.
~Lee~
Team Ian because human guys can be perfect.
Team Edward-Bringing Sexy Back Since 1901
RDC<3
Learning to Love Green
Posts: 95
Joined: Tue Oct 28, 2008 10:53 am
Location: In my happy place...
because i love Edward's velvet voice
"Alice!" Jasper's voice whipped, and then he was right behind her, his hands curling over hers.
She turned her face away from me, into his chest.
E<3B
Settled in Forks
Posts: 7
Joined: Sun Nov 09, 2008 6:58 pm
mine is from one day i was reading twilight and they weer describing their eyes or somhing like that and i looked a mirror later and my eyes weer the exact colour of the cullens
my eyes change all the time but it was so freaky
i was like yay i can be a vamp
"For never was a story of more woe
Than this of Juliet and her Romeo."
Ignoring Renee's E-Mails
Posts: 730
Joined: Thu Aug 21, 2008 1:09 am
Location: Skydiving, suckaaa.
Hmmm. Why did I choose my screenname?

Well, xoxocamille was already my username before the Lex was hacked, so I decided to keep it in case old Lex-ers would see me. It's easier for them to recognize.

And also, I wanted to have something unique (although I was thinking of including something with Edward on there somewhere...) so I figured, heck, why not my name and something personal along with it. Hence came my screenname, xoxocamille.

Pretty easy, no?
Hanging Up on Jessica
Posts: 630
Joined: Tue Nov 04, 2008 8:15 pm
Location: Surrey BC
My real name is Rebecca, and have been using it at nearly every forum I've gone to 'cept two. Cullen because I fell in love with Edward, so it seemed fitting. Normally I use Matthews because I like the character Paige from Charmed and her last name was Matthews.
Settled in Forks
Posts: 11
Joined: Thu Oct 23, 2008 5:28 pm
Contact:
OneDazzledLamb...
Because I relate myself to Bella, and am frequently dazzled by Edward.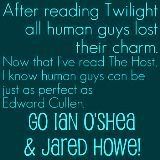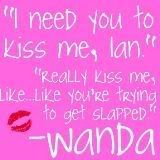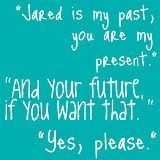 Jump Starting Bella's Truck
Posts: 177
Joined: Tue Nov 11, 2008 10:13 am
Location: England
My all time fave movie and guilty pleasure is The Lost Boys! Star is the name of Micheal (the main character's) love interest, and Emerson is his last name. So I just chose StarEmerson from that!
"Magic Keeps Us Alive"
Joining the Hunt for Enemies
Posts: 6978
Joined: Wed Aug 20, 2008 8:10 pm
Location: preparing for next winter
Contact:
I should probably let you all know now: I'm not into debussy.
I've heard a few of his pieces and I like them, I just don't listen to him except at piano recitals (I've gone to a whole lot of them).
I got my screen name from the scene in Twilight when Edward says, "you know debussy?" I wanted my name to reflect on twilight, but not be really obvious, so I got debussygirl.
Team Edward&Esme~SBS Assistant 2 the Cobosses~APPC
St Cullens Head of Neurology~Tetrarch
Need something to read? Try
http://www.jennacooper.com