Moderators: bac, cullengirl, una, Nena
Touched By Cold Hands
Posts: 1271
Joined: Thu Dec 04, 2008 11:48 pm
Location: LONDON. :D
Contact:
Well, I am also a huge HP fan, and its just true, and funny.
VERY funny...
E<3B
---
Tantalizing Men With Rosalie
Posts: 2300
Joined: Wed Aug 20, 2008 11:30 pm
Location: On the Mafia's Living Room Floor, Plotting the Takeover of Japan
Contact:
Because it goes well with my banner and I think it's simplicity with the bright red mixed in very is beautiful.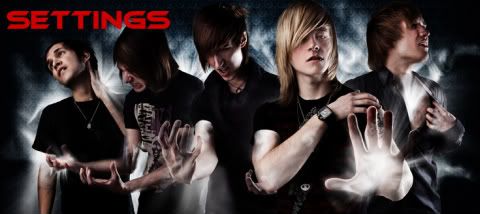 FanFiction
/Twilight Mafia
~Angry Little Sabina/
Team Laurent~ Co-Boss/
Volturi~ Jinx
---
Helping Mike to Get a Clue
Posts: 598
Joined: Sat Aug 16, 2008 8:32 pm
Location: Letting Jacob warm my lips.
Because Alex's smile in my avatar is breathtaking.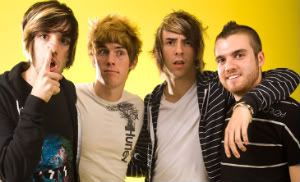 Are we wasting time or is it wasting us?
---
Because it proves that Jacob is more of a man than Edward.
It's like a dream- no end and no beginning.
---
Often Mistaken for a Bear
Posts: 5870
Joined: Sun Jan 11, 2009 11:02 am
Location: The city that never sleeps.
Contact:
I like funny avatars and I'm Team Edward. So anything with a mixture of both is awesome!
Team Quil:
Clove Ottawa
Emmaline-Jane:
is the "Toph" of Lexicalia.
---
Fishing with Charlie
Posts: 845
Joined: Sun Aug 31, 2008 7:57 pm
Location: Long Island, NY
Contact:
because Jacob can go die...
~Lee~
Team Ian because human guys can be perfect.
Team Edward-Bringing Sexy Back Since 1901
RDC<3
---
I... don't understand how you can hate Jacob and be Team Taycob at the same time... lol.
It's like a dream- no end and no beginning.
---
Buying a Better Raincoat
Posts: 50
Joined: Thu Dec 25, 2008 10:17 pm
---
Fishing with Charlie
Posts: 895
Joined: Wed Aug 20, 2008 8:59 pm
Location: riding motorcycles with jake
because it's oh so pretty
randomness bum<3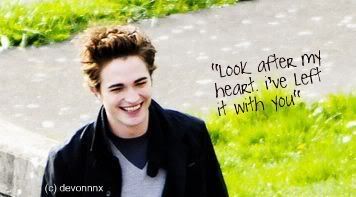 ---
Finding Stuff in Billy's Trunk
Posts: 3571
Joined: Wed Oct 01, 2008 5:25 pm
Location: Looking for Taylor Lautner!
Because I like Taylor and his face..
and Kellan is cool!
RR! ~ Major Dark! ~ I <3 Peeta! ~ J<3B ~
---