Moderators: bac, cullengirl, una, Nena
Often Mistaken for a Bear
Posts: 5870
Joined: Sun Jan 11, 2009 11:02 am
Location: The city that never sleeps.
Contact:
I should be paying attention in AP bio but instead I'm on the lex!
Team Quil:
Clove Ottawa
Emmaline-Jane:
is the "Toph" of Lexicalia.
Touched By Cold Hands
Posts: 1271
Joined: Thu Dec 04, 2008 11:48 pm
Location: LONDON. :D
Contact:
I should be sleeping, but I am on the lex instead! : )
E<3B
Hiding Lauren's Hair Dye
Posts: 410
Joined: Thu Aug 21, 2008 1:19 am
Location: zee world!
I should have been getting ready to go to bed, but instead I felt a wave of nostalgia, and ended up on the Lex!
Lusting for Blood
Posts: 1362
Joined: Thu Jan 01, 2009 12:21 pm
Location: England
I should be doing work but instead I'm on the lex
Edward,
Eммεтт,
Jasper,
Seth,
Ian,
Jared

,
Dιмιтrι,
Mason,
Peeta,
Rhage,
Heath

,
Erik,
Stark,
Dαмεη
...Boys in

books

are just
вεттεя
♥
Touched By Cold Hands
Posts: 1249
Joined: Wed Oct 01, 2008 3:52 pm
Location: A Hidden corner of the BAA
I should be finishing my history but i cracked and ended up on here
Jess - loving the new avvie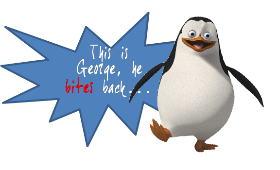 *Does crazy dance with vampire penguin*
I'm staying!!!
I'm on The List
Jess & Rach - Valek's girls
Hmm.. I should be getting ready for bed to go to sleep in like 2 hours.. but instead.. I am watching Katie Couric interview Lil Wayne lol.
Acquiring a Taste for Mountain Lion
Posts: 2067
Joined: Sun Jan 25, 2009 7:58 pm
Location: In the gutter with my guttermate Yoda.
Contact:
I should be asleep but instead here I am on the lex posting away.
http://chelseadawn.webs.com/
Banner by Kimmy. Avatar made by Narnia

Banner by threethings
Ignoring Renee's E-Mails
Posts: 789
Joined: Thu Jan 15, 2009 6:04 pm
Location: Somewhere Twilight Related.
I should be:

Doing my English and Math homework
or
Sleeping


But no i am on here because...
THE LEX WOULD WIN ANYDAY!
I.WANT.TO.BE.ALICE is my Twi-Twin!
Rain.........Depressing.
Avatar and Signature made by me.
Official Dog Lover!
Posts: 5159
Joined: Sun Jan 04, 2009 8:44 am
Location: Harper's Island. Hiding from John Wakefield and Henry Dunn.
i should be sleeping by now but instead i was finishing eclipse
Cliff Diving with Embry
Posts: 3236
Joined: Fri Oct 17, 2008 9:51 am
Location: Somewhere in Vegas having and argument with Riley Reynolds.
Contact:
i should be sleeping.. but instead i was working...
Team J.Action
Twinnie:TillyWhitlock


A PROUD RANDIE and LEXLING


I Speak My Mindand i tweet too!