Moderators: bac, cullengirl, una, Nena
Friendly's
Applebee's
Mediterreanean Cafe (Italian place in my neighborhood)
Hong Kong Buffet Cool

Your turn.
Hanging Up on Jessica
Posts: 665
Joined: Fri Aug 15, 2008 11:21 pm
Location: In Texas, Building An Army Of Newborns
Chipotle
Yao's[Houston, TX]
Carraba's
Saltgrass Steakhouse
Chick-Fil-A!
WARNING: EDWARD CULLEN IS NOT EFFECTIVE BIRTH CONTROL! E<3B
Chilies
By The Docks- best crab cakes in the world!
Cheesecake Factory
Settled in Forks
Posts: 19
Joined: Thu Aug 21, 2008 12:51 am
Location: Fayetteville, AR
Contact:
PF Chang's
Pappasito's
Star Pizza (Houston)
Wandering Through Town
Posts: 47
Joined: Sat Aug 16, 2008 11:21 pm
Steak n' Shake
Red Robin (Yay for bottomless fries!)
Teaching Eric Social Graces
Posts: 227
Joined: Sat Aug 16, 2008 11:01 am
Steak 'n' Shake is great, Miss Vengeance! hehe.
Chili's (It bugs me they don't have two l's in it. Sorry, random rant, haha).
Olive Garden
Outback (on the occasion we go there)
My brain is fried right now. I'll think of some more here later. Oh, say, when I'm trying to go to sleep tonight.
Fishing with Charlie
Posts: 895
Joined: Wed Aug 20, 2008 8:59 pm
Location: riding motorcycles with jake
ohh i love chili's, olive garden, outback, and carabbas too.
those are like all my favorite
oh and chick-fil-a is just the bomb.
randomness bum<3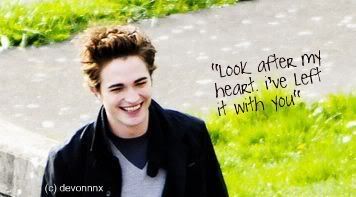 Playing the Stockmarket with Alice
Posts: 2459
Joined: Thu Aug 21, 2008 6:53 pm
Location: Fighting all of those rebel Cylons...
Okay, lets see...

Olive Garden
The Bonfire (HUGE cookies)
Any place with good chinese!
Ignoring Renee's E-Mails
Posts: 730
Joined: Thu Aug 21, 2008 1:09 am
Location: Skydiving, suckaaa.
Pasta Pomodoro<3
Elephant Bar
In N Out (animal fries!)
TGI Fridays
Tapioca Express
Pho Pasteur (Vietnamese restaurant)
Olive Garden<3


...that's all I could think of for now.
Buying a Better Raincoat
Posts: 60
Joined: Thu Aug 21, 2008 8:17 am
Location: As north as you can go in OHIO
It my neck of the woods, I like to go to Carraba's (best Chicken marsala in the world) Max and Erma's for their yummy heartburn chicken spicy soup stuff (brain fart-can't think of the name) and Claddaugh's-yummy Irish food. Bravo's is pretty good too. We just got a Melting Pot so I am on a mission to get my hubby there for a 3 hour dinner!