Moderators: bac, cullengirl, una, Nena
Tantalizing Men With Rosalie
Posts: 2300
Joined: Wed Aug 20, 2008 11:30 pm
Location: On the Mafia's Living Room Floor, Plotting the Takeover of Japan
Contact:
I was born and raised in Texas, but my ancestors are from all over Europe, I know for sure I'm part Irish, Scottish, English, French, German, and I'm not sure if that's everything, my family is kinda mixed up.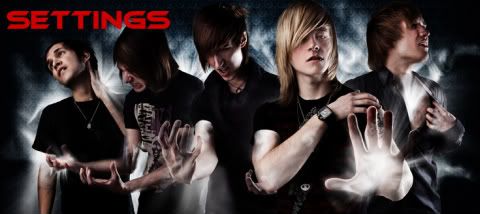 FanFiction
/Twilight Mafia
~Angry Little Sabina/
Team Laurent~ Co-Boss/
Volturi~ Jinx
---
37yearoldfan
I was born and raised in CA. My whole family both sides are 100% Italian.
---
Jump Starting Bella's Truck
Posts: 130
Joined: Fri Aug 22, 2008 1:29 pm
Location: New Jersey
Asian. 100% Filipino.
Born and raised in New Jersey. =D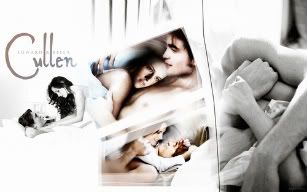 ---
i am middleeastern and turkish
I have tan skin, dark brown wavy hair, and hazel eyes.
i think i am VERY mixed. supposedly i have african in me from like way way way back but my grandparents look very very very white. my grandma has blue eyes <3
---
Buying a Better Raincoat
Posts: 55
Joined: Wed Aug 20, 2008 11:51 pm
Location: New York
I was born in Nicaragua but have lived in NY since i was two years old. As far as i know, everyone in my family is from Nicaragua, with the exception that my grandfather was actually born in Honduras, his family moved to Nicaragua when he was a baby so he technically considers himself from Nicaragua. So not much of a mix...just plain old Nicaraguan
---
Wandering Through Town
Posts: 41
Joined: Sun Sep 28, 2008 11:58 am
born in Canada,
my dad is Canadian,
my mom is Canadian,
my grandpa is Canadian,
my grandma is Austrian,
my greatgrandpa is Finnish,
my greatgrandma is Austrian.

hahahah so yeahhh
---
Settled in Forks
Posts: 24
Joined: Sat Oct 11, 2008 4:51 pm
Pel wrote:i'm just curious. i've noticed that a lot of people on lexicon come from different countrys, etc. so i'm wondering what enthicity you are.

i'm asian/chinese, anf hoping that im not the only one.
I'm also Asian/Chinese. Cantonese, to be specific :). I was born in NY though.
---
Learning to Love Green
Posts: 88
Joined: Fri Aug 22, 2008 7:57 am
Location: guitar jamming sessions with jasper
Contact:
clariissaa wrote:Asian. 100% Filipino.
Born and raised in New Jersey. =D
wow! hi! I'm 100% Filipino as well
though I still live in the Philippines.
there are a lot of Filipinos here
ROOM OF REQUIREMENT
join the Harry Potter fandom! come and be
SLYTHERINS!
avatar made by mz.culenn
edited by jasperlovesme
---
I'm.... the whitest person you'll ever meet... haha!

I was born in Phoenix, AZ and raised in WA state.

My heritage is Scottish and Welsh though.
It is not length of life, but depth of life---Ralph Waldo Emerson

Banner by emaleth @ Vesparium
---
Hiding Lauren's Hair Dye
Posts: 435
Joined: Sat Aug 23, 2008 2:30 pm
Location: in the middle of a cornfield... literally
i was born in Buffalo, NY. i'm Irish, Swedish, German, Polish and Canadian
---