Moderators: bac, cullengirl, una, Nena
Veggie-Vampire
Posts: 1996
Joined: Sat Apr 03, 2010 8:46 am
Location: Jacob's Arms <3
books and cinnamon
Officially Bitten!
Posts: 1531
Joined: Tue Dec 08, 2009 10:06 am
I also bought Twilight Woods and the wallflower refills for my house.

My favorite scents:

New car smell
coconut
coffee
fresh baked cookies

I have more but those are just that I can think of right now.
Banner by TammyAZ
Touched By Cold Hands
Posts: 1244
Joined: Thu Dec 03, 2009 6:46 pm
Location: Here there and everywhere
Contact:
I love the smell of apples and almost anything floral. I am a sucker for jasmine, lavender, and rose.
Proud HalfwayHouse Sister
Seasons Of Love-A Rosalie/ Emmett story
I love sweet smells like watermelon.
I also love going into the Yankee Candle shop for a little sniff around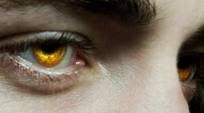 Team Edward - because real men sparkle

Trainee in "Emmetts Demolition Crew"
Taking Nature Lessons from Jacob
Posts: 18807
Joined: Fri Dec 12, 2008 3:04 pm
Location: Where I always have been. The other side.
Contact:
Roses
Strawberries
Chocolate(white,dark & light)
Muffins(most flavors)
Lollipops(same for muffins)
Scones
Snow Cones
Meatloaf
Ice Cream
Butterscotch
Caramel
New Car
New Baby
Pizza
Cinnamon
Blueberry
Apple
Apricot
Peaches
Most flowers
And plenty of other things

[ Post made via Mobile Device ]
A deeply floral sent made of a combination of delicate amounts of plumeria, sweet pea, sun flower, and freesia. It must be so light that only a hint of the fragrance can be detected now and them. I used to make it at the local perfume store. Since that has closed I have to be respectful of the bit I have left.
Cliff Diving with Embry
Posts: 3213
Joined: Thu Oct 08, 2009 5:09 am
Location: Holland, wishing for forks
Maybe I'm crazy...
But I love the smell that lingers in the mans showerroom of a sport complex... the sweat, the shower and the shampoo all mixed...

also I love the musk like scent... a lot of men's aftershave has it in it...it's heavy and sweet...

and chocolate...the smell of hot choco or freshly made bonbon's is so good...
These violent delights, have violent endings...Like fire and gunpowder, they consume what they kiss
Respect Team Robsten
,
Proud addict of the halfway house