Moderators: bac, cullengirl, una, Nena
Frozen in Time
Posts: 1737
Joined: Tue Nov 25, 2008 9:54 pm
Location: watching Friends :)
Contact:
The Penguins of Madagascar. I love that show
TM~Maria Dina Corozzo
Teams:Alice, Emmett, Esme, Renesmee, Volturi~Athenodora, JCA~Aubrey Santi~SC
I'm A Proud Twilight Guy
Posts: 767
Joined: Thu Jan 22, 2009 9:59 pm
Location: Drawing :D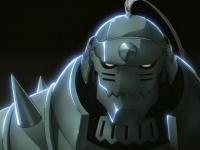 Twilight Mafia: Jack Ab. Rizzo, or just Ab
So Jealous of Emily
Posts: 4175
Joined: Wed Aug 20, 2008 8:05 pm
Location: Land of Snow and Mormons
Lord of the RIngs, The Return of the King on Netflix. I love Instant Play.
Settled in Forks
Posts: 21
Joined: Sat Jul 18, 2009 1:32 am
Location: Bonita Springs, Florida
about to be watching me some Big Brother
Teaching Eric Social Graces
Posts: 207
Joined: Thu Feb 19, 2009 6:36 pm
Location: Somewhere...probably in Montreal.
I'm watching House!
Dr. House is being a perv.
I'm not surprised.

"I then drink about five of these and I can deal with the world. Or the world can deal with a guy full of five cups of "coffee on demand"." - Gerard Way

Teaching Eric Social Graces
Posts: 206
Joined: Mon Aug 25, 2008 2:52 pm
Location: Florida
Contact:
George Lopez Show
"and the boy loved the tree"
Teaching Eric Social Graces
Posts: 203
Joined: Wed Aug 20, 2008 9:12 pm
Contact:
Pirates of the Caribbean
I love me some Orlando Bloom and Johnny Depp

Banner and avie made by me for my story.
Please Read it:
http://twilightarchives.com/viewstory.p ... 40&index=1
I'm A Proud Twilight Guy
Posts: 13706
Joined: Tue Apr 07, 2009 9:15 pm
Location: On a beach, half dipped in a beautiful blue sea, under the summer rain. Waiting for YOU to kiss me.
Contact:
Ö
BLF = Genny
Ö∩WA∩ΦMed StudentΦ
ÜHanny's grand frereÜ
ƒ Karl Valentino Brassi ~ Mafiaƒ
Θ
Sami
,
Rose
,
Fatima
,
Raven
and
Mimi
are my Twi-GirlsΘ
ΩTetrarch of LexicalliaΩ
Teaching Eric Social Graces
Posts: 262
Joined: Sat Aug 16, 2008 7:59 pm
Location: Somewhere in Texas
Contact:
My husband workout
I'm A Proud Twilight Guy
Posts: 13706
Joined: Tue Apr 07, 2009 9:15 pm
Location: On a beach, half dipped in a beautiful blue sea, under the summer rain. Waiting for YOU to kiss me.
Contact:
The Last House On The Left
Ö
BLF = Genny
Ö∩WA∩ΦMed StudentΦ
ÜHanny's grand frereÜ
ƒ Karl Valentino Brassi ~ Mafiaƒ
Θ
Sami
,
Rose
,
Fatima
,
Raven
and
Mimi
are my Twi-GirlsΘ
ΩTetrarch of LexicalliaΩ