Moderators: bac, cullengirl, una, Nena
Jump Starting Bella's Truck
Posts: 108
Joined: Fri Feb 06, 2009 6:05 pm
Location: The Mist
Stargate SG-1 while computering.
Acquiring a Taste for Mountain Lion
Posts: 2053
Joined: Thu Oct 30, 2008 2:24 am
Location: In 'The Corner' of Rob's Halfway House mumbling about cookies and unicorns.
Contact:
So unfortunately my roommate's sons are having a sleepover and the
computer is in the basement where they are at. So I'm watching Speed Racer.
I never wanted to see that movie. I really hope I don't see it again. Lol.
Rob's Halfway House Resident » Cullenist » HHBS Member » Monkey Junkie
╰☆╮ Nikki is the TomStu to my Rob ╰☆╮
Wishing for a Yellow 911 Turbo
Posts: 12793
Joined: Mon Dec 22, 2008 11:28 am
Location: *England* Co-owning dumb hat with Ayan. Watching over y'all and making typos into words. XD
Contact:
I'm half watching friends, because my sister has it on tv, so I'm doing that as well as lexing.
Team Rose | Jeninininini, The List | Tia - Twi-twin | Derek - Twi-Guy
Banging Out Dents with Tyler
Posts: 311
Joined: Sat Aug 23, 2008 10:37 am
Location: Nerdfighting!
Contact:
justdeal wrote:DOCTOR WHO!!! The best show ever!!!! It's 4 am and I'm watching doctor who and lexing. I'm seriously messing with my brain. Oh well.
I love Doctor Who! Good choice =]
My dad has some old school Sherlock Holmes movie on, so I'm sort of watching that. It's a good ol' black & white film.


Digging the Castle Motif
Posts: 9459
Joined: Fri Dec 05, 2008 3:17 am
Location: Somewhere or other.
Contact:
I'm watching House right now.
|Allie (Red) and Sami (Cocoa) and Sydney (Yank) are ❤|Conch=twin|
|SBS|Major V|Heidi Volturi|Veronica Ricci|Some other stuff I forgot|
|Banner Screenshots by Squid, Avie by Abby|
Frozen in Time
Posts: 1737
Joined: Tue Nov 25, 2008 9:54 pm
Location: watching Friends :)
Contact:
well. i dont have the remote, my brother does.
so Speeders is on. yup.
TM~Maria Dina Corozzo
Teams:Alice, Emmett, Esme, Renesmee, Volturi~Athenodora, JCA~Aubrey Santi~SC
Digging the Castle Motif
Posts: 9447
Joined: Tue Jan 13, 2009 5:03 pm
Location: Tieing Derek in thunderball, having poke wars with Logan, and woiloping with sam!
Contact:
Twilight commentary again.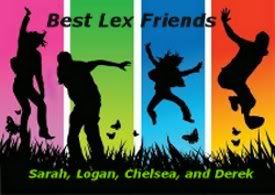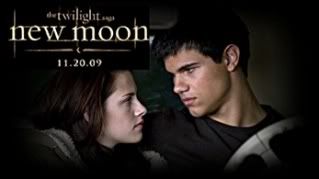 BLF-Logan, Twinny-Chels, Jell-o! My Twi-guys-Derek and Logs, Lemur 4 LIFE!
Ignoring Renee's E-Mails
Posts: 730
Joined: Thu Aug 21, 2008 1:09 am
Location: Skydiving, suckaaa.
I'm currently watching The Phone on MTV. But What I Like About You is going to air in a minute, so I'm going to change the channel. (=
Riding in the Rabbit
Posts: 3406
Joined: Mon Jan 19, 2009 7:57 pm
Location: Here, there, and everywhere in between.
I'm watching Van Helsing! (again...because I have never seen the very beginning of it so i rented it)...But I was watching Bottle Shock earlier.
Fan Fiction Addict•The Halfway House and Brute Squad Member•Banner/Signature OCD
Team Edward•JazzGirl's Official MiniMe•Cullenist•Keeper of the Names•Hatter Obsessed
Red-Eyed Vampire
Posts: 1890
Joined: Fri Feb 20, 2009 2:40 pm
Location: Norway.
I have half an eye on a soccer game my boyfriend is watching. Not really interested...So I'm on the Lex.
Rob's Halfway House ~ Team Edward ~ Cullenist ~