Moderators: bac, cullengirl, una, Nena
Official Dog Lover!
Posts: 5238
Joined: Sat Oct 04, 2008 10:53 am
Location: England- co-owning the dumb hat with Jenni
Anywhere..

Mostly in my room when it's nice and quiet.
Twinny, Layla| Graphics by Narnia| I'm on The List, Hurricane| Randie
Jump Starting Bella's Truck
Posts: 110
Joined: Wed Mar 18, 2009 12:03 am
Location: The "Twilight" Zone
I read in my room,sitting in my "nest" chair or on my Futon.And I prefer to read by myself,when it's quiet .I CANNOT concentrate when there's too much going on.I actually have different books that I read at certain times.There's the "at night when it's totally quiet" books,the "During the day-uplifting-light" books,the "anytime" books...ect.Yes,I categorize my books.I'm just a *little* obsessed
<><
~TEAM EDWARD~
Team Cullen-Giving the word Vampire a whole new meaning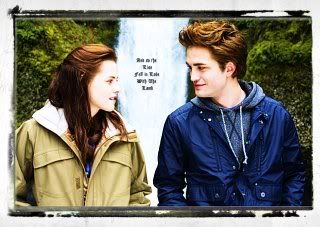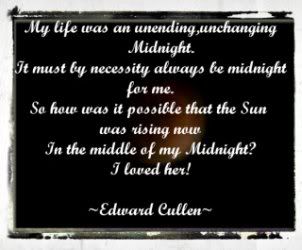 Banging Out Dents with Tyler
Posts: 331
Joined: Thu Aug 21, 2008 7:22 am
Location: Croatia
Contact:
I mostly read in my room, on my bed, but when it's sunny outside I always read on my terrace. There's nothing like being in the fresh air while you read!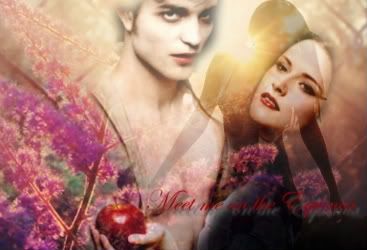 Completely Dazzled!
Posts: 1440
Joined: Sun Aug 24, 2008 5:43 am
Location: Australia, of course
Honesty..Anywhere I have a book..

I read an entire book in the kitchen yesterday..
Bed, lounge room, deck, by the pool, beach, mountain, bathroom, in the car, on the bus, at school, on the train, in front of the TV, anywhere..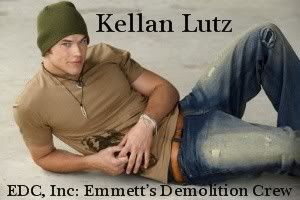 ::Elise:: Backhoe Operator for EDC, Inc~EDC's Cheer Squad Captain!
I'm on the List~The names Mooner
Hiding Lauren's Hair Dye
Posts: 423
Joined: Sun Apr 19, 2009 7:20 pm
i usually read in my room, alone. but i really like reading outside, like in a park. i do that when i can. i can also be found in the library A LOT!! after shcool usually, thats where i hang out to read
.
Betting on Alice.
Red-Eyed Vampire
Posts: 1868
Joined: Fri Aug 15, 2008 11:14 pm
Location: school. always school.
Contact:
A lot of the time it's too loud to read/study in my dorm/suite, so I'll go to the laundry room.
It's warm from all the dryers, there's a little noise from the washers/dryers, like how I leave my fan on all the time when I'm home, there's a sofa and a table with chairs, and it's never too full, except around 6 or 7 when people come in to use the microwave.
Settled in Forks
Posts: 6
Joined: Mon Jul 27, 2009 8:53 pm
I will read practically anywhere where I have a book, but my favorite places to read are in my room or on the couch and I also LOVE to go to the library and sit in these huge comfy chairs and read. But whenever I am reading there has to be music playing.
Teaching Eric Social Graces
Posts: 201
Joined: Wed Jun 24, 2009 3:32 am
Location: multi-tasking in my room
Contact:
Anywhere that I'm comfortable....the couch, my bed, the bathroom, my car....(I get a long lunch break)...lol. My preferred place to read is my room late at night (when I dont have to get up for work) maybe wearing my headphones listening to some music that either has no lyrics or I know it so well I dont need to pay attention to them. I havent been reading much lately cause I've been online all the time
.

"You put your arms around me and I'm home" Christina Perri - Arms
Finding a Nice Guy for Angela
Posts: 933
Joined: Sun Apr 19, 2009 5:02 pm
Location: Belgium
Contact:
I read everywhere i have a book, where i'm comfortable and it doesn't even have to be quiet for me to be able to read. I can read anywhere, because most of the time i'm totaly consumed by my book and i don't really care about where i am.

"Being deeply loved by someone gives you strength, while loving someone deeply gives you courage."
Teaching Nessie all she needs to know
Posts: 1924
Joined: Fri Jun 05, 2009 9:38 pm
Location: Missing my HH SISTERS but loving all the great memories from HH CON 2012!
Sitting on the sofa curled up in a blanket with the Pomeranian on my lap
Sitting in my oversized arm chair wrapped up in a blanket and the Pomeranian between me and the arm
Lying in bed with the covers pulled up and the Pomeranian on her pillow next to my head
Sitting in the massage chair getting a pedicure
Sitting in the waiting room at the doctor's office
Laying in a lounge chair out by the pool
Stretched out on the sofa on my bf's veranda
Lounging in my beach chair on the beach
Sitting in the lounge chair on the balcony of the beach condo
PRETTY MUCH ANYWHERE!!