Moderators: bac, cullengirl, una, Nena
Frozen in Time
Posts: 1737
Joined: Tue Nov 25, 2008 9:54 pm
Location: watching Friends :)
Contact:
I am currently reading the first book in Scott Westerfeld's The Midnighter trilogy. It's called The Secret Hour. It's really good, I just started it, and I'm hooked!
TM~Maria Dina Corozzo
Teams:Alice, Emmett, Esme, Renesmee, Volturi~Athenodora, JCA~Aubrey Santi~SC
---
Cliff Diving with Embry
Posts: 3251
Joined: Thu Aug 28, 2008 3:21 pm
Location: LOST on an island with Emmett! :P
Right now I'm reading the Psy/Changling series. It's an Adult romance series and I highly recommend it. I'm on the last book of the series that has been released so then I will begin Bad Moon Rising which is the most recent book in the Dark Hunter series.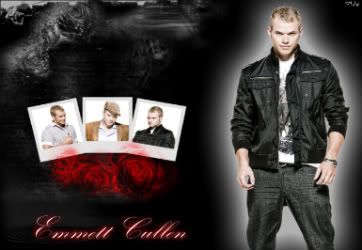 EDC Inc~New Trainee Supervisor~Team Emmett!
Team Kellan~Proud Klutzer!
MS Virgin & Randomness Irregular!
---
Banging Out Dents with Tyler
Posts: 313
Joined: Fri Aug 22, 2008 6:32 pm
Location: Reading Twilight (again) in Utah
I just started reading
Wicked Lovely
by Melissa Marr and it is really good!!
---
Settled in Forks
Posts: 15
Joined: Wed Aug 19, 2009 7:16 pm
im reading a book for school now.. the heart is a lonely hunter..
i freakin hate it..ugh..its really boring but
after im done this im going to read the awakining by kelly amstrong..its a sequal
---
Has Caught Sight of Edward
Posts: 1083
Joined: Thu Jan 22, 2009 10:37 pm
Location: Aotearoa/New Zealand!
I recently read the Pact, by Jodi Piccoult. Wow. I am definitely going to look for more of her books round the library!
This morning I finished A Great and Terrible Beauty by Libba Bray, which was good enough for me to get hold of the next book in the series.


Team Jacethper! (Jacob, Seth and Jasper) Now, to fit Leah in there...





Thanks Cocoa for the banner
---
Banging Out Dents with Tyler
Posts: 313
Joined: Fri Aug 22, 2008 6:32 pm
Location: Reading Twilight (again) in Utah
Loved Wicked Lovely, skipped over the second book of the series (my friend said it wasn't that great), I'm now starting Fragile Eternity and I'm liking it!
---
Helping Mike to Get a Clue
Posts: 546
Joined: Mon Sep 08, 2008 10:42 am
Location: Near London, wondering if the crazy lobsters have formed their plan of attack
una i loved misery - it was awesome - i agree with you about the book being better than the film, although i loved the film. as for a good historical romance i recommed A Great And Terrible Beauty by Libba Bray. it is a fantasy romance set in the Victorian era and i loved it!

so i finished Misery, and also just finished the first book in the Study Trilogy, by Maria V Snyder, Poison Study. i found it for £3 on Amazon, and so on a whim bought it. i am glad i did because it was increadible. i would definetely recommend it - particularly as it is going cheap at the moment.

i am now halfway through Magic Study, which is the second in the trilogy. so far i am enjoying it, and have not been disappointed.
http://www.fanfiction.net/s/4851042/1/English_Vampires
Please read my fanfic!
Team Edward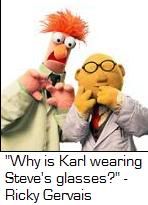 ---
Veggie-Vampire
Posts: 1906
Joined: Fri Jan 16, 2009 10:47 pm
Location: lost in a book somewhere...
I liked Wicked Lovely but book 2 and 3 of the series were not that great in my opinion.

I went thru and read all of Katie MacAlister's Dark Ones series. I really enjoyed them.

I also read the Children of the Sea trilogy by Virginia Kantra.

Now I am reading Confessions of a Werewolf Supermodel buy Ronda Thompson.
Thank you Naureen!!
---
Working in the Garage with Jacob
Posts: 4742
Joined: Thu Nov 27, 2008 4:22 pm
Location: The library...or work...course if I was at work I wouldn't be online, so I must be at a library
Contact:
nothing, because I haven't gotten the thingy for a library card yet.

well I did reread Wyvernhail by Amelia Atwater-Rhodes earlier
That one's for Ianto. Risen Mitten, Life Knife, and that old classic...Stun Gun.
---
Settled in Forks
Posts: 21
Joined: Sat Jul 18, 2009 1:32 am
Location: Bonita Springs, Florida
Currently im reading Breaking Dawn
---