Moderators: bac, cullengirl, una, Nena
Fishing with Charlie
Posts: 874
Joined: Wed Nov 26, 2008 9:51 pm
Location: 49 Days Till Breathe Carolina
Bring me the Horizon - Suicide Season

For the fifth time?? I believe. The song is very powerfull

My favorite band Pierce the Veil. I LOVE VIC FUENTES!! Thank you so much Chloe for the banner.
Wrestling With Emmett
Posts: 2562
Joined: Sat Jan 31, 2009 4:48 pm
Location: Bouncing back and forth between Forks and Mystic Falls
Love Drunk--Boys Like Girls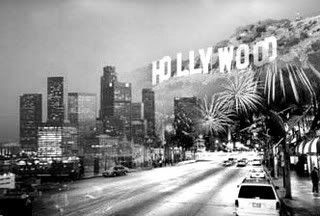 The ListV2~Apple::::Mafia~Eva DiMarco::::On bunches of teams!
"You're the closest to heaven that I'll ever be, and I don't wanna go home right now."
</3
Taking Nature Lessons from Jacob
Posts: 18807
Joined: Fri Dec 12, 2008 3:04 pm
Location: Where I always have been. The other side.
Contact:
without me-eminem.
this song always helps me forget my emotional issues.
Gamzee is best troll; Dr.Facilier is best Disney villain, Dimitri is best Cooper gang member. They all are associated with purple. That is awesome.
Wishing for a Yellow 911 Turbo
Posts: 12793
Joined: Mon Dec 22, 2008 11:28 am
Location: *England* Co-owning dumb hat with Ayan. Watching over y'all and making typos into words. XD
Contact:
Everything is average nowadays - Kaiser Chiefs

I remember when this kind of music was everywhere. The Kooks, The Killers, The Hoosiers.
Team Rose | Jeninininini, The List | Tia - Twi-twin | Derek - Twi-Guy
Protector of Jacob's Honor
Posts: 4087
Joined: Mon Sep 22, 2008 2:09 pm
Location: hoping 2012 is better than 2011 was
I Caught Myself - Paramore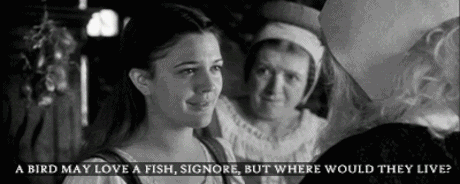 "She doesn't know what she wants" - Jacob Black "Yeah she does!" - Rob Pattinson
Working in the Garage with Jacob
Posts: 4742
Joined: Thu Nov 27, 2008 4:22 pm
Location: The library...or work...course if I was at work I wouldn't be online, so I must be at a library
Contact:
"Commercial for Levi" - Placebo
That one's for Ianto. Risen Mitten, Life Knife, and that old classic...Stun Gun.
I'm A Proud Twilight Guy
Posts: 3825
Joined: Sun Feb 08, 2009 2:05 pm
Location: Chugging the postahol. On MSN, most likely. Tieing Sarah in thunderball.
Trouble ~ nevershoutnever!
Al Puccini of the Mafia,
Santiago of Volturi,
Major Peter of JCA,
EDC Bulldozer Trainee,
APPC Host
Jenni - TwiGirl
Wishing for a Yellow 911 Turbo
Posts: 12793
Joined: Mon Dec 22, 2008 11:28 am
Location: *England* Co-owning dumb hat with Ayan. Watching over y'all and making typos into words. XD
Contact:
Into Your Arms - The Maine
Team Rose | Jeninininini, The List | Tia - Twi-twin | Derek - Twi-Guy
Official Dog Lover!
Posts: 5238
Joined: Sat Oct 04, 2008 10:53 am
Location: England- co-owning the dumb hat with Jenni
Never leave you- Tinchy Stryder
Twinny, Layla| Graphics by Narnia| I'm on The List, Hurricane| Randie
Wishing for a Yellow 911 Turbo
Posts: 12793
Joined: Mon Dec 22, 2008 11:28 am
Location: *England* Co-owning dumb hat with Ayan. Watching over y'all and making typos into words. XD
Contact:
Control - Bob
Team Rose | Jeninininini, The List | Tia - Twi-twin | Derek - Twi-Guy