Moderators: bac, cullengirl, una, Nena
Wrestling With Emmett
Posts: 2562
Joined: Sat Jan 31, 2009 4:48 pm
Location: Bouncing back and forth between Forks and Mystic Falls
Things I'll Never Say by Avril Lavigne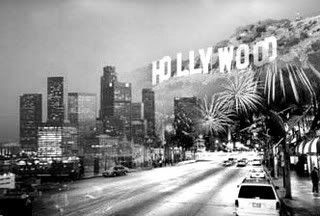 The ListV2~Apple::::Mafia~Eva DiMarco::::On bunches of teams!
"You're the closest to heaven that I'll ever be, and I don't wanna go home right now."
</3
---
"Ordinary Day," by Great Big Sea
"May the hinges of friendship never rust, nor the wings of love lose a feather"--Scottish blessing
---
Veggie-Vampire
Posts: 1996
Joined: Sat Apr 03, 2010 8:46 am
Location: Jacob's Arms <3
Waving flag- Knaan and Nancy Ajram (Arabic version)
---
Frozen in Time
Posts: 1737
Joined: Tue Nov 25, 2008 9:54 pm
Location: watching Friends :)
Contact:
Yellow Butterflies by Meg & Dia
TM~Maria Dina Corozzo
Teams:Alice, Emmett, Esme, Renesmee, Volturi~Athenodora, JCA~Aubrey Santi~SC
---
Lusting for Blood
Posts: 1324
Joined: Thu Oct 09, 2008 3:22 pm
---
"Galway Girl," by Mundy with Sharon Shannon.
"May the hinges of friendship never rust, nor the wings of love lose a feather"--Scottish blessing
---
Veggie-Vampire
Posts: 1996
Joined: Sat Apr 03, 2010 8:46 am
Location: Jacob's Arms <3
---
Frozen in Time
Posts: 1737
Joined: Tue Nov 25, 2008 9:54 pm
Location: watching Friends :)
Contact:
Nineteen Stars by Meg & Dia
TM~Maria Dina Corozzo
Teams:Alice, Emmett, Esme, Renesmee, Volturi~Athenodora, JCA~Aubrey Santi~SC
---
Has Caught Sight of Edward
Posts: 1000
Joined: Wed Jun 30, 2010 8:32 am
Location: The Netherlands
Love the way you lie - Eminem ft. Rihanna
---
Veggie-Vampire
Posts: 1996
Joined: Sat Apr 03, 2010 8:46 am
Location: Jacob's Arms <3
---