Moderators: bac, cullengirl, una, Nena
Officially Bitten!
Posts: 1531
Joined: Fri Mar 12, 2010 9:52 am
Location: Wandering in the town, holding my arm tightly around the hold in my chest…
You get chocolate

*Insert umbrella*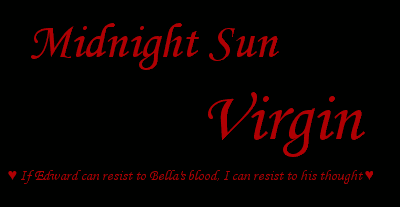 "When Kate met Garrett, she found something she'd never found [...]. She is currently attempting monogamy for the first time in her long life." S. M. The guide p. 157
Red-Eyed Vampire
Posts: 1894
Joined: Thu Jun 18, 2009 12:44 am
Location: lost in Twilight zone
You get rain

*insert doodle*
"Because each and every one of us needs our own personal brand of heroine."

~Team Edward Forever~
Teaching Eric Social Graces
Posts: 211
Joined: Mon Jul 05, 2010 3:34 pm
SPAGHETTI<3

*insert microphone*
Jay;Team Emmett<3
Officially Bitten!
Posts: 1531
Joined: Fri Mar 12, 2010 9:52 am
Location: Wandering in the town, holding my arm tightly around the hold in my chest…
You get a good music show!
Insert tickets...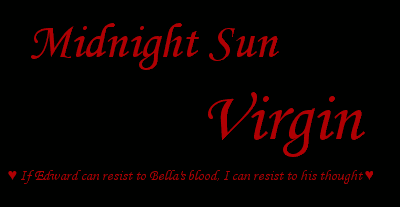 "When Kate met Garrett, she found something she'd never found [...]. She is currently attempting monogamy for the first time in her long life." S. M. The guide p. 157
Taking Nature Lessons from Jacob
Posts: 18807
Joined: Fri Dec 12, 2008 3:04 pm
Location: Where I always have been. The other side.
Contact:
You get a band of your choosing
-inserts her love for James from Pokemon-

[ Post made via Mobile Device ]
Veggie-Vampire
Posts: 1996
Joined: Sat Apr 03, 2010 8:46 am
Location: Jacob's Arms <3
you get Kuro
-insert guiter*
Lusting for Blood
Posts: 1349
Joined: Thu Mar 11, 2010 7:32 pm
Location: - - » Somewhere dazed in a Damon-like haze.
Contact:
you get a RP concert! (super jealous lol)

*insert a flute*
Chrissy
|
Team.
Edward(
T
)/Damon(
TVD
)/Eric(
TB
)/Adrian(
VA
)Peeta(
THG
) |
Music.Addict

- - * will you still love me tomorrow? - Amy Winehouse
Teaching Eric Social Graces
Posts: 211
Joined: Mon Jul 05, 2010 3:34 pm
you get a relaxing song

*insert cake*:DD
Jay;Team Emmett<3
I'm A Proud Twilight Guy
Posts: 13706
Joined: Tue Apr 07, 2009 9:15 pm
Location: On a beach, half dipped in a beautiful blue sea, under the summer rain. Waiting for YOU to kiss me.
Contact:
you get frosting

*inserts sweet thingy*
Ö
BLF = Genny
Ö∩WA∩ΦMed StudentΦ
ÜHanny's grand frereÜ
ƒ Karl Valentino Brassi ~ Mafiaƒ
Θ
Sami
,
Rose
,
Fatima
,
Raven
and
Mimi
are my Twi-GirlsΘ
ΩTetrarch of LexicalliaΩ
Teaching Eric Social Graces
Posts: 211
Joined: Mon Jul 05, 2010 3:34 pm
you get.....flowers?

*insert flowers*
Jay;Team Emmett<3