Hey everyone!
What's going on around here these days? I haven't logged on in ages it feels like. I don't even remember what my avatar and banner look like. It'll be a surprise when I hit that submit button.
(
edit:
Oh right! Still love them! LOL)
There's not much interesting going on with me. My dad is very seriously ill. I recently graduated and now I'm unemployed and broke. So my life kinda sucks right now. I have bad days, but most of the time I try to keep the spirit and motivation up! Anyways, I didn't come here to feel sorry for myself. And I do have some fun things lined up as well. Like a performance with my ballet group in two months. And I've picked up my childhood hobby of drawing again. So that's cool.
But enough about me. How are you all doing? I think I spot a new (to me at least) member. Hi!
Are you guys excited for the Twilight Storytellers? I haven't heard much about it to be honest. I'm not really sure what it's supposed to become. But I am really curious to see the adaptations of the little stories that didn't get as much attention before.
And since this is Rob's HH, I think I'll leave this here for you: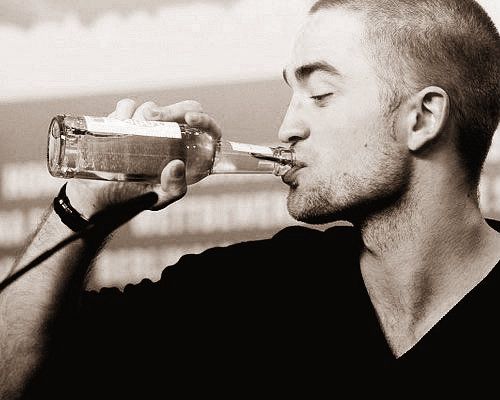 I'm suddenly thirsty...