Moderators: bac, cullengirl, una
Acquiring a Taste for Mountain Lion
Posts: 2046
Joined: Sat Aug 16, 2008 9:21 pm
Location: In a house with Emmett... Oops. House gone. :)
Contact:
ha ha! i know!
HR Manager of EDC::Proud Klutzer::Midnight Sun Virgin
---
Wandering Through Town
Posts: 36
Joined: Wed Aug 20, 2008 10:32 pm
I liked his music video, it was cutee. A bit awkward, though.
Except I didn't know he played guitar?
Banner made by...not me. Thank you liveandlove19, whoever you are.
---
Hanging Up on Jessica
Posts: 650
Joined: Mon Sep 08, 2008 10:55 am
Location: in my field of paper flowers
I have only watched the past 4 seasons. My favorite all-time contestant is Chris Daughtry... I voted for him every week! My favorite winners are Carrie Underwood, David Cook, and Kelly Clarkson. I am not toooo sure if I'm going to watch it this season. It just seems to be getting out of hand in my opinion- too much about the contestants with no real talent.... Sanjaya, anyone? Also, the guy with the dreadlocks last year?? Ugh.
---
Cliff Diving with Embry
Posts: 3251
Joined: Thu Aug 28, 2008 3:21 pm
Location: LOST on an island with Emmett! :P
I think Carrie Underwood has become the one person who has gotten the most of of being on the show.

Yes, Kelly Clarkson was the first and she did really well but has kind of disappeared. Jennifer Hudson was the one who didn't win on her season but has totally broken through (I hope her recent family tradgey, doesn't hamper her career).

I also think that with the recent event surrounding Paula Adbul doesn't put a dark light on this show because it has lead the way for us to see some awesome talent that I don't feel we would otherwise see.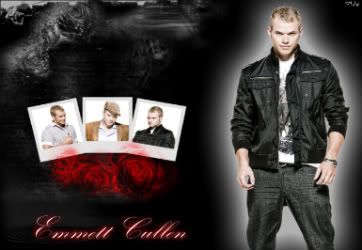 EDC Inc~New Trainee Supervisor~Team Emmett!
Team Kellan~Proud Klutzer!
MS Virgin & Randomness Irregular!
---
Teaching Eric Social Graces
Posts: 270
Joined: Sat Dec 06, 2008 8:31 pm
I started watching in season 5. My favorites have been Chris Daughtry, Katherine McPhee, Jordin Sparks, Blake Lewis, and both Davids (but mostly David A). Going waaay back, I think Chris should have won. I, along with just about everyone else, was SO surprised when he got out. I love both Jordin and Blake, but I'm glad Jordin won. Like the judges said, Jordin had a better voice, but Blake was more of an entertainer. They're sooo cute together, though! Take a look at this interview:
http://www.youtube.com/watch?v=gB3TcLK7Y4o
Archie.... I just gotta say it, he is too cute! And is amazingly talented. David Cook's a great rocker, but I'm more of a fan of David Archuleta.
And Sanjaya.... don't remind me. I hated him ever since his audition with his sister. I thought she was better than him and deserved to make it... at least more than she did. He had NO talent, whatsoever, and he didn't deserve to stay in the competition for so long. I didn't find him "cute" at all... unlike my mother.
I was ashamed to admit I was related to her...
And Jason Castro... he had more talent than Sanjaya, but not enough to keep him in the competition for so long. I think he should have left MUCH earlier.
<3, Gabi
Team Edward: the one and only knight in shining volvo. <3
Bulldozer Operator at EDC, Inc.: Let's break down some houses!
AAPC ~ Head shopper
I'm on The List
---
Acquiring a Taste for Mountain Lion
Posts: 2046
Joined: Sat Aug 16, 2008 9:21 pm
Location: In a house with Emmett... Oops. House gone. :)
Contact:
I was thinking about someone today. Remember Scott Savol, from season 4? Ugh. I do not like that guy. He was SO not top 4 material.
HR Manager of EDC::Proud Klutzer::Midnight Sun Virgin
---
Jump Starting Bella's Truck
Posts: 190
Joined: Sat Nov 01, 2008 2:52 pm
Location: tempting Jasper off the veggie diet
So I watched American Idol for the first time since I was a teenager...I can just tell right now this is going to be a big guilty pleasure for me now. I loved Stevie Wright! I hope she goes far. And Scott Macintyre! What a story and an inspiration! Love him!
"Your hold is permanent and unbreakable. Never doubt that." EC
My avatar is from emaleth@vesperarium!
---
Lusting for Blood
Posts: 1370
Joined: Wed Dec 03, 2008 1:09 pm
Location: Trying to replace Annabelle
I watched the premier last night and loved it! Stevie Wright and Scott Macintyre were awesome! There were some others I really liked but can't remember the names! I was really ticked that the bikini girl gets to go to hollywood! I don't think she was good at all!
"Forged in war, born of death, saved by love." -Jackson Rathbone on Jasper Hale
Twilight Mafia- Roxy Bengaza
---
Teaching Eric Social Graces
Posts: 209
Joined: Wed Nov 05, 2008 2:51 pm
HATED the girl in the bikini...loved the girl who sang Baracuda, was her name Emily? I thought she was amazing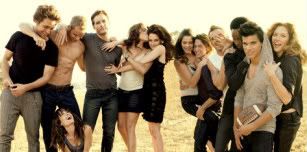 "Amazing", he said, his exquisite voice full of wonder, slightly amused.
"Carlisle was right."
---
Taking Nature Lessons from Jacob
Posts: 18807
Joined: Fri Dec 12, 2008 3:04 pm
Location: Where I always have been. The other side.
Contact:
....She had a good voice yes, but dear god... she just pissed me off by wearing a bikini. and I wanted to kick the s*** out of Ryan for saying that one loser with a bandanna was the next axl... uhm no.... he was a loser.. who needs to die and burn in hell. if he was the next axl.. he wouldn't have cried & begged the judges, he would have gotten pissed off walked over to the judges table, flipped it over and beat the crap out of Simon for making fun of him, and well, he would have definitively had made me drool as well.
Gamzee is best troll; Dr.Facilier is best Disney villain, Dimitri is best Cooper gang member. They all are associated with purple. That is awesome.
---