Moderators: bac, cullengirl, una
Buying a Better Raincoat
Posts: 57
Joined: Fri Sep 05, 2008 12:12 pm
Location: Michigan--Wishing I was on somewhere near Edward :)
I read Entertainment Weekly, People, also I read Bark(i love dogs). SOmetimes I will pick up Glamour or something.
Christy
I mainly read Practical Horseman, Equus, Horse Illustrated, Vanity Fair, etc. lol I love them!



-Dark
My twinnie and my fav twi guy=meteor
Randomness Reggie! BACK in...dark?
Emmett's Demolition Crew:Trainee
Team Edmartt!
<<for the clueless, edward+emmett
Jump Starting Bella's Truck
Posts: 132
Joined: Sat Nov 15, 2008 8:16 pm
Location: PATD Forums,my one true love
Contact:
I usually read Alternative Press,Rocksound,Rolling Stone and Kerrang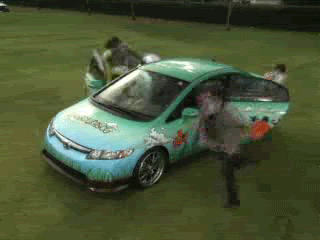 made by Dani-Danisaur-PATDforums
Ignoring Renee's E-Mails
Posts: 713
Joined: Sun Oct 05, 2008 9:37 pm
Location: <3!
Contact:
My dad and I frequently have fights. Let's just say that we don't often see the same side of things.
But I guess he's trying to make it up to me by buying a subscription to the
American Cheerleader
magazine.
Just to show how much he doesn't know me LOL. It's definitely not my type of magazine... seeing as how I'm not a cheerleader.
Love,
*Wanderer*
Last edited by
*Wanderer*
on Mon Nov 17, 2008 12:13 am, edited 1 time in total.
Settled in Forks
Posts: 9
Joined: Sat Nov 15, 2008 12:40 pm
Location: Over the rainbow.
Contact:
Subscriptions;
Vanity Fair, Rolling Stone, Nylon, Vogue, and Teen Vogue. But I'm seriously considering cancelling Teen Vogue; they've turned into Seventeen, and it sucks.

I'll randomly buy
Vogue UK, W, Instyle. I literally buy almost every fashion magazine for the September issue.
As always at this hour, time means nothing.
Jump Starting Bella's Truck
Posts: 177
Joined: Tue Nov 11, 2008 10:13 am
Location: England
I buy
Instyle
mostly and thats it.
Vouge
sometimes, if I feel like treating myself. They just cost too much money, and I read them too fast, but they help in my line of work.
I will buy a
Big Issue
off one of the two cute, tiny,
really young
homless people that are always in my town.
I
despise
celebrity gossip magazines, like
Heat, Now, Closer
etc. They are everything that is wrong in this world! Them and tabloid newspapers,
YUCK
"Magic Keeps Us Alive"
Acquiring a Taste for Mountain Lion
Posts: 2046
Joined: Sat Aug 16, 2008 9:21 pm
Location: In a house with Emmett... Oops. House gone. :)
Contact:
I LOVE Seventeen magazine!! Its my favorite.
I also like Entertainment weekly and country weekly (because I love country music.
).
HR Manager of EDC::Proud Klutzer::Midnight Sun Virgin
i used to read instyle, cosmopolitan, nylon, and fader. Sometime around the middle of this year I decided to rid magazines from my life and just read books when i had time to read, so as to not be so influenced by what I was reading (i.e. fashion, "looks," silly stupid guy advice[while i was having issues with my boyfriend], etc) & focus more on my own opinions/knowledge/advice.
Wandering Through Town
Posts: 34
Joined: Tue Nov 25, 2008 12:57 am
I like Vogue, Cosmopolitan, InStyle and Marie Claire
Teaching Eric Social Graces
Posts: 210
Joined: Wed Aug 20, 2008 10:13 pm
Location: In the relam of my semi-insane normal mind
Contact:
I am subscribed to:
Nylon, Teen Vogue, Glamour, and Allure

I'll buy if it looks good:
Marie Claire, Vogue, and Lucky

Now I'm considering cancelling Glamour and Allure, because it's too adult for me. I love the fasion and make-up spreads they do, but I do I really need the ways to improve my sex life part of it. Not really.