Moderators: bac, cullengirl, una
actress: natalie portman (especially in "V for Vendetta")
actor: tom hanks. who doesn't love tom hanks?!?!
the welts of your scorn, my love, give me more
send whips of opinion down my back, give me more
well, its you i've waited my life to see
its you i've searched so hard for
Jump Starting Bella's Truck
Posts: 146
Joined: Tue Sep 09, 2008 5:13 pm
Location: Keep waiting for New Moovie
Apple wrote: actor: tom hanks. who doesn't love tom hanks?!?!
Haha
For sure!!!
Forest Gump is one of my favorite movies!!!!
He's soooo lovely in the movie!!!
Has More Hidden Talents Than Aro
Posts: 175
Joined: Wed Aug 20, 2008 9:25 pm
Location: Playing foosball with Aro
Helena Bonham Carter
Johnny Depp
Helena Bonham Carter and Johnny Depp in the same movie
Christina Ricci
Gerard Butler
Christian Bale
Set by *cullens & converse
|
AB Type
Hiding Lauren's Hair Dye
Posts: 410
Joined: Thu Aug 21, 2008 1:19 am
Location: zee world!
I lovelovelove:
the guys:
Leonardo DiCaprio
Johnny Depp
Will Smith
Christian Bale
Patrick Dempsey

the ladies:
Rachel McAdams
Sandra Oh
Dakota Fanning
Jump Starting Bella's Truck
Posts: 172
Joined: Sat Aug 23, 2008 11:36 pm
Location: Listening to Michael Jackson
Actors: Hugh Laurie (yeah House!), Johnny Depp, Rob Pattinson (my Edward!), Taylor Lautner (my Jacob!!), Steve Carell (the Office!), Sean Penn (I Am Sam!!!!), James McAvoy (Penelope and that cute accent!!)
Actresses: Kristen Stewart (Speak!!)
that's all I can think of at the moment!
Buying a Better Raincoat
Posts: 69
Joined: Wed Aug 20, 2008 11:15 pm
Contact:
Actresses: Sandra Bullock, Reese Witherspoon, Kirsten Dunst, Kate Hudson, Anne Hathaway, Kira Knightly, and Natalie Portman.

Actors: Heath Ledger (RIP), Orlando Bloom, Johnny Depp, Owen Wilson, James Franco, Hugh Grant, and Jake Gyllenhall.
|| "And I'm a Virgo!" || "This hostage stuff is fun." || ~Forever Switzerland~ ||
Banging Out Dents with Tyler
Posts: 368
Joined: Thu Aug 21, 2008 2:14 pm
Location: Avoiding the bad vamps in Texas
Contact:
Actors: Robert Pattinson (Edward Cullen), Taylor Lautner (Jacob Black), Daniel Radcliffe (Harry Potter), Rupert Grint (Ron Weasley), Tom Felton (Draco Malfoy)

Actresses: Kristen Stewart (Bella Swan), Ashley Greene (Alice Cullen), Emma Watson (Hermione Granger), Bonnie Wright (Ginny Weasley), Clémence Poésy (Fleur Delacour)

Sorry. I haven't seen any other good movies besides Harry Potter and I just love the Twilight actors....
I love Nicholas Cage, John Travolta, Denzel Washington, and JOHNNY DEPP.

Those are my favs! lol
My twinnie and my fav twi guy=meteor
Randomness Reggie! BACK in...dark?
Emmett's Demolition Crew:Trainee
Team Edmartt!
<<for the clueless, edward+emmett
Hanging Up on Jessica
Posts: 674
Joined: Wed Aug 13, 2008 10:17 pm
Actors
Milo Ventimiglia
Heath Ledger
Christian Bale
Johnny Depp
Leonardo DiCaprio (every movie he is in, he's amazing)
Will Smith
Actresses
Kiera Knightly
Natalie Portman (especially V for Vendetta)
Nicole Kidman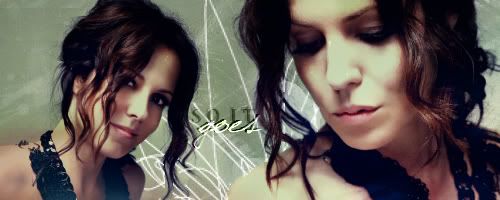 Ignoring Renee's E-Mails
Posts: 710
Joined: Wed Oct 01, 2008 10:30 pm
Location: Following the ever so saucy Eric Northman around...a lot...
Contact:
Actors:
Johnny Depp (I mean come on. Who doesn't love Johnny Depp?)
Leonardo DeCaprio (enough said)
Christian Bale (go Batman!!)
Heath Ledger (go Joker too!)
Will Smith (love all the movies he is in)
Robert Pattinson (edward...*sigh*)

Actresses:
Keira Knightly (she has played two characters with my name now lol)
Helena Bonham Carter (she was amazing in Sweeney Todd)
Natalie Portman (love her)
Kristen Stewart (love ya Bella!)
Oh the deliciousness!
E<3B