Moderators: bac, cullengirl, una
Has Caught Sight of Edward
Posts: 1083
Joined: Thu Jan 22, 2009 10:37 pm
Location: Aotearoa/New Zealand!
The only movies I can remember crying in were Bridge to Terabithia and Return of the King, at the end


Team Jacethper! (Jacob, Seth and Jasper) Now, to fit Leah in there...





Thanks Cocoa for the banner
Jump Starting Bella's Truck
Posts: 128
Joined: Thu Dec 11, 2008 1:39 pm
Location: Snuggled up next to a sparkling lion
Well I cry at pretty much anothing so the list would be forever long but a few that come to mind right now are, *The Cure, And The Band Played On, P.S. I Love You and The Notebook. They all make me cry tons.

*If you haven't seen this movie I highly recommend it. It stars Brad Renfro (R.I.P.) and Joseph Mazullo. It's an amazing story about friendship.
Gone Fishing with Harry
Posts: 4875
Joined: Thu Aug 14, 2008 8:00 pm
Location: Australia, looking for my Joker! <3
New Moon is going to make me cry buckets. Even if it is a pathetic movie (I sincerely hope it won't be!!) I will still bawl through most of the movie when he leaves... I will probably scream EDWARD! NO!!! or something like that as if it could change the outcome...
List, Gnat ♥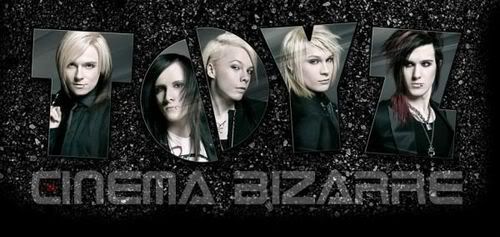 I saw Benjamin Button a few days ago and I was on the verge of tears in the end (I won't mention the scene for the sake of those of you who haven't seen it yet)...it's not a sad movie as a whole but it surely make you think about love and loss, and the conclusions can be quite sad.

I cried also watching Milk but for personal reasons. Has anyone ever notice how sad biopics usually are?
Teaching Eric Social Graces
Posts: 287
Joined: Wed Jan 07, 2009 8:00 am
Location: Australia
I've cried in a few movies...
Notebook, Gran Torino, Crash, Green Mile, Last of the Mohicans...Oh god...too many to list, so I'll just stop now.
Learning to Love Green
Posts: 86
Joined: Wed Nov 26, 2008 9:55 am
Location: I'm not exactly sure...does anyone have a map?
Oohhh...I don't really seem to watch a lot of sad movies. But I was crying at the end of the movies version of the POTO musical, and during the Charles Dance miniseries, which I'm sure no one here has heard of.
Settled in Forks
Posts: 4
Joined: Mon Feb 23, 2009 11:36 pm
The Pursuit of Happyness.

Even though it's supposed to end happy and everything... I cried for like, an hour when it was over. My friends thought I was crazy, but his whole struggle was so heartwrenching. The length of the line for the shelter really got to me.. and how not everyone could be accommodated. *sigh*
Riding in the Rabbit
Posts: 3406
Joined: Mon Jan 19, 2009 7:57 pm
Location: Here, there, and everywhere in between.
Titanic
and
Finding Neverland
and a few years ago...NO ONE LAUGH please!!! I was young and stupid and I love Adam Sandler movies...
Click
like you know what happens towards the end outside the hospital in the parking lot (I don't want to spoil it)...my mother will never let me live that down...*sigh*
Fan Fiction Addict•The Halfway House and Brute Squad Member•Banner/Signature OCD
Team Edward•JazzGirl's Official MiniMe•Cullenist•Keeper of the Names•Hatter Obsessed
Protector of Jacob's Honor
Posts: 4087
Joined: Mon Sep 22, 2008 2:09 pm
Location: hoping 2012 is better than 2011 was
one of the saddest movies (but it's really good) is Simon Birch. that is one of my best friends and I's favorite movies. it has funny parts as well but it's just so sad!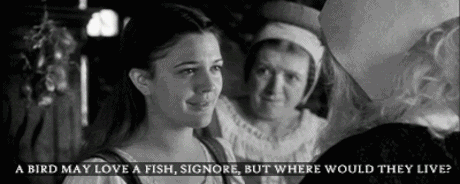 "She doesn't know what she wants" - Jacob Black "Yeah she does!" - Rob Pattinson
Acquiring a Taste for Mountain Lion
Posts: 2067
Joined: Sun Jan 25, 2009 7:58 pm
Location: In the gutter with my guttermate Yoda.
Contact:
midnigh_sun: I cried at that part of Click too. It really is sad.

Okay so movies that have made or make me cry:
Titanic
A Walk to Remember
The Notebook
Life is Beautiful (good movie but definite sad parts)


Well, I think that's all I can think of at the moment. I am sure there are others but I am just not recalling them at the moment. I am actually trying to think of a movie that has made me bawl as much as the book New Moon and I am coming up short. Oh well.
http://chelseadawn.webs.com/
Banner by Kimmy. Avatar made by Narnia

Banner by threethings