Moderators: bac, cullengirl, una
Teaching Eric Social Graces
Posts: 262
Joined: Sat Aug 16, 2008 7:59 pm
Location: Somewhere in Texas
Contact:
Look at those abs on all of them. I have just one word......
SEXY
.
Fishing with Charlie
Posts: 881
Joined: Wed Aug 20, 2008 9:32 pm
Location: waiting for Edward Cullen <3
What the hell!!!
What took me soo long to find this thread?!

So last week I watched The Covenant.
I got scared at some parts, so I fast forward it.
haha
Omg, Steven Strait is so hot.
Thank you Camille for making me this banner and being such an amazing friend and person. Love you. <3
Teaching Eric Social Graces
Posts: 292
Joined: Mon Oct 06, 2008 8:26 pm
Location: Running with the wolves
Contact:
Steven Strait is like the sexiest guy alive!
lol
I love him.
He's even on my banner.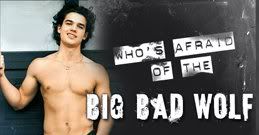 Inquisitive and thoughtful,
she was the challenge he'd been waiting for;
a reminder that creativity runs deep like secrets.
Settled in Forks
Posts: 23
Joined: Thu Nov 06, 2008 4:20 pm
Location: hunting grizzlies with emmett
Steven Striat is hands down the hottest guy ever...i so wanted him to play Edward but whatever
Decorating with Esme
Posts: 2204
Joined: Tue Aug 26, 2008 10:05 pm
Location: In texas, Hiding out from GNE!
Contact:
SoulLife wrote:Steven Striat is hands down the hottest guy ever...i so wanted him to play Edward but whatever
edward? wow-- i thought he was Jake for sure!
Keeper of The Randomness
"Just because you can, doesn't mean you should"-Acheron Parthenopaeus
Ignoring Renee's E-Mails
Posts: 719
Joined: Thu Aug 28, 2008 1:39 pm
Location: Bribing Emmett and Garrett to Be My Boyfriend
Contact:
The Covenant DVD should have a label that says "Warning: Any choking from drooling of these total hotties are not the responsibility of the directors, its owners, or its affiliates."

What an appropriate title that would be.
Vampirechick101/Alellie: PICAOS/ Zookeepers to Mr. Panda
Learning to Love Green
Posts: 86
Joined: Sun Nov 16, 2008 3:04 pm
Location: taco bell, mexico
the covenant was horrible lol. but there were great one liners.
Rosalie's been through a lot: losing her heartbeat, losing her faith in mankind, losing herself... but then she met Emmett and fell for him—the boy who gave her back her life.
fanfic: Blame The Beauty
Settled in Forks
Posts: 21
Joined: Sun Nov 30, 2008 3:03 pm
Location: Hanging out at La Push
Contact:
Gah, Steven Strait is incredibly Sexy!
I definitely imagined him as Jacob, but Taylor is fine too
The Cullens make me

WANT

to be a Vampire.
-bite-