Moderators: bac, cullengirl, una
I actually love Frank Sinatra or Michael Buble.
Anyone can fall in love with that music playing.
Ignoring Renee's E-Mails
Posts: 756
Joined: Tue Sep 30, 2008 6:56 am
Location: Belgium
moon sidhe wrote:Everything about Jeff Buckley is so completely swoon worthy. I'm guessing most people in here are too young to be familiar with him. He drowned when I was 16, a few years before I had heard of him myself.

But he was such an amazing soul. He did

the

quintessential version of Leonard Cohen's Hallelujah. Everything else is a pale imitation, even Leonard's. hehe. And then, his song "Lover You Should've Come Over" never fails to make my stomach flutter.

Lonely is the room, the bed is made, the open window lets the rain in
Burning in the corner is the only one who dreams he had you with him
My body turns, and yearns for a sleep that will never come

It's never over, my kingdom for a kiss upon her shoulder
It's never over, all my riches for her smiles when I slept so soft against her
It's never over, all my blood for the sweetness of her laughter
It's never over, shes the tear that hangs inside my soul forever

Well maybe Im just too young
To keep good love from going wrong

Oh... lover, you should've come over
cause it's not too late

*swoon*
I swooned.
I LOVE Jeff Buckley. I was 12 when he passed away, so not really familiar with his music back then. But I love him right now. Maybe a bit to much, the mystic and darkness of his life might add up to the whole image I have from him. But mainly he made amazing music and it makes me sad everytime I realise there will never ever be a new Jeff Buckley song.
His version of 'Hallelujah' is the most amazing one floating around. And there are a lot of them floating!
I also love love love Rufus Wainwright. He made the 2nd best version of Hallellujah, but can't top Jeff's in anyway. I also love the song he wrote in memory of Jeff Buckley.
Then there is his sister, Martha Wainwright, who is absolutly amazing. And Jeff's fiancée at the time, Joan Wasser. Who goes under the artist name of 'Joan As Police Woman' and is pure amazement.
Bell X1 with 'Eve, the apple of my eye', makes me swoon aswell.

Thanks MRK for the banner!
Is a proud part of the Gen Y Lexily to escape reality!
Helping Mike to Get a Clue
Posts: 532
Joined: Thu Aug 21, 2008 2:13 am
Location: With Edward.
In nearly every song I hear I can find a part that makes me swoon or causes a shiver to run up my spine.
I LOVE EDWARD CULLEN.

Proud Cullenist, Member of Alice House and Supporter of Team Edward, Baby!
-VMT Queen of Diamonds-

I LOVE ME SOME JASPER.
Jump Starting Bella's Truck
Posts: 172
Joined: Sat Aug 23, 2008 11:36 pm
Location: Listening to Michael Jackson
Drew Seeley.
all his songs.
i love him.
just listen to his voice.
I really like the song
Unusual You
on Britney Spear's new Circus album. The first time I heard it I immediatley thought of Edward & Bella. I think it is a great love song . I know I will probably get hate mail for this, but I think it should be on the next sound track.
XOXO
Wandering Through Town
Posts: 35
Joined: Mon Dec 29, 2008 12:41 am
Location: East Anglia, UK.
SHOOTING STAR BY AIR TRAFFIC.


Hence my screen name =]


Fireflies by Ron Pope.

Anything by Boys Like Girls. =]

Any piano music...I just love it!
"I can do this, I lied to myself feebly. No one was going to bite me." - Bella, first day of school. =]

Don't you know who you are, you're my shooting star.
E <3 B.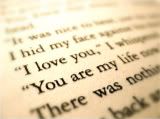 Teaching Eric Social Graces
Posts: 284
Joined: Thu Aug 21, 2008 1:31 pm
Contact:
KStew and RPatz wrote:Drew Seeley.
he's beyond gorgeous (:
show me the skyline's music makes me swoon.
"
tell me all your hopes girl
and all your wishes too
i will do my best girl
to make them all come true.
just name the time, girl
& while your at it pick the place
cause ill do what i can girl
to paint a smile on that face
"
"
i'm looking through these pictures
and the notes you left for me
i feel as if you'll always be
the only one i need.
"
"
but you flash that smile, and my whole day's set.
oh no, you've got me wrapped around your finger.
wrapped around your finger
"
"
girl, come rain
or come shine
oh i will, make you mine

"
i loove himm (:
Officially Bitten!
Posts: 1520
Joined: Wed Aug 13, 2008 10:44 pm
Location: Earth
Contact:
I agree..Drew Seely is magic..He probably should have played Troy throughout the HSM movies.

I can probably listen to Jason Mraz all day and swoon..His voice is so smooth and whenever I have a hard day, I like to listen to him so I can relax a little.
Teaching Eric Social Graces
Posts: 284
Joined: Thu Aug 21, 2008 1:31 pm
Contact:
G-Faerie08 wrote:

I agree..Drew Seely is magic..He probably should have played Troy throughout the HSM movies.
ohmyjesus. i would've actually watched the HSM movies if he'd've been on them (:
Helping Mike to Get a Clue
Posts: 574
Joined: Wed Dec 17, 2008 3:50 pm
Location: on a stage infront of a sold out Madison Square Garden, mic in hand, singing my heart out.
KaseyHeartEdward wrote:The Red Jumpsuit Apparatus! Their Guardian Angel Single makes me cry
My boyfriend has that song as what goes off whenever I call him. <3

Team Turtle: Thats how we roll
Skank Pack: Taylor's "V"
Dork Squad
Check out Team Taycob!!
http://teamtaycob.webs.com/