Moderators: bac, cullengirl, una
Mesmerized by her own Dr. Cullen
Posts: 1573
Joined: Thu Aug 14, 2008 10:33 pm
Location: Lookin' super cool in my Wonder Woman shirt
Contact:
What is your favorite vampire movie?

Dracula?
The Lost Boys?
Twilight?

So many to choose from...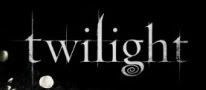 by Laniyeah on photobucket
---
Officially Bitten!
Posts: 1531
Joined: Tue Dec 08, 2009 10:06 am
Oh gosh this is hard. The first vampire movie I saw was when I was 11 which was Lost Boys at the time it was my favorite. Boy if this doesn't give away my age.
I had posters everywhere. Since then I really like Underworld and now Twilight has taken the top. Although I will say they all are different. Twilight for me focused on a relationship and true love very deeply that is why I choose this to be my favorite.
Thanks for the new topic Bac
Banner by TammyAZ
---
I'm A Proud Twilight Guy
Posts: 121
Joined: Thu Apr 08, 2010 2:25 am
Loved vampires all my life since i was a kid watching Dracula (30's and many versions), your speaking with a vampire fan here.

Here are my faves:
Dracula (1931).
Let The Right One In.
Fright Night.
Nosferatu (1922 Silent and 1979 remake).
From Dusk Till Dawn.
Salem's Lot (1979, 2004 version wasn't too bad).
Horror of Dracula.
The Lost Boys.
Near Dark.
Blade 1 & 2. (3rd was ok)
Taste The Blood of Dracula.
Dracula A.D. 1972.
Interview with the Vampire.
The Monster Squad.
Bram Stoker's Dracula.
Vampire Hunter D and Vampire Hunter D Bloodlust.
Vamp. (Excellent underrated 1986 vampire horror comedy with Grace Jones the famed 70's and 80's singer, saw it when i was 5 on video back in 1987 and saw it again back in 1996 when i was 14 as it became one of my favorite vampire movies)
The Hunger. (David Bowie does a great performance and Susan Surandon and Catherine Devuene together as a bisexual vampiric couple)
Lifeforce. (Underrated 1985 Tobe Hooper Sci-fi take on the vampire myth about nude humanoid alien vampires that are the anchestors to Earth's vampire myths and legends from along time ago when they visited Earth, it stars Patrick Stewart as it's a very sexy and violent vampire and zombie flick that has alien invasion themes to it, loved it since i was a teenager in the 90's and the lead female vampire alien is a babe).
Vampire's Kiss. (Realistic Nicolas Cage 1989 cult vampire comedy and the only movie where he chews on a cockroach since vampires eat them)
Dracula Has Risen from The Grave.
Dracula Prince of Darkness.
30 Days of Night.
Cronos. (Mexican/Spanish made arthouse horror movie from Guillermo Del Toro of Hellboy and Pan's Labyrinth fame, stars Ron Perlman).
The Omega Man.
I Am Legend.
Rabid. (David Cronenberg made 1977 Canadian Sci-fi horror movie about a woman who gets an operation that gives her an organism under her arms as she can seduce men and drain their blood with it as it's a biological vampire flick)
Def By Temptation. (A quality 1990 made cult Troma blackploitation hip-hop vampire flick with Samuel L Jackson in one of his earliest starring roles)
Thirst. (One of Asia's finest vampire movies and from the director of Oldboy)
Underworld.
George A. Romero's Martin.
The Forsaken.
The Night Flier.
John Carpenter's Vampires.
Twilight.
Shadow of the Vampire.
Daybreakers. (Damned shame it bombed at the box-office)

What do you think? cool eh.
---
Officially Bitten!
Posts: 1531
Joined: Tue Dec 08, 2009 10:06 am
Ok showoff
. Just kidding. Man you mention quite a few that I liked. I wasn't even thinking about all those. Out of all those you have mention I liked Blade and how could I have forgot Interview with the Vampire I own it. 30 DAys of Night the other ones I can't remember them.
Banner by TammyAZ
---
I'm A Proud Twilight Guy
Posts: 121
Joined: Thu Apr 08, 2010 2:25 am
Well some of these movies are must sees if you can find them in your local movie store to rent either on DVD or VHS.
---
From Dusk Till Dawn is wildly over the top--as you'd expect from Rodriguez and Tarantino--but it's also full of energy and great fun to watch. Plus you get Juliette Lewis back when she still seemed likely to become a big star.
"May the hinges of friendship never rust, nor the wings of love lose a feather"--Scottish blessing
---
I'm A Proud Twilight Guy
Posts: 121
Joined: Thu Apr 08, 2010 2:25 am
Yes From Dusk rocks, loved it since i was 14.

Have you seen Vamp (1986)? one of my favorites, it stars legendary 70's and 80's music star Grace Jones, Deedee Pfeifer (Michelle's cute as hell sister) and Geedee Wanatanabe from "E.R" and "Sixteen Candles". It's about three college guys who go out from the small town to the big city to a seedy part where they must bring back a stripper for their frat party, they discover a kinky strip joint/bar that is open from dusk till dawn and owned by vampires.

Influenced Tarantino's From Dusk Till Dawn and one of his favorite movies, it's got gory violence with dark comedy thrown into it. Miss Jones does a superb performance as the silent but deadly Egyptian stripper leader Katrina and one of her songs shows up in the movie during her striptease sequence. It's tons of fun and a must see for fans of Twilight and vampire movies.
---
Red-Eyed Vampire
Posts: 1894
Joined: Thu Jun 18, 2009 12:44 am
Location: lost in Twilight zone
- The Lost Boys
- Interview With A Vampire
- Blade
- Queen of the Damned
- Twilight
- Daybreakers (I just got a copy of this. Will be watching it tonight)

Hmmmnnn...These are all I can remember as of this moment
"Because each and every one of us needs our own personal brand of heroine."

~Team Edward Forever~
---
I'm A Proud Twilight Guy
Posts: 121
Joined: Thu Apr 08, 2010 2:25 am
Nice quote you got there.

I was suprised by Daybreakers, well done Sci-fi vampire movie.
---
Teaching Eric Social Graces
Posts: 201
Joined: Wed Jun 24, 2009 3:32 am
Location: multi-tasking in my room
Contact:
Twilight Saga of course
Underworld Series
Lost Boys
Interview with the Vampire
Queen of the damned....even though they didnt do the book justice
Bram Strokers Dracula.....I can hardly remember it though, I need to watch it again since I recently read the novel for the first time
Once Bitten....not at all scary but completely hilarious cause of JIm Carey

"You put your arms around me and I'm home" Christina Perri - Arms
---