Moderators: bac, cullengirl, una
Banging Out Dents with Tyler
Posts: 342
Joined: Thu Jan 29, 2009 5:51 pm
Location: somewhere south I'm sure
The dark knight was the best batman movie in my opinion. It was intense.
Jasper's Confederate Army
-Delilah Devon. Recovering patient at
Carlisle's Medical Center.
Sarah is my Twi-twin!
---
Digging the Castle Motif
Posts: 9447
Joined: Tue Jan 13, 2009 5:03 pm
Location: Tieing Derek in thunderball, having poke wars with Logan, and woiloping with sam!
Contact:
Agreed! Dark Knight was great!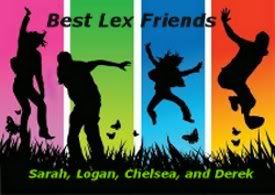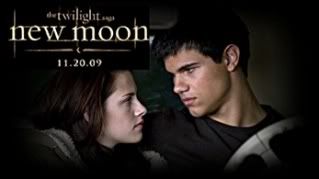 BLF-Logan, Twinny-Chels, Jell-o! My Twi-guys-Derek and Logs, Lemur 4 LIFE!
---
Drag Racing With Alice and Edward
Posts: 2811
Joined: Sun Dec 28, 2008 2:20 pm
Location: england
OMJH i can't belive i've only just found this thread!
i love the batman films they are soo ace, the dark night was deffo the best!
they are soo much better than normal 'superhero' movies cause batman isn't a hero he 'is whatever gothem needs him to be'
these fillms are just so hard and edgy yet still light enough for my 9 yr old sister to enjoy aswell!
they are soo ace!
Jasper's Army:Captain Runeheart
The Plan:Supreme Leader
Team Rose
Volturi::Anastasia
Team Leah::Therapist
Team Esme::Interior Designer
---
Gone Fishing with Harry
Posts: 4875
Joined: Thu Aug 14, 2008 8:00 pm
Location: Australia, looking for my Joker! <3
Yes, so much!!! I'm madly in love with Batman and the Joker, to be honest...
List, Gnat ♥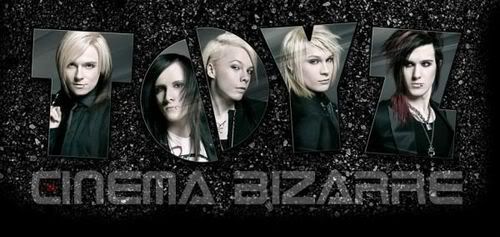 ---
Buying a Better Raincoat
Posts: 73
Joined: Mon Nov 24, 2008 9:18 am
All of the batman movies are just fantastic!!
Talking about the Twilight Saga!
---
Gone Fishing with Harry
Posts: 4875
Joined: Thu Aug 14, 2008 8:00 pm
Location: Australia, looking for my Joker! <3
Cillian Murphy, who plays the Scarecrow in the 2 newer Batman movies, has the most gorgeous blue eyes I have ever seen... ever!
List, Gnat ♥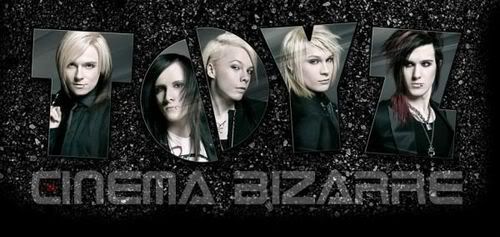 ---
Ignoring Renee's E-Mails
Posts: 737
Joined: Sat Jan 10, 2009 4:00 pm
Location: Making snow angels with Edward
I've only seen The dark knight and Batman begins. I think both of them were good and TDK was especially amazing. I loved Heath Ledger as Joker, though I think Jack Nicholson was great as joker too( I have seen clips).
Sometimes the right thing for one person is the wrong thing for someone else
- Charlie
Team Edward And Team Jacob
I'm on the list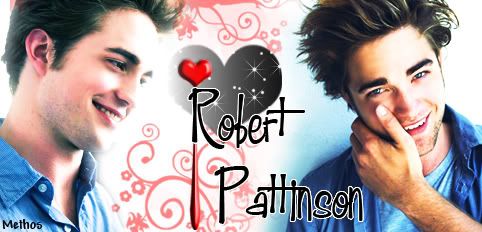 ---
Jump Starting Bella's Truck
Posts: 132
Joined: Sat Dec 27, 2008 1:21 pm
i love them
---
Teaching Eric Social Graces
Posts: 245
Joined: Mon Dec 29, 2008 9:39 am
Contact:
I still haven't seen The Dark Knight.
I have, however, seen Batman Begins and I LOVED it! Cillian Murphy, the actor who plays Scarecrow, cannot be praised enough!
I was dissapointed that he didn't have more scenes.
If all else perished and he remained, I should still continue to be; and if all else remained and and he were annihilated, the universe would turn to a mighty stranger.
---
The Dark Knight, for sure - There's certain scenes out of Batman Begins I particularly like, but DK overall was a phenomenon.
In of itself Batman is one of (only) favorite superheroes because he himself is such a morally grey character, and when you look into a lot of his villains they're outright perturbing.

Heath Ledger's Joker and a small handful of other renditions pull off the personae so well, as Alfred put it 'A man who can't be bought, bargained, or reasoned with' - My only criticism of the joker is the effect I've seen him have on other people. Just a touch past fandom and you run into the nutjobs who truly start to take things a touch too seriously.

But anyways, going on I can point out other villains

The Penguin - An introspective character for Bruce Wayne, and something of a silent warning against letting his money get out of control. Corruption and Greed play such a large influence...

And saving the best for last, -one- of my favorite villains of all-time, I just really wish he had an actor out there that suited him...(Besides Ah-Nuhld)

Mr. Freeze, a scientist who turned to building a criminal empire to fund saving his wife from a rare disease. I like him because he's a shade of grey character, Is he really evil because he loves his wife? A bitter and frigid personality belies a hidden rage against the world, and in of itself he's terrified of the thought of losing his wife, would she forgive him for what he's become?

It's hard to sum him up with any eloquence in a half-inch of space on a screen, but I suppose I wanted to throw that out there.

Looking forward to more Batman movies, I like the ones that have been out thus far!
---