Moderator: bac
Settled in Forks
Posts: 13
Joined: Sat Aug 23, 2008 3:10 pm
Location: FORKS!...I wish.
Finding Stuff in Billy's Trunk
Posts: 3503
Joined: Sat Aug 23, 2008 10:49 pm
Location: Wherever my books are
Contact:
i think kellan will be a great emmett!! he had his hair cut really short for some other movie hes doing though, so he couldnt have his curly hair like he wanted. sigh. oh well, you cant have everything.
Team Edward Bringing sexy back since 1901. I'm on the ListV2 Sammy Whammy
Team "Screw you freaks; I want Ben!"

...........

Randomness Resident


LOVE MY TWINNIES: Mary and Shel <3
I LOVE LOVE LOVE Kellan As Emmett
I mean seriously he is absolutely perfect, no wonder SM put up a fight (not literally lol) for Kellan
Last edited by
srabrgr
on Mon Sep 01, 2008 4:08 pm, edited 1 time in total.
"Don't forget those sparklin' day walkers!"
Acquiring a Taste for Mountain Lion
Posts: 2046
Joined: Sat Aug 16, 2008 9:21 pm
Location: In a house with Emmett... Oops. House gone. :)
Contact:
oh my GOD!!! i love kellan as emmett!!!!! seriously, he could not be more perfect. i absolutely love him!! hes so big an muscular, but at the same time, he looks like a big teddy bear!!
HR Manager of EDC::Proud Klutzer::Midnight Sun Virgin
Jump Starting Bella's Truck
Posts: 126
Joined: Sun Aug 24, 2008 8:07 pm
Location: So close to Forks that it's painful.
Contact:
Oh jeez!! He is one of the few that I immediately said "PERFECT!!" when I found out he was cast. I cannot think of anybody better suited to play Emmett. He has the vamp gorgeousness, and the utterly lovable teddy bear quality that Emmett so masterfully embodies. And not to mention his glorious build... really, find me a better Emmett and I'll give you 20 bucks, seriously. But I won't have to because there is no better Emmett.
"Is it not enough… just to have a long and happy life with me?"
"For Now...."
E <3 B
Jump Starting Bella's Truck
Posts: 130
Joined: Fri Aug 22, 2008 1:29 pm
Location: New Jersey
I LOVE KELLEN. Perfect.
He's hot and funny and hot =D
And he's totally seems carefree like Emmett is 99% of the time.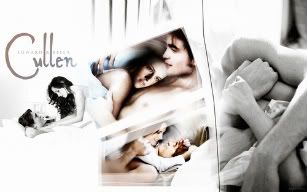 Learning to Love Green
Posts: 83
Joined: Fri Aug 22, 2008 2:11 am
Location: new zealand-its where Edward really lives-with me
i think hell be good

i have serious issues with his hair though

and ive only seen him in prom night and stick it
he was good in stick it
but in prom night hmmmmm...

but i think twilight will be good for him!




http://planettwilight.blogspot.com/ my twilight blog!
Ignoring Renee's E-Mails
Posts: 701
Joined: Fri Aug 22, 2008 2:06 pm
Location: strumming a guitar and listening to die hard music
kellan is nice, funny and big. he's perfect for the big bear role of emmett.
Team Emmett
-
EDC, Inc. Emmett Demolition Crew.
Team Rosalie
-
Every Rose has its Thorns
Team Alice-
Seeing the Future Since 1901
<3TWLIGHT<3TWLIGHT<3TWLIGHT<3TWLIGHT<3TWLIGHT<3TWLIGHT<3TWLIGHT<3
Well Stephenie Meyer picked him, so I suspect he is what she thought of when she wrote Emmett, who by the way is one of the better Cullens.
"I'll meet you in the water"
Settled in Forks
Posts: 8
Joined: Sun Aug 31, 2008 1:48 pm
Contact:
He's hot and muscalur.
How much better can you get?