Moderator: bac
Has Caught Sight of Edward
Posts: 1054
Joined: Thu Jan 29, 2009 4:33 pm
Location: The Blue Room
Contact:
It was like that in Twilight, too - if you look closely. It's supposed to have red in it - remember the time when Mike picked up a piece of her hair and said he never noticed it before? They toned it up from the book - it's supposed to be pretty subtle there - just visible in the sunlight. But who knows how it looks through the camera - just like makeup.
you're right but there's reddish brown shade... this is too visible... but who knows how it looks through camera
join the dark side, we have cookies
Has Caught Sight of Edward
Posts: 1054
Joined: Thu Jan 29, 2009 4:33 pm
Location: The Blue Room
Contact:
It's definitely more red, yes. But I consider this a completely insignificant detail considering all of the other things that could go wrong or be changed. *crosses fingers*
it's not big deal for me either... just noticing
join the dark side, we have cookies
Completely Dazzled!
Posts: 1474
Joined: Sun Nov 09, 2008 3:01 am
Location: The Brit's side...any and everywhere ;-) (Washington State)
I think Kristen has been looking fantastic lately. Especially in the new pictures from the set. She looks really beautiful and I love the flannel hoodie!
The set pictures are exciting me.
Her hair does look like it has quite a bit of red in it but it will probably not show up as much on film. Just my thought.


Kristiner is the Rob to my TomStu. HA!
Bastet wrote:she really looks beautiful in these pictures... but i have to notice that half of her hair is still red

maybe it has something to do with lightning, but i doubt it
I think it will look more blended on camera. Clearly she's got some sort of hairpiece going on there but if it's similar to in the Twilight movie I'll be happy.
I'm getting extraordinarily excited and it's like... seven months away... siiiigh.
Acquiring a Taste for Mountain Lion
Posts: 2053
Joined: Thu Oct 30, 2008 2:24 am
Location: In 'The Corner' of Rob's Halfway House mumbling about cookies and unicorns.
Contact:
I just gotta say, after hearing the commentary...I love love love Kristen!
Not the same kind of love like I have for Rob, of course, but the girly best friend kind. Lol.
I thought the little laugh she did when she was uncomfortable with how she was writhing around
during the ballet studio scene was just so cute. Hehe. I totally would have done the same thing
watching myself on screen.
I cannot wait to see how she does in NM. I wanna see how she's going to react during the part
when Edward leaves and Bella goes wandering through the wood looking for him. Then when Sam
finds her lying there just repeating "he left" over and over. Oh god. That's gonna be great and
so heart breaking at the same time. I'm fairly confident she can pull it off, judging by some of
her other movies.
Sorry, I was discussing this with my flatmate on my way to work tonight. I'm just so excited! Lol.
Rob's Halfway House Resident » Cullenist » HHBS Member » Monkey Junkie
╰☆╮ Nikki is the TomStu to my Rob ╰☆╮
Resisting Temptation With Carlisle
Posts: 2723
Joined: Sat Feb 21, 2009 11:43 pm
Location: New Zealand
Contact:
From what I've heard of the commentry.. (dvd is released in 21 days here
)
..Kristen sounds so awesome.

I.. just.. dont get how people can truly hate her.. when they don't know her.
She sounds really cool
<3 her

<3 Rob more


*runs back to the Robward thread*
^ by ForJazz
"Theres a lot of like, feminist issues with the book. Like, 'Oh, she's so devoted to him' and well yeah, she's in love with him"
- Kristen Stewart
i think it's because sometimes she says things without thinking... or things that can be interpreted both ways, but i like her... i thinks she's good but that in twilight director and script were problems
join the dark side, we have cookies
Teaching Eric Social Graces
Posts: 272
Joined: Thu Nov 20, 2008 11:42 pm
Kristen is awesome it just took a million interviews and a movie for people to figure that out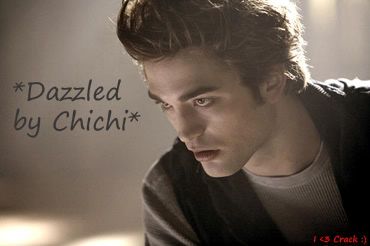 Official Robnapper Explosions Analyst ( Because Rob makes me go bang ! )