Moderator: bac
Digging the Castle Motif
Posts: 9447
Joined: Tue Jan 13, 2009 5:03 pm
Location: Tieing Derek in thunderball, having poke wars with Logan, and woiloping with sam!
Contact:
Yeah I hope he can act!
He is gorgeous!!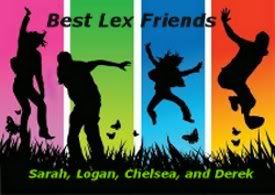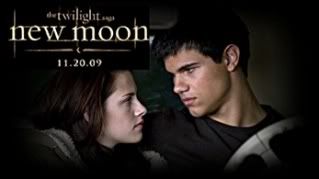 BLF-Logan, Twinny-Chels, Jell-o! My Twi-guys-Derek and Logs, Lemur 4 LIFE!
Veggie-Vampire
Posts: 1906
Joined: Fri Jan 16, 2009 10:47 pm
Location: lost in a book somewhere...
he definitely is gorgeous!! And he has that angry look that I think Paul definitely should have. The fight scene between him and Jake should be interesting...lol
Thank you Naureen!!
Finding Stuff in Billy's Trunk
Posts: 3586
Joined: Tue Sep 23, 2008 12:27 pm
Location: Swimming in a sea of books, books and more books
He looks like he will do the part of Paul quite well. I'm stoked for the movie!
Paranormal/Romance/Adventure Addict
Wishing for a Yellow 911 Turbo
Posts: 12793
Joined: Mon Dec 22, 2008 11:28 am
Location: *England* Co-owning dumb hat with Ayan. Watching over y'all and making typos into words. XD
Contact:
I know .. all the looking at the cast is making me excited about the movie.
Wonder when the trailer will come out?

He has the angry look, I can see him in a fight.
Team Rose | Jeninininini, The List | Tia - Twi-twin | Derek - Twi-Guy
Jump Starting Bella's Truck
Posts: 118
Joined: Sat Aug 16, 2008 4:41 pm
I really only have two words at the moment to associate with Alex Meraz as Paul.
Gorgeous
Abs.
I hope he never wears a shirt in the movie ever.
And when I say ever I do mean EVER.
http://farm2.static.flickr.com/1350/139 ... 1d.jpg?v=0
Dude can I switch places with her??
EMERGENCY EDIT:
Is He a DANCER?
http://www.imdb.com/title/tt1144616/
(read the plot to)
I think that's where the above pic comes from.
As a dancer I see Male Dancers as the incarnation of win.
Private Chloe Meadows of Jaspers Confederate Army- Stainless Carlet
Officially Bitten!
Posts: 1520
Joined: Wed Aug 13, 2008 10:44 pm
Location: Earth
Contact:
This guy seems so intelligent, and debonair..UHh..I am so smitten..Not as smitten as I am with Rob, but it looks like I may have a favorite wolf boy now
he's definitely hot... i've just red he has a child and that he's also painter and illustrator...
join the dark side, we have cookies
Running with Leah 'cause she thinks I'm hawt
Posts: 4633
Joined: Fri Dec 12, 2008 2:46 pm
I have to give this guy kudos for that brief interview where he says Rob "smells like roses," and for him catching on to Rob doing "the hair thing." Quick study.
Helping Mike to Get a Clue
Posts: 574
Joined: Wed Dec 17, 2008 3:50 pm
Location: on a stage infront of a sold out Madison Square Garden, mic in hand, singing my heart out.
Alex, Alex, Alex. He is SO good. The new poster that the lex has up is perfectionnnnn. Seriously, he might be giving Taylor a run for his money!

Team Turtle: Thats how we roll
Skank Pack: Taylor's "V"
Dork Squad
Check out Team Taycob!!
http://teamtaycob.webs.com/
Teaching Eric Social Graces
Posts: 280
Joined: Mon Jan 05, 2009 2:37 am
Location: Canada
Renesmee101 wrote:Alex, Alex, Alex. He is SO good. The new poster that the lex has up is perfectionnnnn. Seriously, he might be giving Taylor a run for his money!
haha i know right... all my attention is now on alex... he is MUCH more age appropriate for me, hahah!
i swear they really should have made him sam.. makes more sense to me.. would have justified getting rid of solomon that much more, lol (no offence solomon
)