Moderator: bac
she is emily dead on
absolutely perfect!!!!!!!!!!
Joining the Hunt for Enemies
Posts: 6978
Joined: Wed Aug 20, 2008 8:10 pm
Location: preparing for next winter
Contact:
It'll be interesting to see her with the scars. I think she looks the part of Emily.
Team Edward&Esme~SBS Assistant 2 the Cobosses~APPC
St Cullens Head of Neurology~Tetrarch
Need something to read? Try
http://www.jennacooper.com
she looks just like i imagined emily
join the dark side, we have cookies
Has Caught Sight of Edward
Posts: 1057
Joined: Tue Nov 25, 2008 4:10 am
Location: roll'n wit the turtles, run'n wit the wolves & Taylor's Left Pec
Contact:

Team Turtle//Skank Pack-Tay's L.Pec//Dork Squad-SuperSonicSamoan
TEAM TAYCOB WEBSITE:
http://teamtaycob.webs.com/
who_needs_fangs? wrote:I agree that she had seemed like a Leah. She has a bit of that "I'm gonna kick your a*s and look good doing it" vibe.
That's so true. But I think she's going to be great as Emily. And she's drop dead gorgeous. I never saw her acting, tough.
I'm A Proud Twilight Guy
Posts: 3825
Joined: Sun Feb 08, 2009 2:05 pm
Location: Chugging the postahol. On MSN, most likely. Tieing Sarah in thunderball.
Yeah...I agree definitely more of a Leah. Hott of course.

Not to get off topic...but did they cast Seth and Leah yet? I don't think they were in NM (don't have my copy) so idk if they needed them but did they?
Al Puccini of the Mafia,
Santiago of Volturi,
Major Peter of JCA,
EDC Bulldozer Trainee,
APPC Host
Jenni - TwiGirl
Protector of Jacob's Honor
Posts: 4087
Joined: Mon Sep 22, 2008 2:09 pm
Location: hoping 2012 is better than 2011 was
she's really pretty. I haven't heard of her before & don't know what else she's been in so it'll be fun to see her. it'll also be interesting to see how they do the scars on her face. and I'm glad to see for the wolves & emily they're going w/unknowns again.

to answer your question DudeRocksTheTwilight, Leah & Seth aren't in NM & I don't know if they've done any casting yet for Eclipse. (I'm excited to see who will be Seth)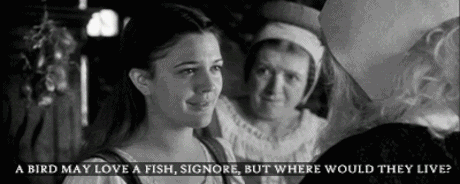 "She doesn't know what she wants" - Jacob Black "Yeah she does!" - Rob Pattinson
Wishing for a Yellow 911 Turbo
Posts: 12793
Joined: Mon Dec 22, 2008 11:28 am
Location: *England* Co-owning dumb hat with Ayan. Watching over y'all and making typos into words. XD
Contact:
Yup. They haven't cast Leah or Seth because they aren't going to be in NM. I guess that means that the spaghetti party will be one of the scenes that isn't included.
Team Rose | Jeninininini, The List | Tia - Twi-twin | Derek - Twi-Guy
Banging Out Dents with Tyler
Posts: 334
Joined: Thu Mar 26, 2009 3:49 pm
Location: London
She wasn't how I pictured Emily to be.
I dont know why, but she doesn't scream 'Emily' to me. I dont want to hate though. I guess Ill have to see how it all turns out in November !
xoxo
TeamJacob.TeamEdward.TeamJasper.
Because of Twilight,I have unrealistic expectations in men.
Has Caught Sight of Edward
Posts: 1057
Joined: Tue Nov 25, 2008 4:10 am
Location: roll'n wit the turtles, run'n wit the wolves & Taylor's Left Pec
Contact:
FindYourTrueCalling wrote:She wasn't how I pictured Emily to be.

I dont know why, but she doesn't scream 'Emily' to me. I dont want to hate though. I guess Ill have to see how it all turns out in November !

xoxo
Totally agree, she wasn't "Emily" to me. She was my "Leah". But whatever, at least she's in the movie...LOL

Team Turtle//Skank Pack-Tay's L.Pec//Dork Squad-SuperSonicSamoan
TEAM TAYCOB WEBSITE:
http://teamtaycob.webs.com/