Moderator: bac
i met him this weekend
made my life lol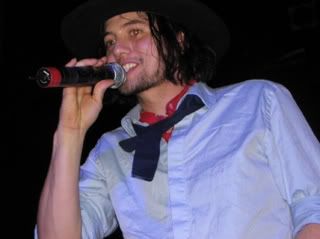 November 7, 2009 Wildhorse Saloon
Finding a Nice Guy for Angela
Posts: 933
Joined: Sun Apr 19, 2009 5:02 pm
Location: Belgium
Contact:
berglund wrote:i met him this weekend

made my life lol
Omg really ? Where ? Tell us all about it

"Being deeply loved by someone gives you strength, while loving someone deeply gives you courage."
yeah. it was at newcon/100 monkeys concert in nashville. i had been trying to see him since july when he could not attend the twi/tour stop in atlanta. so i was hellbent on meeting him!
i first caught a glimpse of him when he came into the small convention room for an acting q/a. i basically just stared at him and he looked my way several times b/c i was directly in his line of sight *swooon*
after the q/a i headed to the wildhorse saloon (concert site) to check out the 100 monkeys sound check, i actually caught him on his way there and he volunteered the info that he was going to sound check. so i went.
once the sound check was over, it was time for photo ops with jackson back at the convention site. i remembered he asked me how to spell my name "Paige" he said "with an i" i was like yea
! and then we took our glorious picture
he is such a gentleman.
then it was time for the 100 monkeys jam session and at one awesome moment he jumped on the chair in front of me and got in my face and this was during the "thank you song" so he told me to say thank you and all i could do was stare at him for a while, and then i finally snapped out of it and said thanks. lol i was blushing a bit by this point ha.
then came time for the concert and it was great. he slapped my hands a couple times, as i was in the front row. and then came time for the 100 monkeys meet and greet after the concert, in which i got a pic with him again but this time with the whole band as well, but i stood next to jackson
BEST WEEKEND EVER!
and i've had a lot of good weekends, haha.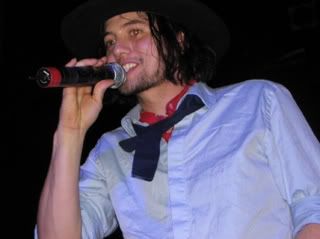 November 7, 2009 Wildhorse Saloon
Completely Dazzled!
Posts: 1473
Joined: Tue Nov 04, 2008 12:48 am
Location: Southern California
very nice. love the ugly girl video. it's so cute and funny at the same time.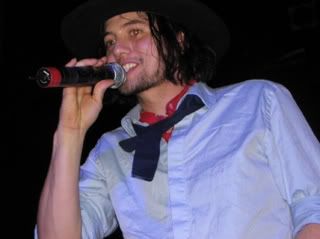 November 7, 2009 Wildhorse Saloon
Completely Dazzled!
Posts: 1473
Joined: Tue Nov 04, 2008 12:48 am
Location: Southern California
Pics of Jackson at the NM premiere in L.A. tonight:
Helloooo, gorgeous.
Rawr.
Darn logos getting in the way...
So crazy smexy.
he was looking beaver DAM good last night. ahha
here's the 2nd pic without logo:
http://i23.photobucket.com/albums/b368/ ... onprem.jpg
credits to jackson-rathbone online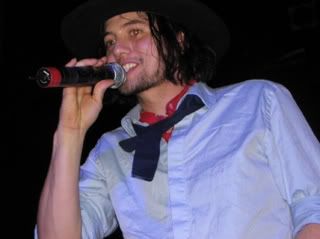 November 7, 2009 Wildhorse Saloon
Lusting for Blood
Posts: 1370
Joined: Wed Dec 03, 2008 1:09 pm
Location: Trying to replace Annabelle
First: Ugly Girl video and pics were awesome! Close ups of the eyes and lips...
The video was hilarious! Loved it! I loved the guys putting on the makeup! They did awesome with it all!
Second: Premiere night...YUMMY! He was looking amazing! I love the slicked back hair! K check this out
Twilight Premier
and
New Moon Premiere
They are like practically identical well besides the hair being a little longer! Love him bunches when he cleans up!
"Forged in war, born of death, saved by love." -Jackson Rathbone on Jasper Hale
Twilight Mafia- Roxy Bengaza
very true, he does look almost identical to last year. although, i think his face looks a little skinnier? no? i could be reading into this too much.....haha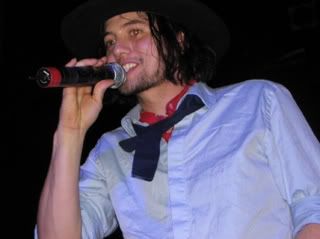 November 7, 2009 Wildhorse Saloon
Lusting for Blood
Posts: 1370
Joined: Wed Dec 03, 2008 1:09 pm
Location: Trying to replace Annabelle
"Forged in war, born of death, saved by love." -Jackson Rathbone on Jasper Hale
Twilight Mafia- Roxy Bengaza