Moderators: Bronze Haired Girl, una
Hanging Up on Jessica
Posts: 622
Joined: Fri Dec 26, 2008 3:23 pm
Location: with emmett in my happy place =)
I got alice which is good, but I really think I'm more like bella.
Buying a Better Raincoat
Posts: 57
Joined: Thu Oct 30, 2008 9:38 pm
Contact:
Bella which is who i usually get
"Sleep, my Bella. Dream happy dreams. You are the only one who has ever touched my heart. It will always be yours. Sleep, my only love."
~ Edward Cullen

"she's diabolical" ~Emmet Cullen
Banging Out Dents with Tyler
Posts: 388
Joined: Fri Jan 09, 2009 8:01 pm
Location: WHY CAN'T I SLEEP?
I.AM.MIKE.
EWWWWWWWWWWWWWWW!!!!!!!!!!!!!!!!!!!!!! I WANTED JASPER!!! ARG!! i'm taking it again!!!
Monica Romela, the
Spaz
of the Mafia; The
Cheerful Assassin
Banner courtesy of Cullen_Lover
Co-Founder of
ALESW
;
Awesome

League

of

Extroadinary

Skit

Writers

.
Yes, it's
sparkly.
Settled in Forks
Posts: 19
Joined: Sun Feb 01, 2009 3:52 pm
Location: Shopping with Alice
DoNotFeartheDark wrote:I.AM.MIKE.
EWWWWWWWWWWWWWWW!!!!!!!!!!!!!!!!!!!!!! I WANTED JASPER!!! ARG!! i'm taking it again!!!
Ok, I didn't want Jasper (please do not kill me) but basically look at the above
Ignoring Renee's E-Mails
Posts: 789
Joined: Thu Jan 15, 2009 6:04 pm
Location: Somewhere Twilight Related.
I'm Bella???
Bella:
Congrats! You are the famed main character! You are smart, passionate, but a tortured soul inside. You are very curious and when you love something or someone, you would risk life and limb for them (literally) you want to be a vampire with the intensity of a thousand suns.

Well that test wasn't very good. Not very accurate..??
I.WANT.TO.BE.ALICE is my Twi-Twin!
Rain.........Depressing.
Avatar and Signature made by me.
Protector of Jacob's Honor
Posts: 4087
Joined: Mon Sep 22, 2008 2:09 pm
Location: hoping 2012 is better than 2011 was
I am Bella.Which actually didn't surprise me too much. I do find that I can relate to her in a lot of ways and have some similiar characteristics. Now if I could only find myself an Edward!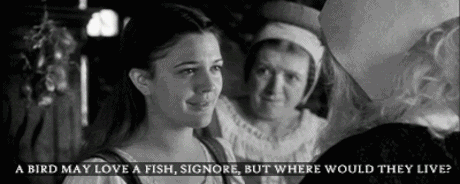 "She doesn't know what she wants" - Jacob Black "Yeah she does!" - Rob Pattinson
Playing Thunderball
Posts: 1666
Joined: Thu Aug 21, 2008 2:29 pm
Contact:
Oh gawd im mike....
DANG IT!!!!
I TOOOK IT AGAIN... THIS TIME TO GET A S GIRLL CHARACTER and it says im Ezme
jaspers army Major Isabel stark Mafia Elisa russoVoltui Renata
Riding in the Rabbit
Posts: 3406
Joined: Mon Jan 19, 2009 7:57 pm
Location: Here, there, and everywhere in between.
this test is very wrong I take these all the time and I always get Edward BUT nooooooooooooo i got Bella...how did THAT happen?! I mean I love Bella but, other than the fact that I willingly admit i would go for a vamp there is nothing else that is even closely similiar between us.
Fan Fiction Addict•The Halfway House and Brute Squad Member•Banner/Signature OCD
Team Edward•JazzGirl's Official MiniMe•Cullenist•Keeper of the Names•Hatter Obsessed
Jump Starting Bella's Truck
Posts: 179
Joined: Fri Jan 16, 2009 8:53 pm
Location: Somwhere thinking about Twilight
Contact:
Bleh. I. GOT. MIKE. NEWTON. Once again bleh.
[/img]
Bulldozer Trainee at E.D.C. Go Emmett!!!
Has Caught Sight of Edward
Posts: 1067
Joined: Tue Jan 27, 2009 10:51 pm
Location: Moses Lake, Washington
Contact:
Hmmm ... I'm most like Jasper. INteresting. lol

You have an amazing calming personality...other people like you like to be around you, but you dont have the best will power, so humans are a bit wary (and for good reason) you are powerful. you really care for people though, you just need some work done on the will thing. you are a work in progress vegetarian vamp.
"And if you ever kiss her again, I
will
break your jaw for her," he promised.

Team Edward, Alice and Cullen! Swoonist. Mrs.Edward_Cullen<3's brain twin!