Moderators: Bronze Haired Girl, una
I would love to join the RDP! Team Jacob all the way!

"Let's face it, I am hotter than you."
-Jacob Black
Mesmerized by her own Dr. Cullen
Posts: 1573
Joined: Thu Aug 14, 2008 10:33 pm
Location: Lookin' super cool in my Wonder Woman shirt
Contact:
If you are interested, then we have started a new thread with a poll about which Hogwarts House our beloved Twilight characters would be in. Check it out HERE.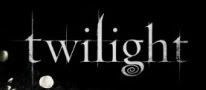 by Laniyeah on photobucket
Can i join? I really love Jacob!

P.S: Jacob is sooooooooo hot!!!!!!!!!!!!!!!!!!!!1
I LUV JACOB!!!!!!!!!!!!!!!!!!!!!!!!