Moderators: Bronze Haired Girl, una
Wrestling With Emmett
Posts: 2562
Joined: Sat Jan 31, 2009 4:48 pm
Location: Bouncing back and forth between Forks and Mystic Falls
((AHHHHH!!!! What happened to the Mafia thread??????????? D: This isn't good at all. I expected to return to find myself completely lost and confused as to what was going on. This is very disapointing. I think we should dial 911 in a situation like this.))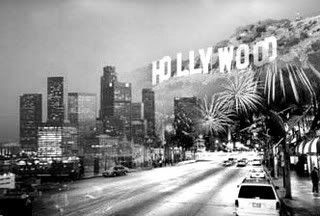 The ListV2~Apple::::Mafia~Eva DiMarco::::On bunches of teams!
"You're the closest to heaven that I'll ever be, and I don't wanna go home right now."
</3
---
Eating Spaghetti with Billy
Posts: 3347
Joined: Fri Jul 31, 2009 11:17 am
Location: Kicking butt with her awesome Ninjasissyvildypuceowner!
Contact:
((9-1-1!

Hola, Kenzie-ey, and everyone else.))

~h. f. e. l.
-Hanni
(banner=not mine.)
---
So Jealous of Emily
Posts: 4175
Joined: Wed Aug 20, 2008 8:05 pm
Location: Land of Snow and Mormons
(Sorry, Lid is pretty dead/been kidnapped by the Doctor. *pokes her with a stick*
BUT HI! *waves* You lot should post in Spain so Rosa isn't so alone. Not that she'll be alone for long.
QUESTION! Is Dex wearing a shirt? O.o
)
I grinned delightedly. "Awesome! And we can do early Christmas shopping, too." I had just noticed the calendar- it was getting awfully close to Christmas. "Allons-y!" I yelled, grabbing Dexter's hand (very soft and slightly sticky with some frosting) and activating my poofy-Apparatey powers, poofing us to Spain. I'd already sent my luggage ahead, and we could just buy Dex stuff. Spain, here we come.
We poofed into a secluded corner of the hotel lobby as the Mafia limo pulled in. No one had gotten out yet, so I skipped over to the car and poked my head in the passenger window. "Everyone okay in there? The Autobots didn't scare you?" I grimiled. "Pile out, people, we gotta unpack and get hopping! Christmas shopping and kidnapping to do! Pip pip!"
---
Official Dog Lover!
Posts: 5190
Joined: Thu Aug 21, 2008 3:52 pm
Location: Hanging out with Seth.
Contact:
((I'll have to reply later!!! Poor, poor Mafia!!! We still love you1!!))
((Hehe! I'm so psyched! So, I just decided that I'm going to a dance for school (it's this weekend!) and so I had to get a dress. I decided to stop by a local thrift shop, and I found a GREAT dress for $4!!!!
I'm soo happy! And I don't even need to do any alterations!!!!
))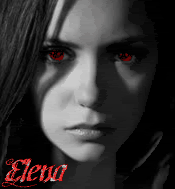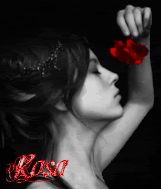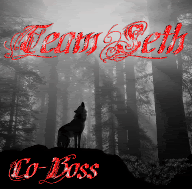 Survived the Twi-Lex Odyssey
---
Often Mistaken for a Bear
Posts: 5870
Joined: Sun Jan 11, 2009 11:02 am
Location: The city that never sleeps.
Contact:
(Are any of us doing anything for the holidays? Because if not, we should all collaborate and RP on the Mafia thread. Just for old times sake and to at least try to bring it back to life!)
Team Quil:
Clove Ottawa
Emmaline-Jane:
is the "Toph" of Lexicalia.
---
So Jealous of Emily
Posts: 4175
Joined: Wed Aug 20, 2008 8:05 pm
Location: Land of Snow and Mormons
(We do need to have a big Mafia Chistmas party. Just not on Christmas afternoon, because then I'll be over at a friend's house stealing their cable and watching the Doctor Who Christmas special (Michael Gambon is in it! Even though I don't like him!) and screaming like a maniac. I mean that literally.
*kicks innerfangirl back in her closet because she got out when the Doctor was mentioned*
Perhaps I'll PM recalcitrant (sp?) members and invite them to join us, just for one (probably like, 5) night(s)!
Good idea, y/y?
Which reminds me, Lid will probably pop home to decorate and put up all the stockings. And yes, Em, ALL the stockings. XD
Okay, someone else post, I posted last!)
---
Official Dog Lover!
Posts: 5190
Joined: Thu Aug 21, 2008 3:52 pm
Location: Hanging out with Seth.
Contact:
I rode in the limousine, quietly memorizing the whole Spanish- English dictionary while sipping some blood. When we stopped, I looked up to see Lid peeking in. "LID!!!" I exclaimed, dropping my dictionary and clambering out of the limousine. As soon as I was out, I flung my arms around her in a hug. "IMISSEDYOUSOOOMUCH!!!Everyonehasbeenkindofdead-ish..." I shrugged, and then stepped back. "Seriously!Youwouldthinkthatwewereinchurch,consideringhowsolemnandquietitwas!Thanksforthe dictionary!OrshouldisayGracias!" I took a deep breath. It had been a while since I had last spoken, and so now it was just flowing out of my mouth like chocolate from Willy Wonka's waterfall.

I then noticed that Dexter was there as well, and proceeded to hug and greet him as well, careful to not squish his soft human-ness. "Hello Dex! Long time no see! Where have you been? Did you bring anything to eat? I'm STARVED!" I took care to speak a little slower this time when talking.

My mind was moving a million miles an hour. How long had we been in Spain? It couldn't have been that long... but It felt like MONTHS even YEARS!!! And it had felt as if the limousine we were in was just driving in circles the whole time... But I wasn't really paying attention... We could have been in major traffic! Like that one time there was a traffic jam in China that lasted for three months... that's what I heard... Mmm... Jam... that sounds good with some toast... Do they have toast in Spain? And what about jam? If so, I might have to buy some... and then add some yummy blood to it... Everything was better with blood. Like pudding! Oooh! Pudding! That would be sooo much better than toast and jam...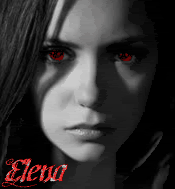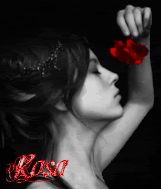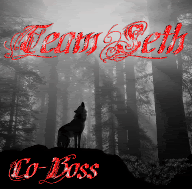 Survived the Twi-Lex Odyssey
---
So Jealous of Emily
Posts: 4175
Joined: Wed Aug 20, 2008 8:05 pm
Location: Land of Snow and Mormons
(Hannah gave Lidia a magnificently evil idea on Facebook, so be patient while she plots it out. In the mean time.... *forces Lid to post becfore succumbing to the wiles of the Doctor*
And speaking of the Doctor, my own banner makes me giggle every time I watch it.
)
A flying ball of joyfulness popped out of the car and tackled me. Fortunately I had a good center of gravity and didn't have a busted ACL I wasn't supposed to walk around on. Rosa nearly did knock me over with her exuberance, though. "Hello Rosa dear, how much sugar have you had today?" I tried to fit in around her babble. She didn't pay attention, instead skipping over to Dexter's side and begging for food. I sneakily hid the donuts behind my back before she could sniff them out.
"There's a small British-run chippie around the corner, Rosa. They've got toast and jam. And custard. And fish sticks. And custard and fish sticks. And pudding. All kinds of pudding- British and otherwise." I mentioned offhand, slowly edging towards a flowerpot so I could stash my stash for later and safer consumption. I could feel them getting sticky from inside the bag. Dang Spain. I was already vaguely regretting my decision to come here during Christmas. Winter is meant to be cold, so I can drink hot chocolate and wear scarves and ear muffs and go snowboarding... or not. Here, it was sunny and breezily warm. My brain was slowly deep frying already. Cold... cold... I either needed a freezer or... A brainspark danced a samba through my head. Yes, that was a magnificent idea. Good thing we had a private mini-pool/Jacuzzi thingy I was perfectly at liberty to do whatever I liked with. Oh yessssssss this was a good idea. It would take a bit to put my plan into action, though. I needed some way to distract everyone so I could poof off for a bit. Composing my evil smirk, I poked my nose back in the car. "Out, you lot!"
---
Official Dog Lover!
Posts: 5190
Joined: Thu Aug 21, 2008 3:52 pm
Location: Hanging out with Seth.
Contact:
My eyes brightened at the mention of the British-run chippie. "Ooh! I'll have to go there....!" I said, turning back to Lid who was trying to get the others out of the car. "Good luck with that! I don't know if they'll move or not... I swear! The whole trip here was like traveling with a bunch of zombies who where mimes! It also felt as if someone shut off time... Can people do that? Cuz that would be AWESOME! You could do ANYTHING and still come back at the same time you left! Like going to Narnia! Or you could "disappear" from an awkward situation! Of course... that wouldn't matter if you could just poof yourself somewhere else... But still! You could get a ton more done in a day! Though... I forget... We are vampires, so technically, we don't need as much time to complete things as humans..."

My voice trailed out as I thought through the wonderful possibilities of being able to freeze time, and then the reasons why I really didn't need to freeze time.... Then I got hungry again.... for something sweet!

"Hey, while you get the others out of the limousine, I'm going to hop over to that British place and get some stuff. Want anything? I was thinking of getting some chocolates, some pudding... and other stuff." I checked quickly to make sure I had my purse on me, before starting to walk away. "Don't worry! I'll be back as before you can say Supercalifragilisticexpialidocious one million times!"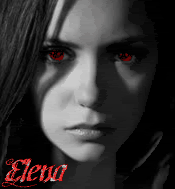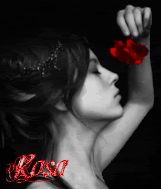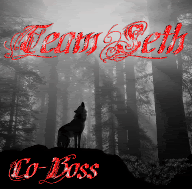 Survived the Twi-Lex Odyssey
---
So Jealous of Emily
Posts: 4175
Joined: Wed Aug 20, 2008 8:05 pm
Location: Land of Snow and Mormons
(Ahhhhhhhhhhh. Why do you people insist on bringing up timey-wimey related things? Don't you know it makes me explode in a squee of fangirlyness?!?
)
I waggled my eyebrows at Rosa. "Oh, but we can stop time! Well, sort of. Its a bit harder than that. Time's complicated. Really complicated." Rosa started giving me a 'You are so crazy' look, but by then my brainy specs were out and on my face and I was unleashing a delgue of technobabble. "You see, time, from a nonlinear, nonsubjective standpoint, is really jsut a big ball of wibbly wobbly, timey-wimey... stuff." I was using my hands to illustrate my point, having safely deposited the donuts in a bush at about the same time as I came up with my evil plan, but the gestures fell flat at the end of the sentence. "That last bit got away from me."
(See? SEE? WHY? O.O ... Okay, back to the plottingness.)
I shooed Rosa away with approval to go fetch her treats as I dragged people and stuff out of the limo, swatting their bums affectionately (Dexter's included, to my delight) with whatever I happened to be holding at the moment. "Supercalifragilisticexpialidocious." I said with a grin. Rosa hadn't moved. I smirked and went back to keeping people moving. Once she was out of sight and zombie!everyone was in the elevator, I ducked around a corner and Special!poofed back to a certain Mafia retreat. However, this was a special poof I tried not to do very often in fear of crossing into established events, which was strictly forbidden except for cheap tricks.
(Oh, man, you people are in for it now. I'd suggest that someone confiscate Lidia's Doctor Who collection, but I'd worry about the safety of your fingers, virtual or otherwise, and I don't wanna get sued.)
---