Moderators: Bronze Haired Girl, una
Eating Spaghetti with Billy
Posts: 3347
Joined: Fri Jul 31, 2009 11:17 am
Location: Kicking butt with her awesome Ninjasissyvildypuceowner!
Contact:
Can I join??

~h. f. e. l.
-Hanni
(banner=not mine.)
Touched By Cold Hands
Posts: 1244
Joined: Thu Dec 03, 2009 6:46 pm
Location: Here there and everywhere
Contact:
Cool, more people posting!

Renesmee_Bella-As far as I can tell, we post Embry related stuff. I think we can RPG, but I think you would have to ask a mod to be sure.
Proud HalfwayHouse Sister
Seasons Of Love-A Rosalie/ Emmett story
Red-Eyed Vampire
Posts: 1809
Joined: Tue Feb 03, 2009 3:13 pm
Location: In Ohio, waiting for Edward to come through the window.....
Contact:
Oooh yay
I love RPGing!!!
So are we gonna have a questionnaire thingy-mabob for this thread? Or do we make that up later? Oooh I am just SO excited!!
When do we start? Are making up new characters or using existing ones??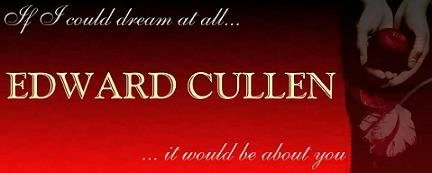 ♥~*Proud Member/Founder of The Mookie Adams Family*~♥