Moderator: bac
Joining the Hunt for Enemies
Posts: 6978
Joined: Wed Aug 20, 2008 8:10 pm
Location: preparing for next winter
Contact:
so i was listening to "the scientist" by coldplay today and i thought it would be really cool if that song was on like on the plane ride home from italy. i think it would be so perfect, not only in lyrics but the music too.
Team Edward&Esme~SBS Assistant 2 the Cobosses~APPC
St Cullens Head of Neurology~Tetrarch
Need something to read? Try
http://www.jennacooper.com
the scientist would be really great
i also think Come Lay Me Down by Tanyss Nixi would be great too
join the dark side, we have cookies
Wandering Through Town
Posts: 25
Joined: Mon Aug 25, 2008 8:42 am
Location: Hoping Cookie Monster does not find Edward's jacket in the closet...
Your Guardian Angel –Red Jumpsuit Apparatus (Jacob)
Far Away – Nickelback (Bella)
Fall for You – Secondhand Serenade
Blind – Lifehouse (Jacob)
When You're Gone – Avril Lavigne (Bella)

These songs are so suited to New Moon.
"I won't take back my word. That's my way of the ninja."- Uzumaki Naruto.

It just kills me that we here in the little Caribbean are not able to get our grubby little paws on any of that cool Twilight stuff....Hark! Shall I survive?...
Ok, so every time I hear Take a Bow by Muse I think of the Bella Edward reunion scene. This is how I see it: The music is playing softly at the beginning of the song while Bella and Alice are driving the Porshe after talking to the guard. You know the part when the tempo speeds up? Well, right before that happens, Bella jumps out of the car and Alice yells "GO!". The really fast, instrumental/singing part of the song starts playing really loud, as Bella is running through the people/fountain. She slams into Edward right as the music does that loud swell (I wish I knew the technical terms, lol) If you listen to the song you will know what I mean....the part right at the end of the fast part. Anyway the music continues to play loudly for a second, while they are still embracing. Then, the music gets quieter when Edward start to speak, saying, "Carlisle was right...". Anyway, I see that whole scene every time I hear that song. I can see it so clearly that it will almost be strange to see what they really pick!
Try to imagine it while you listen (if you don't get chills you are crazy
)!!! p.s. I think the lyrics are pretty fitting
http://www.imeem.com/pedro-zappa/music/ ... ake-a-bow/
Settled in Forks
Posts: 16
Joined: Sat Oct 04, 2008 11:31 am
Location: UK
I also think that Hate Me by Blue October would be perfect for when Edward leaves, and I also LOVE the song Tautou by Brand New, which is also on Stephenie's playlist - it would be so perfect for when Bella breaks down.
Edward Cullen - giving girls unrealistic expectations of guys since 1901.
Buying a Better Raincoat
Posts: 59
Joined: Mon Mar 23, 2009 3:02 pm
Location: hanging out w/ Bella, Rennesme, and the other Cullens
Contact:
K so here's some songs that have been building up in my mind for awhile now.
1) Almost Lover by A Fine Frenzy (this song is PERFECT)
2)Scars by Papa Roach (sounds more of a Jacob-type song)
3)Come Back to Me by David Cook
4)Please Don't leave Me by Pink (not when Edward's leaves, but before when Bella is worried that he's gonna leave)
5)Into the Ocean by Blue October
6)Thinking Of You by Katy Perry, but her voice and the way the song doesn't fit to well with the movie. The lyrics to it would be perfect though.
7)Bring Me to Life by Evanescence
8)Shattered by O.A.R.
9)Love Remains the Same by Gavin Rossdale (after Edward is back)

I know there's more, but I can't think of them all right now. Some I know prob won't fit in well (sound-wise) but the lyrics would be good.
"Look after my heart, I've left it with you."
Banging Out Dents with Tyler
Posts: 331
Joined: Thu Aug 21, 2008 7:22 am
Location: Croatia
Contact:
I would so like to hear Evanescence and Linkin Park on this one, I've read on some website that Radiohead and Muse confirmed to be on the soundtrack, which is awesome!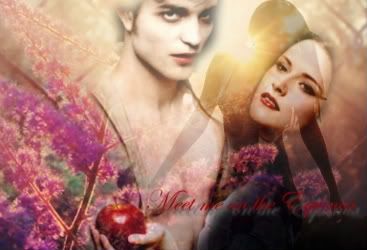 Oooh, I wonder what Radiohead song.
Precisely because death awaits us in the end, we must live fully.

Stars did fly toward each other, irresistibly, as if they were falling in love. And millions of years later, lovers on Earth drew together and fell in love, watching the stars fall.
Hiding Lauren's Hair Dye
Posts: 491
Joined: Tue Jul 28, 2009 12:45 pm
Location: In zee park, with EMMIEKINZ!
Falling Away With you by Muse
mimiishinlove<3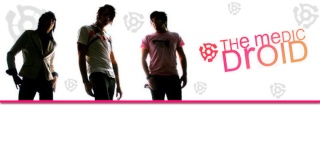 `; [mimimccarty<3 lubs kellmett and the medic droid<3]
Karl=TwiGuy#1
Mimi2=TwiTwin!
OMEEEE ILY GREGORYGORGEOUS<3
Hiding Lauren's Hair Dye
Posts: 423
Joined: Sun Apr 19, 2009 7:20 pm
they
need
My Immortal by Evanescence!!!
it wont be the new moon soundtrack without it!!!! it just wont!! OH!! and they need
Memories by Within Temptaion.
(or is it memory? cant remember, but its one of the two!!) they MUST put one of those on!!
Betting on Alice.