Muse of Philosophical Discussion
Posts: 2721
Joined: Fri Aug 15, 2008 5:09 am
Location: Putting the "Longa" into Ars Longa....
Happy Birthday Alphie! Wishing you many, many happy returns....
This site has meant so much to us all. Thank you!
"When did you ever promise to kill yourself falling out of Charlie's tree?"
Often Mistaken for a Bear
Posts: 5870
Joined: Sun Jan 11, 2009 11:02 am
Location: The city that never sleeps.
Contact:
HAPPY BIRTHDAY, ALPHIE!
Without this place, I would have no one to share my strange obsession with Vampires and roleplaying with!
Team Quil:
Clove Ottawa
Emmaline-Jane:
is the "Toph" of Lexicalia.
Official Dog Lover!
Posts: 5190
Joined: Thu Aug 21, 2008 3:52 pm
Location: Hanging out with Seth.
Contact:
H
A
P
P
Y
B
I
R
T
H
D
A
Y
A
L
P
H
I
E
!
I hope you have a great birthday!!! And I also want to thank you for everything you do for us and the Lex.
Am I really seeing what I think I'm seeing?!?!?! The Real Alice Cullen?!?!? The Real Jacob Black!?!? The Real Edward Cullen?!?!? ((Basically the whole real Cullen family!!! ))
Okay! We totally need to get the real Seth Clearwater, us people in the SBS would LOVE it!!! Especially me... though I guess that would mean I couldn't hog him...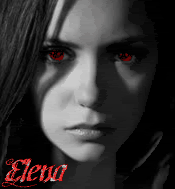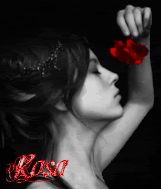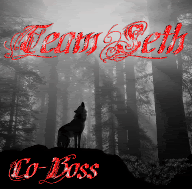 Survived the Twi-Lex Odyssey
Banging Out Dents with Tyler
Posts: 343
Joined: Thu Aug 21, 2008 12:57 am
Location: Watching for The Vampire Diaries season two, and Glee season two!!
A very happy birthday to Alphie! I wish you the best in the coming years, and I hope you continue to give fans this amazing place to meet friends and find our passions. Thank you for teaching us to think our ideas through, and we're all better people because of you and what you've done for this world. Over the past three years, I've meet so many amazing people through this site. I've learned about different countries and customs. Thank you for giving us a safe place to fall deeply in love with Twilight along with other fans.

Happy Birthday!!!!
Vampire Academy forever! Team
Dami
rian
because both own my heart
ALSEW Awesome League of Extraordinary SKIT Writers
ILoveAliceCullen<3 is the best VFF ever!
Happy Happy Birthday Alphie!! Thanks for giving us a place to gather and celebrate the wonderful Twilight Universe!!!!

Credit to emaleth @ Vesperarium
Blame me for everything
Posts: 377
Joined: Fri Aug 15, 2008 7:41 am
Location: Tennessee
Contact:
WOW! When was the last time Edward, Jacob, Bella, Alice and the rest of them came out to play? I feel so honored!

In case you are wondering, I had a good day. I got a manicure and pedicure. I will be on the red carpet in two days and I consider that to be my real birthday present! But I did get my toes painted to look like the cover of Eclipse! I went swimming with my kids and out to dinner with my family. One bummer - the air conditioning went out in my house, so it's currently 94 degrees up stairs! My kids are sleeping at a friends house and I'm down stairs on the couch! But still a great day.

Oh, and as far as gifts go... I traded in all the jewelry a certain ex got me and bought some AMAZING diamond earrings to wear on the red carpet! Seriously, they are the most beautiful things!

But thanks so much to all of you for making the Lex what it is and coming out every day to play and visit and keep this fandom going strong! You all rock!!
I've got my eye on you
Posts: 97
Joined: Sat Nov 08, 2008 3:39 pm
Location: in party planning mode
Well, you are a little late to your own party, but hey, at least you made it!

Jewelry is ALWAYS a wonderful option, and I very proud of you for getting yourself a gift!

Bella, are you taking notes?
Amazing how someone so tiny can be so irritating....
Giving Life to the Lifeless
Posts: 24
Joined: Sat Nov 08, 2008 3:52 pm
Location: At the hospital
Sorry I'm late Dearest Alphie. Being a doctor keeps me at the hospital longer than I want sometimes. I know your sweet forgiving heart doesn't mind though. I love spending my time with the people I love. I'm glad I haven't missed the party altogether. I'm thrilled that you have had a great day. I know I love to give Esme sparkles on her birthday so it is only fitting that you got yourself some diamonds. You will be stunning on the Red Carpet.

It took me almost three hundred years, but she was worth the wait.
http://neverthinkningcom.ning.com/video/rules-dont-stop-me
http://neverthinkningcom.ning.com/video/i-dont-care0001
Touched By Cold Hands
Posts: 1244
Joined: Thu Dec 03, 2009 6:46 pm
Location: Here there and everywhere
Contact:
Happy Birthday! I hope you have a wonderful time of it!
Proud HalfwayHouse Sister
Seasons Of Love-A Rosalie/ Emmett story