Settled in Forks
Posts: 3
Joined: Sun Nov 09, 2008 11:07 am
hey! im katherine!
i loove twilight!
Hanging Up on Jessica
Posts: 674
Joined: Wed Aug 13, 2008 10:17 pm
Hello! Welcome to the lex, where the thoroughly obsessed come to "quench their thirst" to talk about the Twilight series... or anything at all in the Flight to Phoenix forum.

I hope you enjoy it here and hope to see you around the boards. Feel free to PM me anytime.


Cheers,
Twilight<3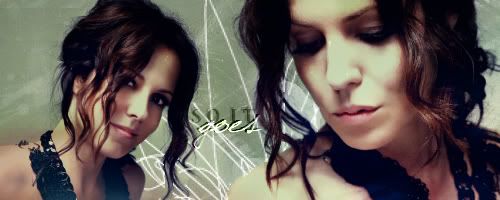 Playing the Stockmarket with Alice
Posts: 2459
Joined: Thu Aug 21, 2008 6:53 pm
Location: Fighting all of those rebel Cylons...
Hi! Welcome to the Lexicon, I'm Venecettia.
Red-Eyed Vampire
Posts: 1871
Joined: Wed Oct 01, 2008 3:51 pm
Location: Breaking Down some houses with Emmett!!!
Contact:
hey hey Katherine
Welcome to the Lexicon
JACKHAMMER OPERATOR OF THE EDC! EMMETT'S DEMOLITION CREW WOOT WOOT!
Team Rosalie!~ every rose has it's thorns.
Mimi1=My Twi-Twin
You.Are.Not.Leaving.Me- Ian O'Shea<3 *sigh*
Completely Dazzled!
Posts: 1474
Joined: Sun Nov 09, 2008 3:01 am
Location: The Brit's side...any and everywhere ;-) (Washington State)
Hey, welcome Kathrine! I'm new also and looove Twilight. hehe


Kristiner is the Rob to my TomStu. HA!
Hey, I'm Krystal. Welcome to the Lex!
by myhopesaresohigh @ vesperarium
Fishing with Charlie
Posts: 834
Joined: Tue Sep 02, 2008 3:41 am
Location: At a Fashion Show with Alice
Contact:
Hi, nice to meet you and welcome to the Lexicon!

I am BreathelessVampire, feel free to send me a message anytime or ask a question! I would be glad to reply!
Team Edward. Team Jasper. Team Alice. Team Emmett
Because they are just plain sexy.
Trainee at Emmett's Demolition Crew
Member of Donating Blood To Jasper&Co.