Settled in Forks
Posts: 7
Joined: Fri Dec 11, 2009 9:33 am
A spider who screams.

This forum is awfully purple.
I'm A Proud Twilight Guy
Posts: 13706
Joined: Tue Apr 07, 2009 9:15 pm
Location: On a beach, half dipped in a beautiful blue sea, under the summer rain. Waiting for YOU to kiss me.
Contact:
Hi! Welcome to the lex.
I'm Karl, hope you like it here.
Catch you around the boards.
PM me for anything, anytime
Ö
BLF = Genny
Ö∩WA∩ΦMed StudentΦ
ÜHanny's grand frereÜ
ƒ Karl Valentino Brassi ~ Mafiaƒ
Θ
Sami
,
Rose
,
Fatima
,
Raven
and
Mimi
are my Twi-GirlsΘ
ΩTetrarch of LexicalliaΩ
Teaching Nessie all she needs to know
Posts: 1924
Joined: Fri Jun 05, 2009 9:38 pm
Location: Missing my HH SISTERS but loving all the great memories from HH CON 2012!
Hi. Welcome to the Lex!
See you around the boards.
Happy Holidays!
Welcoming Newbies with Cheers and Emmett-hugs
Posts: 1683
Joined: Thu Nov 27, 2008 4:03 pm
Location: Playing Thunderball
hello, and welcome to the Twilight Lexicon.
We're very glad to have you with us – thank you for showing an interest in the site, and the Twilight Saga.
filling out our
Questionnaire
would be a great first step towards getting to know you better. Thanks!
If you have any questions about the site, you can check out
Alcyone's Guide to the Lexicon
, our
Site Philosophy
, or the
Posting Regulations
.
hope you enjoy the site,
~ copper curls
PM me for this stamp! | Cam is my TwiTwin | EDC/CS & OC | Mafia Mentors | Asst. Manager CCB&B | Team Leah | APPC Platinum Member | Welcome Wagon | MSV
Protector of Jacob's Honor
Posts: 4087
Joined: Mon Sep 22, 2008 2:09 pm
Location: hoping 2012 is better than 2011 was
Hi. I'm Jen
Welcome to the lex, it's a fun place to be!
See you around the boards
And if you've never been, I highly suggest visiting Stephenie Meyer's
website
. She has a lot of fun stuff there like FAQ's for all the books & some outtakes that didn't make it into the final draft of the books.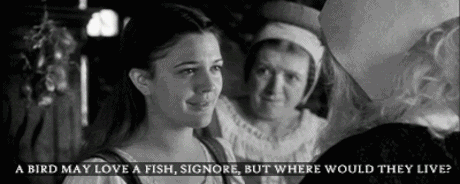 "She doesn't know what she wants" - Jacob Black "Yeah she does!" - Rob Pattinson
Human History Archivist
Posts: 703
Joined: Thu Aug 14, 2008 8:15 pm
Location: Driving through the Tennessee mountains with Emmett
Hello and welcome to the Twilight Lexicon.
I'm Bronze Haired Girl, more commonly known as BHG, and I'm one of the moderators around here.
Please introduce yourself by answering the
introduction questions
.
Be sure to check out the
Newcomer's Guide to the Twilight Lexicon 2.0
for a wealth of information on how to use our boards.
Read the
Posting Regulations
so that you do not unknowingly break the rules.
If you have any questions you can contact any of the moderators by sending them a Private Message (PM). Moderators' names appear in green.
Get to know our Administrator and Moderator team by reading our introduction posts. These can be found at the top of the New Kids forum.
Administrators (the lovely ladies who created this place and keep it running)

Alphie
Pel
Moderators

BHG
Nena
Una
bac
December (doesn't have an intro post…yet)
Banner by urcoolcarrie
Frozen in Time
Posts: 1736
Joined: Thu Sep 04, 2008 9:53 pm
Location: sitting on a bench in the rain
Contact:
Hey! Welcome to the Lex!!

~ Cowards aren't the only ones who die a thousand deaths, sometimes heroes do too
~ I take Banner/Avatar Requests, send a PM
Often Mistaken for a Bear
Posts: 5870
Joined: Sun Jan 11, 2009 11:02 am
Location: The city that never sleeps.
Contact:
Your username is very humorous. Just wanted to say that.
My name is Emmaline-Jane. You can call me: Emma, Jane or whatever suits your tongue. Hope to see you around.
Team Quil:
Clove Ottawa
Emmaline-Jane:
is the "Toph" of Lexicalia.