Helping Mike to Get a Clue
Posts: 524
Joined: Fri Jun 25, 2010 2:17 am
Contact:
Hello, welcome to the lex! Hope you like it here. See you around on the boards
TY KYM!! =)
Paige
I'm on the ListV2!
Edward|Emmett|Quil|Carlisle|Alice
SHIEGE and PIEGE = TWINS

*~*

KYM IS MY TSB
My Blog -
Kaleidoscopic Dreams
---
Red-Eyed Vampire
Posts: 1871
Joined: Wed Oct 01, 2008 3:51 pm
Location: Breaking Down some houses with Emmett!!!
Contact:
Hello Idril!:D (love your screen name)
Welcome to the lex!
I'm vampirechick101 but just call me Mimi!
hehe hope to see you around the boards!!!
JACKHAMMER OPERATOR OF THE EDC! EMMETT'S DEMOLITION CREW WOOT WOOT!
Team Rosalie!~ every rose has it's thorns.
Mimi1=My Twi-Twin
You.Are.Not.Leaving.Me- Ian O'Shea<3 *sigh*
---
Protector of Jacob's Honor
Posts: 4087
Joined: Mon Sep 22, 2008 2:09 pm
Location: hoping 2012 is better than 2011 was
Hi. I'm Jen.


Welcome to the lex. Its a fun (and addictive) place to be!!



See you around the boards.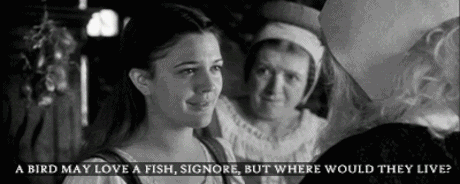 "She doesn't know what she wants" - Jacob Black "Yeah she does!" - Rob Pattinson
---
Officially Bitten!
Posts: 1531
Joined: Tue Dec 08, 2009 10:06 am
Hi Idrill
Welcome to the Lex. It is a fun and friendly forum of all ages. I loved Interview with a Vampire but I think what got me started was watching Lost Boys at 11. That was when my vampire addiction started. Hope to see you around the discussion boards.
Banner by TammyAZ
---
Touched By Cold Hands
Posts: 1244
Joined: Thu Dec 03, 2009 6:46 pm
Location: Here there and everywhere
Contact:
Welcome to theboards! I used to post at a LOTR MB myself for a long time, but I forget which one
I LOVE your username, I even named my daughter after a LOTR character! You will love it here! The people are great!
Proud HalfwayHouse Sister
Seasons Of Love-A Rosalie/ Emmett story
---
Teaching Nessie all she needs to know
Posts: 1924
Joined: Fri Jun 05, 2009 9:38 pm
Location: Missing my HH SISTERS but loving all the great memories from HH CON 2012!
Hi! Welcome to the Lex! See you around the boards!
---