Settled in Forks
Posts: 2
Joined: Sat Aug 21, 2010 7:18 pm
Location: North Carolina
Hello! I am formally introducing myself. I am danimart1105. I am just starting on this site and I am looking forward to making a lot of new friends and having intelligent conversations about the Twilight books and movies.
---
Hi, and welcome to the forum.
Hope you like things around here.
"May the hinges of friendship never rust, nor the wings of love lose a feather"--Scottish blessing
---
Protector of Jacob's Honor
Posts: 4087
Joined: Mon Sep 22, 2008 2:09 pm
Location: hoping 2012 is better than 2011 was
Hey!
Welcome to the lex.

Hope to see you around the boards
.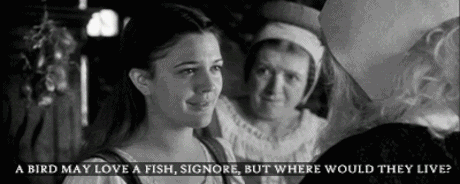 "She doesn't know what she wants" - Jacob Black "Yeah she does!" - Rob Pattinson
---
Frozen in Time
Posts: 1736
Joined: Thu Sep 04, 2008 9:53 pm
Location: sitting on a bench in the rain
Contact:
Hey! Welcome to the Lex!

~ Cowards aren't the only ones who die a thousand deaths, sometimes heroes do too
~ I take Banner/Avatar Requests, send a PM
---
Red-Eyed Vampire
Posts: 1894
Joined: Thu Jun 18, 2009 12:44 am
Location: lost in Twilight zone
Hi! Welcome to the lex. Hope to see you around the board...
"Because each and every one of us needs our own personal brand of heroine."

~Team Edward Forever~
---
Corralling the Cullens while Esme's Away
Posts: 2598
Joined: Thu Apr 09, 2009 3:54 pm
Location: Chatting with Esme and giving her parenting advice
Contact:
Hello and welcome to the Twilight Lexicon!

I'm Openhome, and I'm one of the moderators around here.

We are so pleased you have chosen to join us! The Lex is a large site and can be very confusing at first. To help you navigate through the threads better, please be sure to check out the Welcome Forum and take a look at the threads there. You can begin at the Before You Start Posting thread. This topic contains a wealth of information on how to use our boards.

If you have any questions about posting here, there are three forums set up for you. Newborn in Seattle has a long list of helpful hints and FAQ's. If you have technical difficulties, go to For the Accident Prone. The site's rules and policies are found in the Don't Irritate the Volturi thread. Please be sure to familiarize yourself with them!

If you have any other questions, you can contact any of the moderators by sending them a Private Message (PM). Moderators' names appear in green. You can also go to the Communing with the Pack forum to ask questions or give us feedback.

See you around the boards!
Openhome
My Fanfiction: http://www.fanfiction.net/u/1797881/Openhome
---