Forum rules
All Forum Rules apply, but most of all Enjoy the Party
Here's to you, Edward. Happy birthday!
made this for my blog:
http://malaysiantwilighter.blogspot.com/
The Godmother
Posts: 185
Joined: Wed Aug 20, 2008 9:16 pm
Location: Index, Indiana
Happy Birthday, Edward!
May you have a wonderful day full of polishing and baking and all kinds of goodness!!
http://i128.photobucket.com/albums/p168 ... heim54.jpg
I couldn't decide what to get you, so I got you both...
First is a pair of awesome shoes. They are stylish and are built to take on your "fast" runs through the woods.
http://www.merrell.com/US/en-US/Product ... 5523165177
Next,I hope you like this car, it includes a complete collection of music, all your faves, from classical, jazz, progressive metal, alternative rock, and punk rock.
http://media.ed.edmunds-media.com/pictu ... 8443-E.jpg
Happy Birthday!
Have an enjoyable day celebrating your birthday! I couldn't come up with any ideas for a gift, especially for someone who has the most important things in life already - a loving family. Joy, Peace, Love to you and yours. aw
Redefining the parent/child relationship
Posts: 3
Joined: Sun Aug 01, 2010 7:48 pm
Location: Basking in the sun
Hi Edward, dear. I hope you have a nice birthday. You're getting to be an old man now. Your twenties will fly by, so enjoy every day of them.
Phil picked out the present, and I hope you like it!
It's a signed basketball by LeBron James, Dwyane Wade, and Chris Bosh of the Miami Heat. Phil says whether they win the NBA Championship or not, they have brought some heat to Florida.
Old enough to know better, young enough to do it anyway!
Settled in Forks
Posts: 1
Joined: Mon Jun 20, 2011 12:08 pm
HAPPY BIRTHDAY EDWARD!! I hope you have an awesome birthday! Have fun with the family and friends, have many more birthdays.
Edward, here is a Celtic blessing on your birthday:

Wishing you always...
Walls for the wind,
A roof for the rain
And tea beside the fire.
Laughter to cheer you,
Those you love near you,
And all that your heart may desire

Co` latha breith sona dhuibh!
"May the hinges of friendship never rust, nor the wings of love lose a feather"--Scottish blessing
Making beautiful music with Edward as only I can
Posts: 5119
Joined: Mon Dec 08, 2008 9:25 am
Location: Rob's HalfwayHouse, shacked up with some FicWard.
Edward~ Wishing you the happiest of birthdays. I know that you already have the two most wonderful and beautiful gifts you could ever wish for in Bella and Ness. You are truly blessed to have such an amazing wife and unique daughter. However, understanding how much music, particularly composing, means to you, I thought you might appreciate a bit of a traditional way to document your beautiful melodies.




Enjoy them. And, let it be known that if you were to be inspired to share with us any more of your most beautiful compositions, we would truly be blessed.

Happy Birthday, Edward, and so very many more.
"Directing 7 Cullens at once=herding cats" :ROTFLMAO:
C-Dubs is TwitterRoyalty


Turning Page is Gospel~Ashley=MiniMe~HHBS
Teaching Eric Social Graces
Posts: 293
Joined: Sun Dec 28, 2008 6:39 pm
Contact:

Hi Edward,
smitten_by_twilight was teasing you with it earlier, but here it finally is. Your official present from the
Alice's Party Planning Committee!!!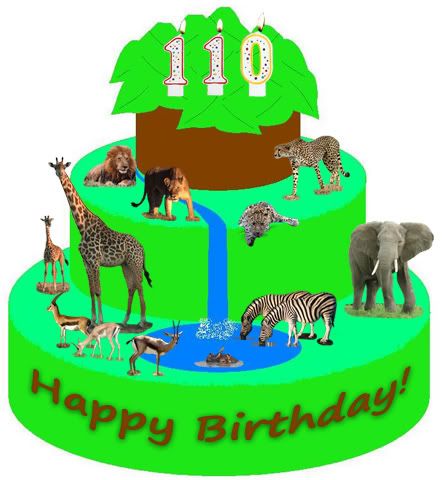 Baked by smitten_by_twilight and me, this cake should give you a nice preview for when you go to Kenya. Hope you'll enjoy!
Happy Birthday!

FF profile: Suzqnv5689